Carlisle: Learn Basketball While Helping Those in Need
Image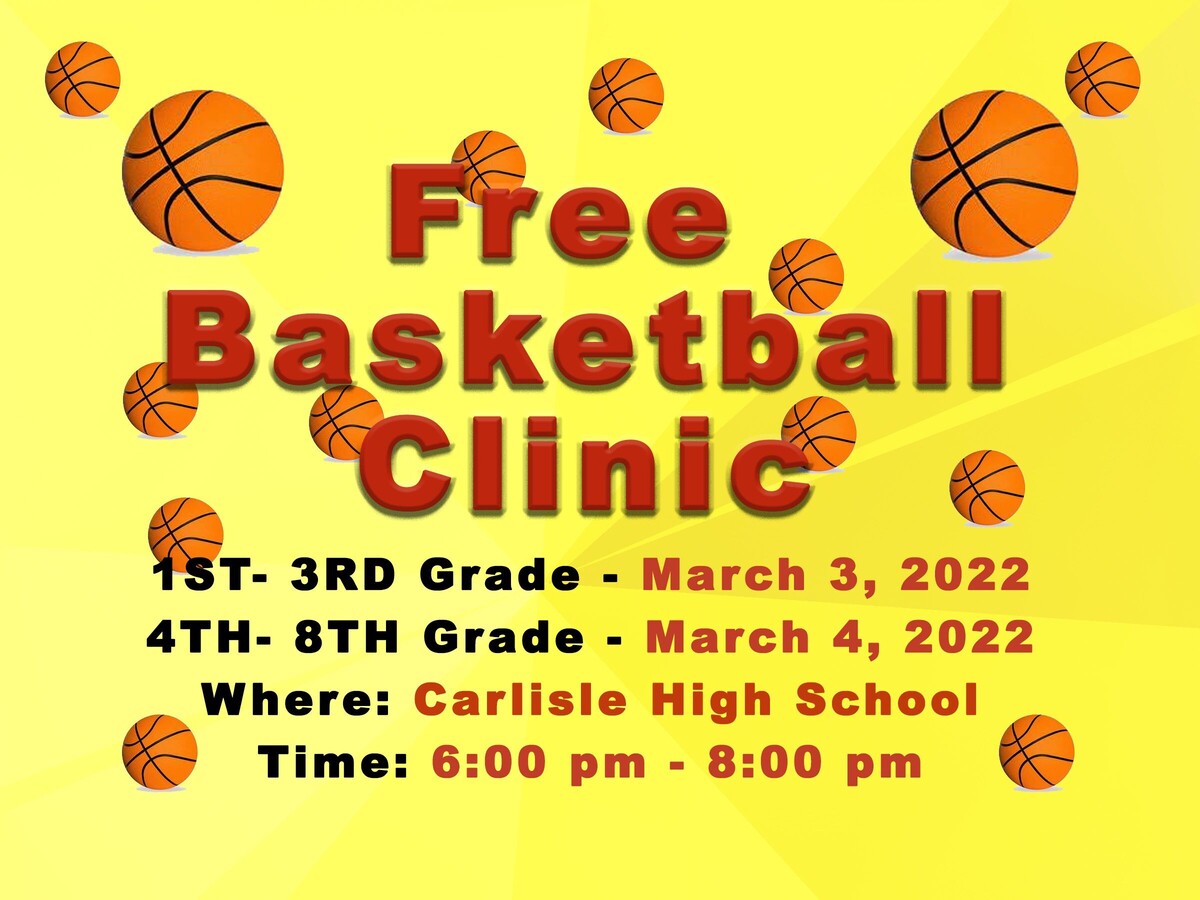 CARLISLE, OH -- A FREE basketball training for all 1st thru 8th grade girls and boys is being offered by Christa Harris, a CHS Girls Basketball Team Alumni, and friends. 
The training will include the basic skills of basketball. The tools provided will be a great way to continue your progress through the offseason. 
We ask that you please bring a basketball to use during the clinic.
While the clinic is free, we are asking participants for donations to support two great causes: The Hope House Homeless Shelter in Middletown and the Franklin Food Pantry, two great organizations that help so many in our community. 
Please bring one or more of these items:
Blankets 
Cereal 
Coffee 
Creamer 
Diapers-Sizes 4, 5 & 6 
Diaper Wipes
First Aid 
Gift Cards (Grocery Store) 
Hair Products: Combs, Brushes 
Juice Kool-Aid 
Laundry Detergent 
Paper Products: Plates, Cups, Bowls, Paper Towels 
Industrial Paper Towels (Brown) 
Plastic Ware: Forks, Spoons 
Salad Dressing 
Sheet Sets (Twin) 
Silverware 
Toiletries: Razors, Shaving Cream, Deodorant, Hand Sanitizer, Lotion
*Any donations are appreciated. You are not limited to the items specified above
Sponsored By: 
Peoples Bank  
CINDAY Solutions, LLC.  
Valley Real Estate Services 
Church in the Village