Over 9000 Easter Eggs Packed and Ready to be Hidden
Image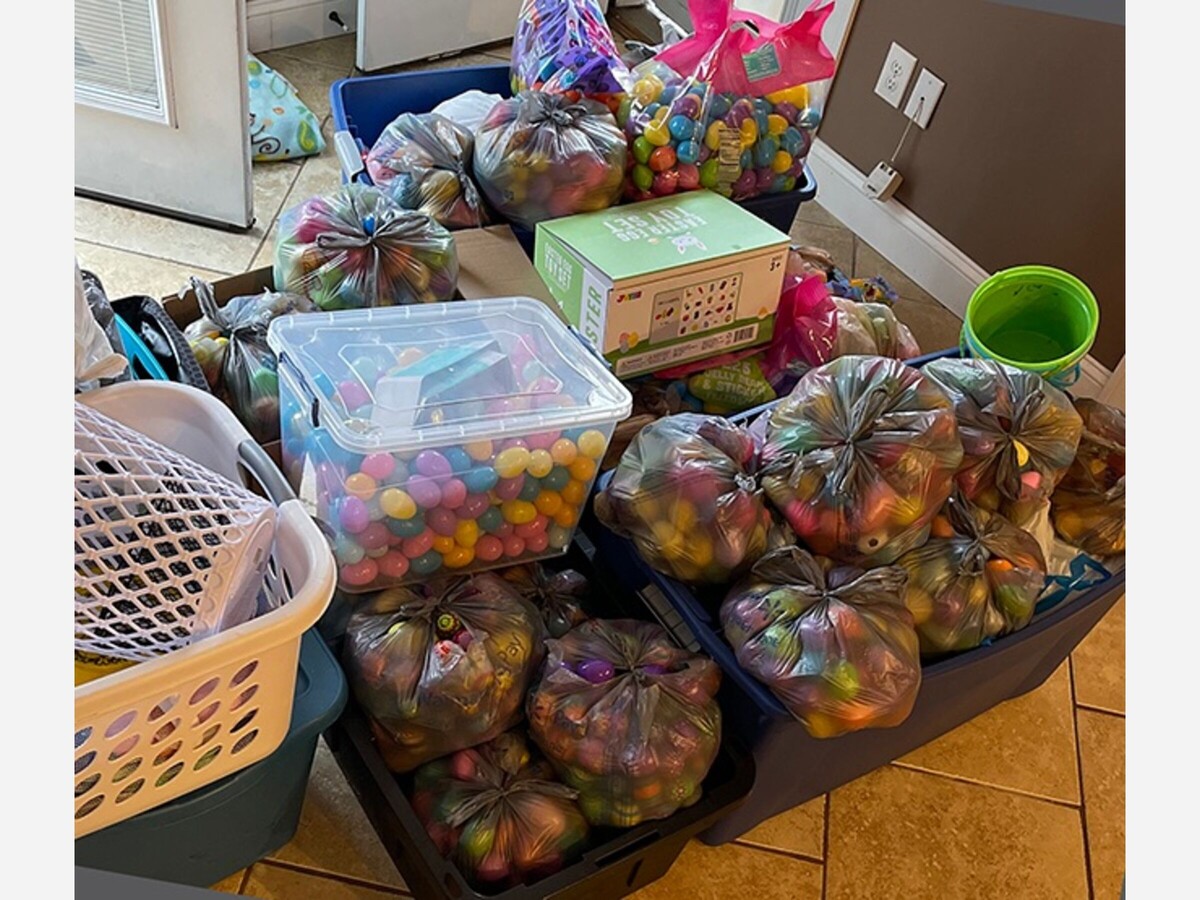 CARLISLE, OH -- Over nine thousand eggs are filled and ready to be hidden for the 3rd annual Carlisle Community Easter Egg Hunt.
In 2020 when Covid hit and everything was locked down, Craig Harris of Valley Real Estate, Eric Clarkson of The Church in the Village, and Franklin Township Trustee Brian Morris wanted to do something for the kids in the Carlisle area.
"We came up with an idea of a social distancing Easter Egg Hunt," Harris said, explaining that families would drive around town and look for giant eggs to see who could find all of them. Then in 2021, the three sponsored the same idea.
But this year, with things being less strict when it comes to social distancing, the three decided to go back to the old fashion way of doing an egg hunt, which is hide the filled plastic eggs with candy and let the kids all go for the hunt at once.
"We will have the kids separated into different age groups," Harris added.
While activities will begin at 10 am and go till 2 pm, the actual egg hunt is planned for noon.
"We are doing this in conjunction with the Ponytail Opening Day Events," he said. 
Harris explained that when they found out that they were planning the egg hunt the same day Ponytail was having Opening Day, "We asked them if they wanted to do something together so that the kids participating in the Ponytail events wouldn't miss out on the egg hunt."
The day will start with Opening Day Ceremonies, which includes singing of the American Anthem, a prayer and the announcing of each team and its players. Once that is completed, games and activity tables will open to keep kids entertained till the egg hunt, which begins at noon.
Even after the egg hunt, children's activities will continue on till 2 pm. "Along with softball games to watch," Harris added.
Come on out and enjoy the fun. The weather looks good... and there are 9000 eggs to hunt!