From the Desk of Brian Bales: Friday Wrap UP April 29, 2022
Image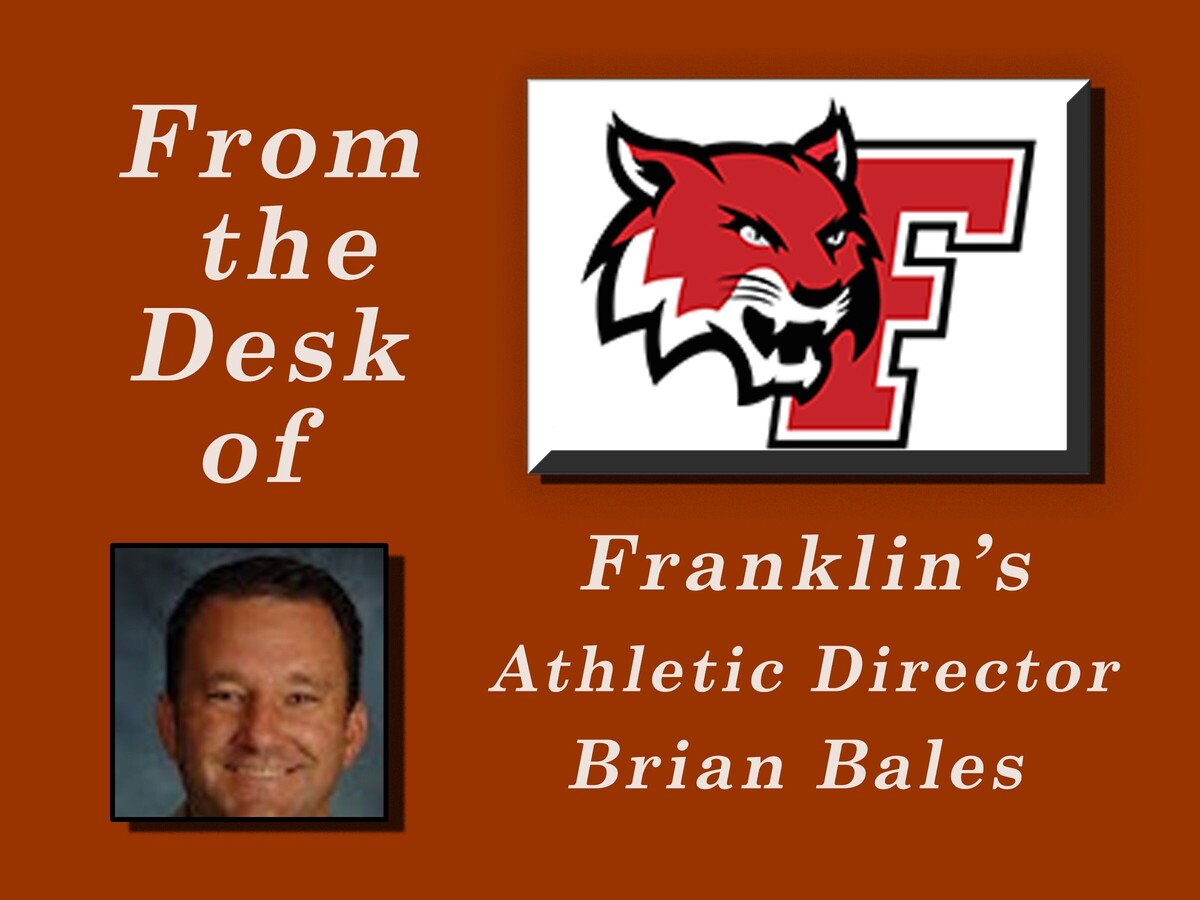 FRANKLIN, OH -- Physicals will be Thursday, May 19. Specific details and times will be announced soon.
---
Track

The track and field team continues to improve both individually and as a team. At our meets this week at Monroe and Wayne, most individuals set new PR's as well as our relay teams running their best times of the season. 
Next week we wrap up our regular season with a meet at Lebanon on Wednesday followed by our League meet at Bellbrook in two weeks.
---
Lacrosse
Next week, we play 3 games. We play at home on Thursday and Friday. Please come out and support our guys.
---
E-Sports
This week marks our last week of competition. We started the week against National Trail in Fornite on Monday. Both teams were short one player, so the first set was 1 v 1. Christian Balhetch was the solo player and came out strong, taking the first 6 rounds while still maintaining most of his health, giving Franklin the win 6-1. 
Noah Woo and Caden Dill paired for the second game. The game started evenly matched, as National Trail and Franklin split the first two rounds. After a technical glitch pause and a restart, the set resumed with another two split rounds, bringing it to a 2-2 tie for the set. Round five saw a clutch elimination by the Wildcats, but round six went to National Trail. 
It would come down to the final round when the National Trail Blazers took a quick victory and the second set, tying the match at 1-1. The final set was the team of Beckett Swoll and Owen Hudson Bateson. Coming out strong, the Wildcats took the first round, but the Blazers responded with two quick round victories. 
Swoll and Hudson Bateson rallied back to take the fourth and fifth game. With National Trail taking the sixth, we head into the last match (again) tied up 3-3. With both Hudson Bateson and Swoll getting lost in the storm, the Wildcats fell to National Trail.
Our Rocket League team was up on Wednesday against the defending State Champions, Milford Eagles. Starting for the Wildcats were Captain Christian Balhetchet, Noah Woo, and Owen Hudson Bateson. Within the first minute of game one, Milford scored two quick goals. Franklin held defensively, but eventually fell 5-0. 
Using our knowledge from the first game, the Wildcats were able to play prevention defense against an overly aggressive Milford team. On the back of stunning defensmanship by Woo, the Wildcats held Milford to 2 goals in games two and three. 
Heading into the fourth game, Noah Woo set the tone with a stellar goal from midfield, but the Eagles screeched back in a 3-1 loss. The fifth and final game had Captain Belhetchet scoring for Franklin, but Milford was too much for our young team and we fell 6-1.
We wrapped our regular season this week and are looking forward to the Regional Tournament in May at Miami University in Oxford, Ohio.
Know somebody interested in joining FHS eSports? We have an information session coming up on May 11, 2022 at 6:30 in the High School Cafeteria.
Interested in watching all of the action? Check out our YouTube channel for replays of most of our matches from this season!
---
Baseball 
Played at  home tonight (Friday) and will be on the road tomorrow. Good luck this weekend.
---
Softball
We will be at home tomorrow vs. Madison at 11 am.
---
Tennis
Played  at home today (Friday) for Eaton.