Image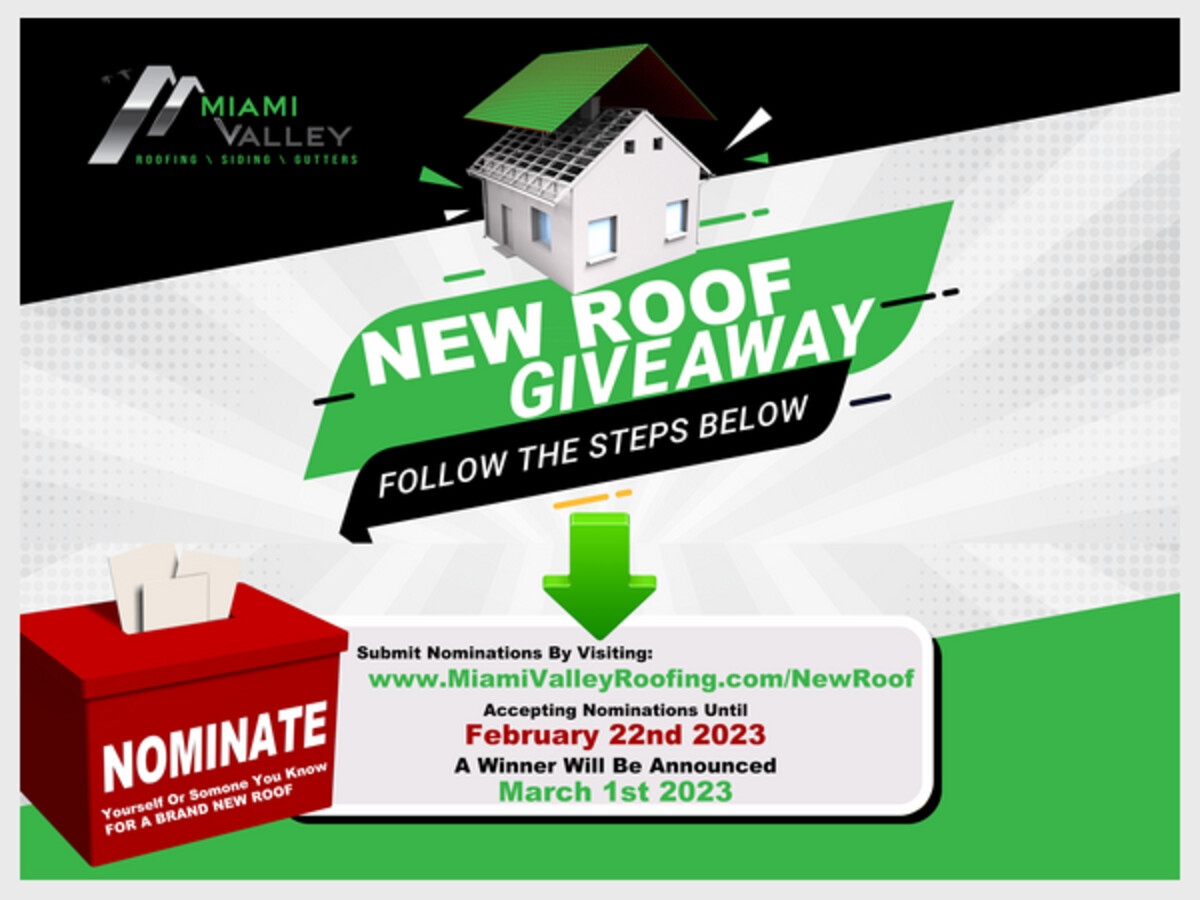 This post expresses the views and opinions of the author(s) and not necessarily that of Warren County Post management or staff.
We're Giving Away A Brand New Roof To One Lucky Homeowner In Need, and We Need Your Help To Select A Winner! 
At Miami Valley Roofing & Restoration, we take pride in giving back to our community. This year we want to do something extra special for one deserving homeowner and that's why we are excited to announce our New Roof Giveaway!
Do you know someone who is struggling to keep their roof over their head? We're here to help! Miami Valley Roofing & Restoration, in partnership with CertainTeed, is proud to announce that we are giving away a brand-new roof to one lucky homeowner. We just need your nomination to help us select a winner!
All materials will be provided by CertainTeed and our team of professional roofing experts at Miami Valley Roofing & Restoration are excited to make a new roof possible for one deserving homeowner. Plus, the winner even gets a new warranty on their brand new state-of-the-art roof by CertainTeed. So if you know anyone who could benefit from this incredible giveaway or want to nominate yourself for a new roof, please fill out the form below and submit your nominations today!
Thank you for allowing us to serve you, give back to our community and empower one lucky homeowner with a safe and reliable roof. We look forward to your nominations and together making a difference.
Please submit your nominations before February 22nd, 2023, and One Deserving Homeowner Will Be Selected and Announced on March 1st, 2023!
Waynesville, OH
United States