The Great Horned Chicks Fledge
Image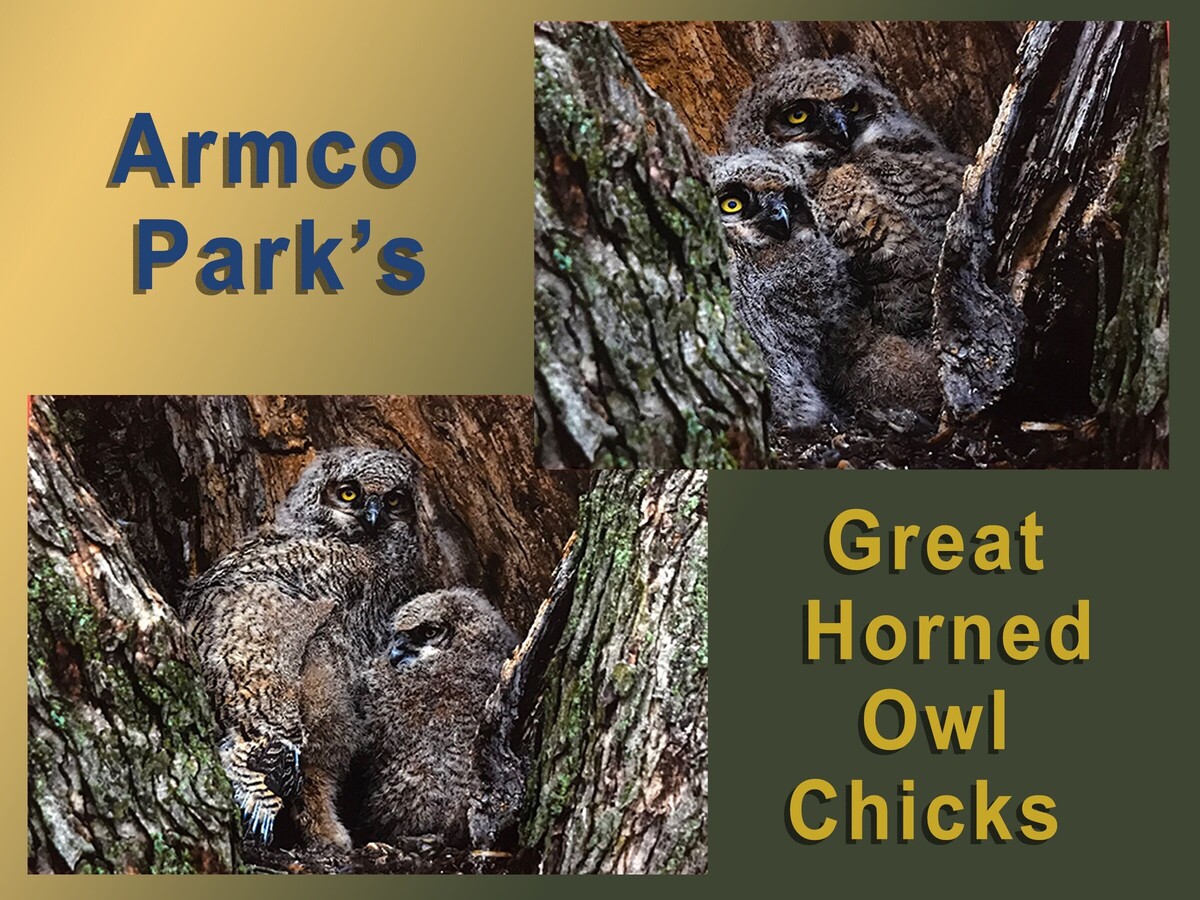 WARREN COUNTY PARKS, OH -- Armco Park and its visitors had an unexpected surprise earlier in the spring. A Great Horned Owl couple decided to build their nest in a tree rather close to Jones Pavilion... and somewhat low.
While this was exciting for bird watchers, it was a little dangerous for the baby chicks as the innocence of human curiosity to see these amazing birds could have caused the mother bird to become stressed and abandoning her chicks.
Because we at the Warren County Post did not want to cause any harm to the Great Horned Owl or her babies, we did not want to release  anything about them until they had fledged.
According to Shannon Russell Pennington, Warren County Park District Naturalist, there were three eggs originally in the nest and two did hatch.
As word spread and more people began to show up, the park district placed orange fencing around the tree along with a notice not to bother the birds. This did  keep them safe from the "paparazzi" that gathered each day trying to capture that perfect picture.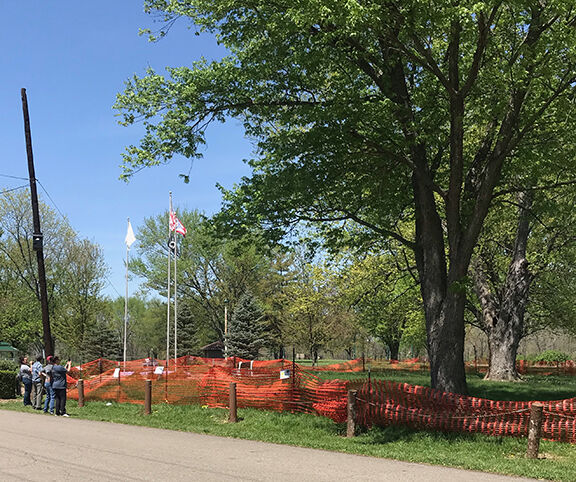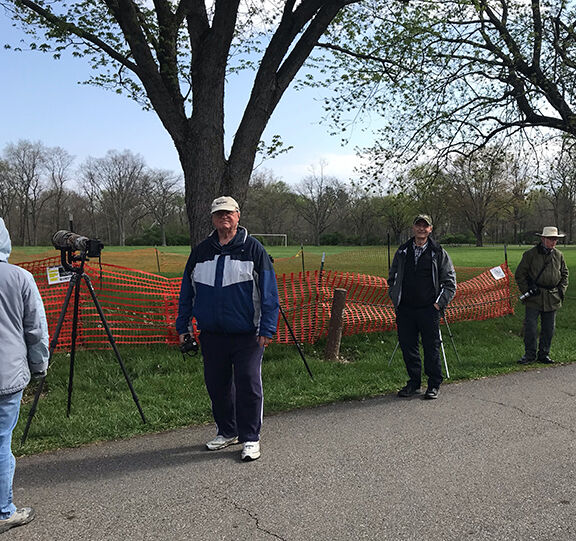 But now that they are gone, the fencing has been taken down. And those of us that knew about it, we only have our pictures to remember them by.
If you have a photo of the owls that you would like to share with other readers here on the WarrenCountyPost site, please send your photo in a jpg format to TheWCPost@gmail. com.
Remember to put your name with your email so you get the photo credit with your photo and if you want to add some words with your picture sharing when you took it or the lens you used, please do so.
Here's my picture. It's not the greatest for I only had my cell phone.