Who's Playing Out Brought To You By Hall Around Town Radio
Image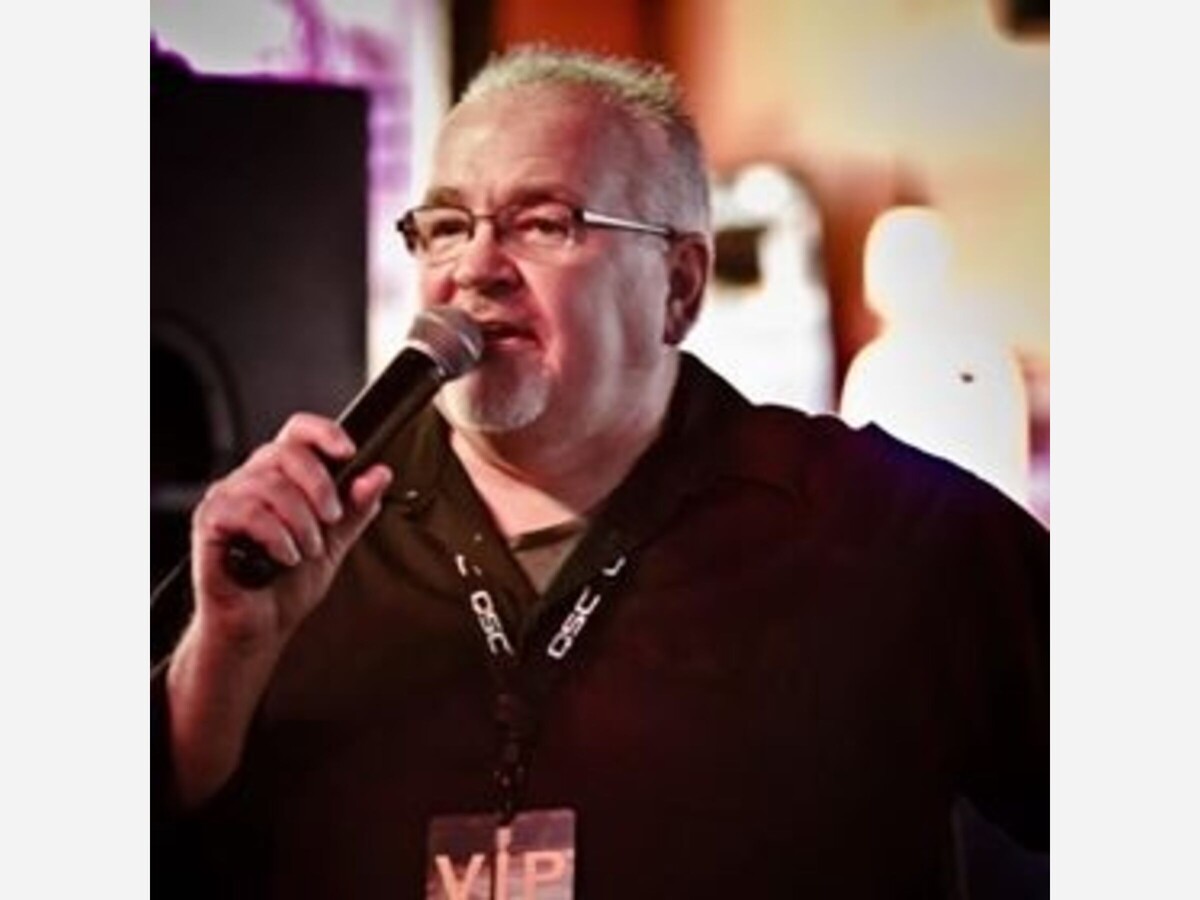 Who's Playing Out for Friday, November 12th thru the 17th, 2021
Brought to you by Scott from "Hall Around Town Radio"
A little live music can turn an ordinary day into a memorable experience. The area's top musicians take center stage at some of the tri-states best restaurants and nightspots, bringing live music to our region nearly every night of the week. Make your first stop here weekly to find out "Who's Playing Out" at one of our live local music venues.
Bands and solos brought to you by our friends at Froggy's in Monroe, Ohio and Hall Around Town Radio (follow us on Facebook)
Froggy's in Monroe – Sponsor of our Thursday LIVE show on Facebook
Fri - Sweet Sister Mercy 9pm
Sat- Stone Mountain Mafia 9pm
Wed- 8pm-2am Karaoke Dance party with Dj Songz
Online seating reservations / tickets at www.gotofroggys.com
Mr. Boro's Tavern Springboro.
Friday – Jake Roberts 8 to 11pm
Saturday – Cryin' Out Loud 8:00pm
Sunday – NFL Games
Tuesday – Trivia with Scott at 7pm
Wednesday – Queen of Hearts
Heathers
Check out the Christmas in Springboro (11/19 & 20) music line-up and times on their FB page
Wednesday "Name That Tune" Trivia Champions of the Champions Wednesday Nov 17th 7pm…
The Belle & The Bear (Montgomery)
Friday – Second Wind 8:30 pm
Saturday – 4Reel 8:30pm
Sunday – Potluck and Football
Monday Game Night 6pm
Tuesday – Jamie Combs 7pm
Lebanon Grand Opry House
Saturday – Country Music Stage and Dinner Show with Golden Classics and More from Jessie Lyn & the TNT Band – starts at 6pm
Sorg Opera House
Friday Nov 5 – The Almond Butter Band 8pm
Saturday Nov 6 – The Belairs 8pm
Tickets at Cincyticket.com
Little River Bar and Grill (Oregonia)
Friday – American Rebels 7pm
Saturday – Party Foul Band 7pm
Soft Rock Café
Karaoke Friday and Saturday 8pm
The Blue Note Harrison
Saturday – Journey Tribute "The Rock Show" with Bad Habit 6pm
Tickets available at …. CincyTicket.com
Crooked Handle Brewing Co.
Friday– Live Music – Kyla Mainous Johnson 6pm
Pohlman Lanes & Scott's Bar & Grill (Hamilton Ohio)
Family Entertainment Complex 954 Pyramid Hill Blvd., Hamilton Ohio
Friday 11/12/2021 7pm to 11pm Wayne Davis
Saturday 11/13/2021 Stagger Lee 7pm to 11pm
Monday 11/15/2021 7pm to 9pmBig Band Music with After Hours Band
Wednesday 11/17/2021 1pm to 3pm Live Music From The Standard Country Time Band
Hidden Gem Music Club
Thursday - Junior and Guitar Mike 6pm
Friday – Spill The Wine 7:30pm
Saturday – Locking Up Otis 7pm
Sunday – Jazz Series - Cameron Voorhees Quartet featuring Grant "King" Koeller, Eddie Brookshire, and Noah Ramirez.
Wednesday – Open Mic Night
Scotty Long / DJ Songs 
Saturday - Legends Bar
Tuesday The Barrel Karaoke 7pm
Wednesday Froggys Karaoke
Scott Hall – Hall Around Town Radio
Tuesday Trivia at Mr. Boros Tavern 7pm
Wednesday "Name That Tune" Trivia Champions at Heathers November 17th 7pm
Thursday at the Belle & Bear Open Jam 7:30
Bands, Solos and Duos
Vaughn Sutherland
Friday – Woolys in Franklin 8 till 10.
Thom Stephenson
Saturday @ MVP 9pm with Gee Your Band
Every Tuesday!!! Come sing with The Deadlow Brewing Band 6pm
Every Wednesday @ Little Miami Brewing 6pm
Sweet Sister Mercy
Friday – Froggys in Monroe 9pm
Cryin Out Loud
Saturday at Mr. Boros from 8-11p
Matthew Allen
Fri Nov 12th Fratelli's Italian restaurant in Springfield 7-9pm
Sun Nov 14th Dalton Union Winery and Brewery in Marysville 2-5pm
Wesley Green Music
Friday, 12 November Franklin Tavern 8 to 11
Saturday, 13 November "Back the Blue" at the Barrel 9-10:30 Bourbon road Band w/The Wright Brothers III
Sunday Bourbon Road - Lori's Roadhouse Stagger Lee 40th anniversary 6pm
Don't Tell Steve
Saturday 8-11 Trillions
Heath Bowling
Friday 11/12 AJ's Tavern 5-8p Franklin, OH
Saturday 11/13 Shadows Pub 8-11p Fairborn, OH
Sunday 11/14 Open Mic (GTC) 5-9p Miamisburg, OH
Tuesday 11/16 Submarine House W/ Bennie Bodine 7-10p Centerville, OH
Wednesday 11/17 Open Mic (AJ's) 8-11p Franklin, OH
Nick Mitchell
Friday at Chappys Social House 7:30-9:30
Ricky Veenaman
Friday at A Taste Of Wine 7:30-10:30
Authorized Personnel
Friday at the Phone Booth Lounge 8:00-12:00
Rick George
Friday at The Dublin Pub 8:00-12:00
Short of stable
Sat 11/13 Back the Blue at the Barrel 7-8:30
Bryan Scott
Thursday - Nov 11th Foleys Irish pub Reading Ohio 9 to 12
Saints Among Us
Saturday Nov 13th Bojangles nightclub with 7 to 12
Wednesday Nov 17th Gano Tavern 7 to 10
Element 3
Friday at The Monkey Bar & Grille 7:00-11:00
Pandora Project
Friday Gano Tavern 7:30-10:30
David Thornton
Fri, 11/12 Doc's Place (Lebanon) 7:00-10
Spungewurthy
Saturday Nov 13th Corner Club 7pm to 11
Truk
Saturday Nov 13 WO Wrights 8-12
Jacob William
Friday - Orioles Franklin 8-11 Last show of the year!
Route 88 Full Band
Saturday 9-1 Katz Lounge Kettering, OH
Generations Band
Friday at Bock Family Brewing 7:00-10:00
The Gamut
Friday Miami Valley Gaming
Six String Hustle
Fri 11/12 8pm to 12am Flintlocks Bar and Grill California, KY
Sat 11/13 9pm to 12am Kings Bar Lebanon, OH
Wed 11/17 6pm - 10pm Jimmy B's Cincinnati, OH
Until Rust
Friday 11/12 Heroes Springboro, Oh 7-10
Saturday 11/13 The Barrel BACK THE BLUE 1-10:30 U. R. - 8 - 9:30 (Outside Stage)
Shane deMoss Music
Wednesday 11/17 Courtyard Lounge Englewood, Oh 9 - 12
Alex Poteet
Friday November 12 East Kentucky Home: A Night Of Acoustic Roots Music (bluegrass show)
Oxford Community Arts Center 7:30PM Oxford, OH
Linus Tate
Saturday November 13 Smoke Justis Covington, KY 7PM
Sunday November 14 Jeep Night at Mutts Brewery Lounge Trenton, OH 5-9PM
Jordan Wood
Thursday 11/11 Open Jam w/Christian Bucholtz Twenty Mile Tavern 9pm Landen
Saturday 11/13 Billies Burgers & Beers 7pm Lebanon
Monday 11/15 Misery & Jens Open Jam 8pm - ? Hamilton, OH
Latter –
Saturday Nov 13th - Eagles ballroom, 7-11pm Celina Ohio
RED HOT RIOT
Saturday, November 13th, Silverton Cafe, 8:00-12:00. Introducing our new bass player, Don Hacker, who toured with Peabo Bryson for 6 years.
Kevin Cooper
Thurs 730-1130pm: Jam Session at The Belle & The Bear every Thursday!
Fri 9pm-1am: The Hanky Panks at MVP Sports Bar & Grille (special guest David Parks on drums)
Sat 530-830pm: Eyes Up Here at Samuel Adams (Cincinnati Taproom Anniversary Party!)
Audio Graffiti
Friday 11/12 Jimmy B's Bar and Grille 9-1
Saturday 11/13 Tin Roof on the Banks 3-7
Two Mississippi Trio
Friday at Mutts Brewery Lounge 8:00-12:00
Lights Out
Friday at The Brick Tap & Tavern 8:30-12:00
Carmen Clouse
Friday at Courtyard Lounge 9:00-1:00
The Eagles Project
Friday at Memorial Hall Over The Rhine 8:00pm
Bad Attitude Duo
Sunday at Trillions 6 to 10
Whiskey State Line
Friday at Trillions! Bar & Grill 8:00-12:00
Scott Hisey
Friday at The Grub Pub 9:00pm
Joey Said No
Friday at Club Trio Lounge 9:00-1:00
Sepia Heyday
Friday Bircus brewing at 7:30pm with special guest Ratta ka katt
The Relic's
Friday at Hanks Local 8:00-11:00
Reyna
Friday at Rick's Tavern 5:30-7:30
Paisley Cain
Friday at Silverton Cafe 8:00-12:00
If you would like to have your musical act featured on our weekly podcast or in Warren County On-Line News contact us @Hall Around Town Radio on Facebook! For additional Band information follow our daily Facebook "Live at Five" program @Hall Around Town Radio