Start 2022 with a Three-Mile First Day Hike
Image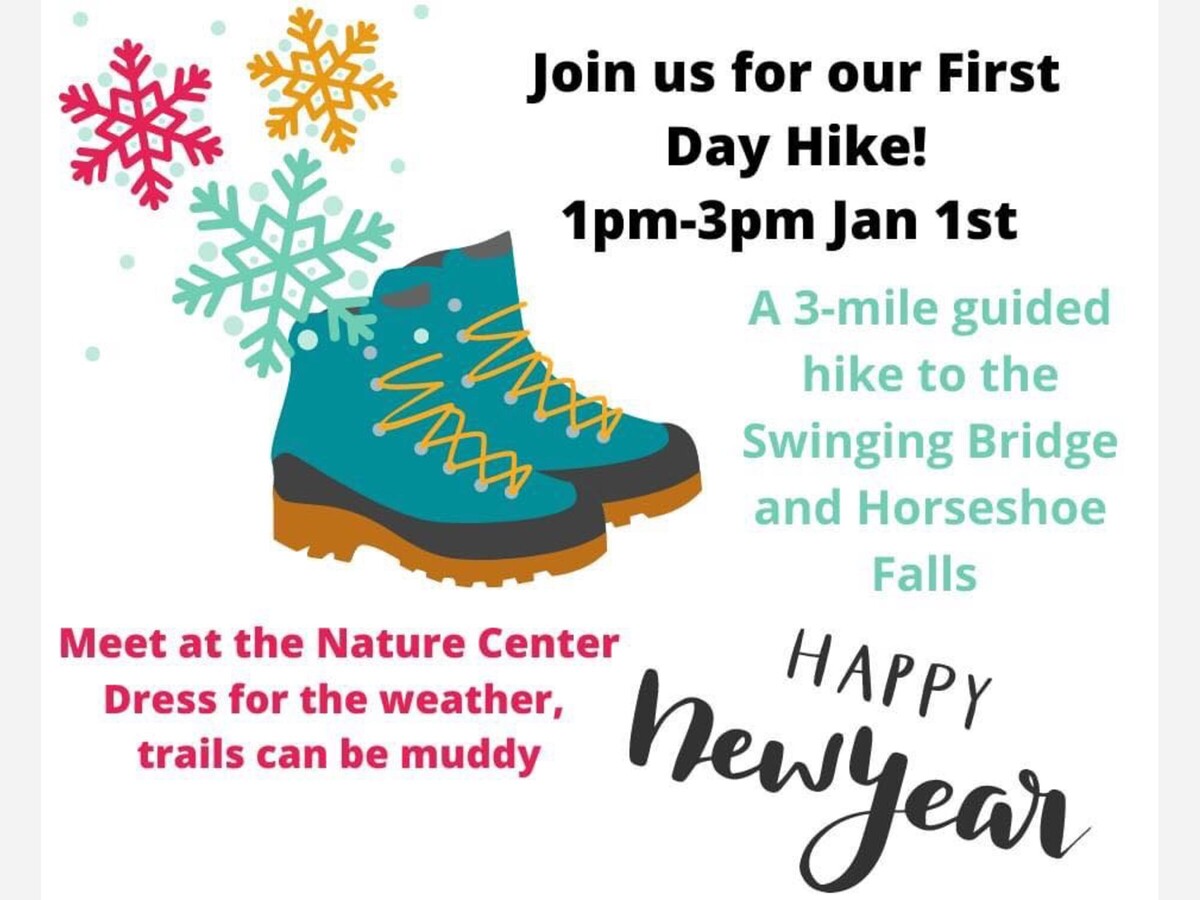 Caesar Creek State Park, OH -- Warren County's Ceasar Creek State Park will be participating in the nationwide First Day Hikes. The annual hikes are geared to encourage individuals and families to spend time outdoors while experiencing some of nature's beauty. 
According to the American Hiking Society Website approximately 55,000 people participated in First Day Hikes last year, collectively hiking over 133,000 miles. 
While each First Day Hike is led by knowledgeable state park staff and volunteers, the distance and rigor vary from each of the 8,565 state parks found throughout the 50 states. 
Ceasars Creek State Park's First Day Hike will be a three-mile guided tour that will go through Pioneer Village and the rock gorge where hikers will see the Horseshoes Falls and the Swinging Bridge. It's important to dress for the weather and wear decent hiking shoes for the trails can be muddy.
The AHS encourages dressing in layers and wearing a hat when it comes to cold weather. Wearing a hat helps keep body heat from escaping, and by wearing layers, items can be peeled off  and put back on when needed.
The base layer should be a wicking fabric that will pull sweat away from the body. Overheating is dangerous and can happen even in cold weather. If excessive moisture is built up under clothing and can't escape, it can freeze and cause hypothermia. 
To help keep water from freezing, the AHS suggest a foam sleeve like a koozie around the water bottle and keeping it inside the jacket — properly sealed, of course.
Caesar Creek State Park's First Day Hike will start at 1 pm on Jan., 1, 2022 at the Nature Center and will take approximately 2 hours.
For more information visit ....  Caesar Creek State Park.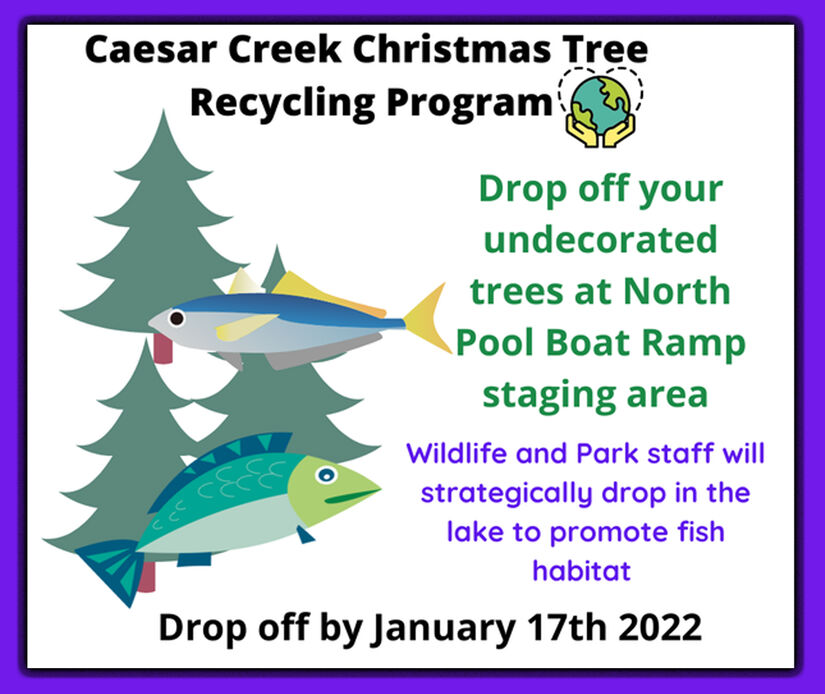 Caesar Creek State Park is hosting the Christmas Tree Recycling Program again this year. Undecorated trees can be brought to the North Pool Boat Ramp, where staff and volunteers will be partnering with Wildlife staff to drop trees into the lake to create better fish habitat. Please drop off by January 17th.