Carlisle Celebrates Champion Season
Image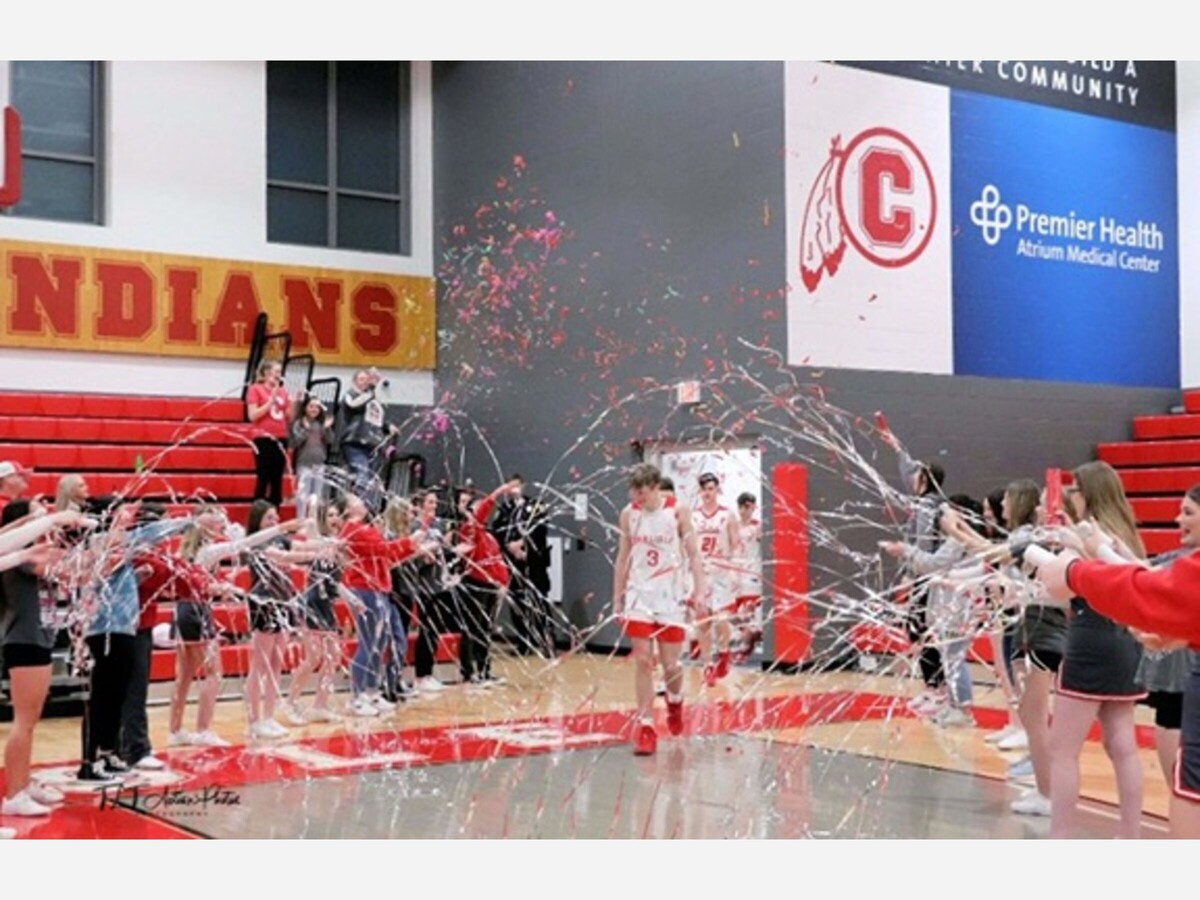 CARLISLE, OH -- Carlisle had something to celebrate last week. Not only did their Coach John Giles get SWBL Coach of the Year, the boys varsity basketball team was named the 2022 SWBL Champs.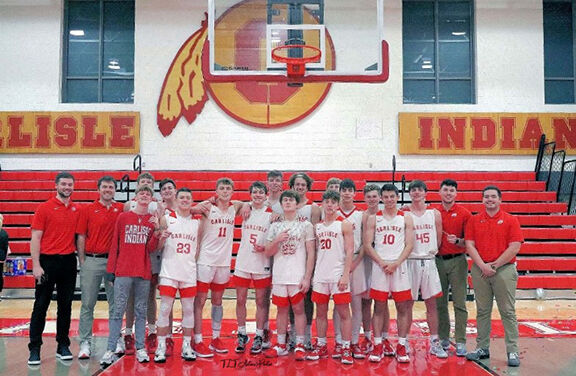 The 2022 SWBL Champs gather for one more group photo.
Along with being greeted with confetti and silly string as they walked out of the locker room onto the game floor, the celebration ended with the tradition of the cutting of the net, which is done at the end of the season.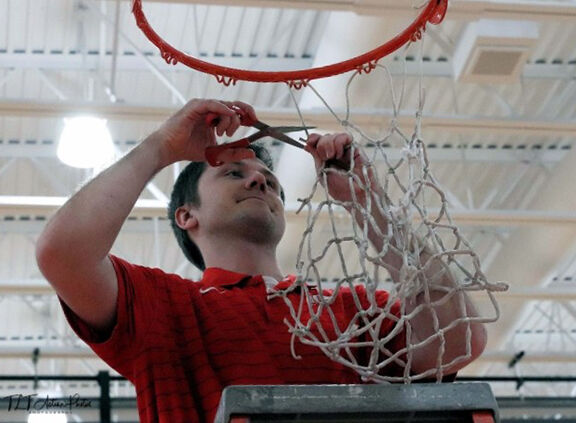 Coach Giles takes his turn in the tradition of cutting down the net.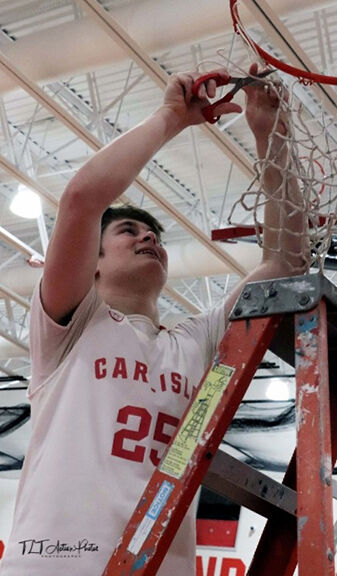 Only Senior on the 2022 team Matt Pearson takes his turn at cutting down the net.
Boys named to SWBL First Team:
Blake Lawson Freshman
Conner Smith - JR (Connor was also selected as SWBL West Boys Player of the Year)
Honorable Mention:
Girl named to SWBL First Team:
Kaylee Lawson - Sr (sister to Blake above)
Honorable Mention:
WarrenCountyPost.com Congratulates all the Carlisle Athletes for their great accomplishments  and thanks and appreciates all the photos courtesy of Tangie Taylor of TLT Action Photos.