How the Birth of Pickleball is Connected to Ohio
Image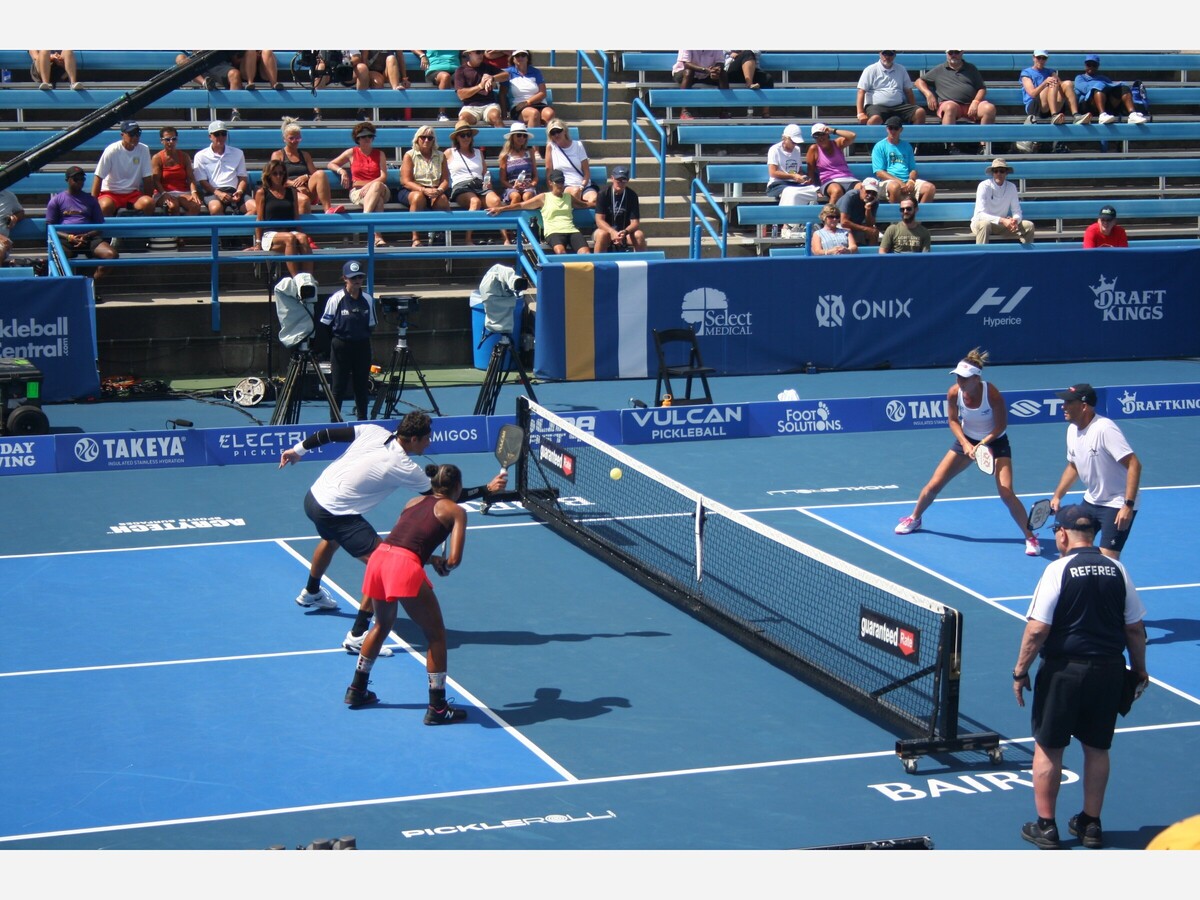 MASON, OH -- I once heard this little rumor that pickleball somehow started in Ohio, which it didn't. 
But, if one digs deep enough into its history, the answer could be... "It sort of did."
Pickleball started back in 1965 in Bainbridge Island, WA when Joel Pritchard, a congressman from Washington State and his friend Bill Bell took on the challenge of creating a fun game for Pritchard's son Frank, who was then 13.
After finding an old weathered badminton court, ping-pong paddles and a perforated plastic ball, the game of pickleball was birthed. But, it needed a name.
While Joel Pritchard was from Seattle Washington, his wife Joan was born and raised in Marietta, Ohio. The two met while attending Marietta College in Ohio.
Joan was a loyal fan of the Marietta crew team. When the two moved to Joel's hometown of Seattle in 1948, she discovered that the University of Washington also had a top tier rowing program. So, in the '50s, when the Marietta team would be in Washington, Joan would go and cheer her visiting Marietta team.
So one day in 1965, the Bells and Prichards were sitting around trying to think of a name for their new game.
Joan suggested, "Pickle Ball." 
She explained like the left over rowers, who would race for fun in local "pickle boat" crew race competitions, Pickle Ball used bits of other games into the mix, such as badminton, table tennis, and tennis to make the game.
Pickle Ball it was. But later, it got changed to pickleball... no space. 
So, since Joan was born in Ohio, and she did give Pickle Ball its name....in a strange way, we, Ohioians, can kind of... sort of, claim that Ohio played an important role in the start of this fast growing  sport. 
Today after a few modifications, better equipment design and "real" game rules, pickleball has grown into one of the fastest growing sports with over 4.8 million players in the US, according to the 2022 Sports & Fitness Industry Association.
To read more on the history and impact pickleball is having across the country and the world visit usapickleball.org.