Two Mason Residents Are Recipients of Ohio Harness Horsemen's Association Scholarship
Image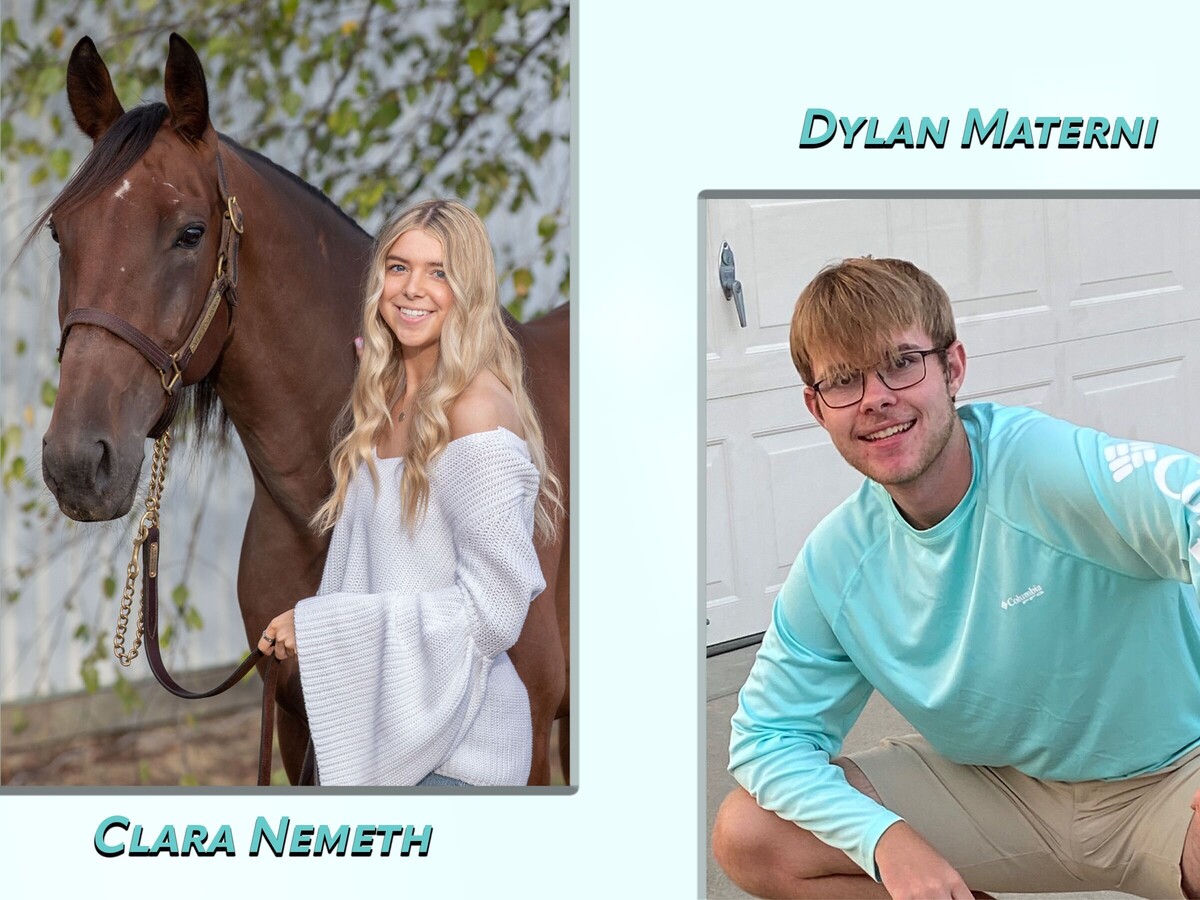 MASON, OH -- Two Mason High School Graduates are recipients of a scholarship from the Ohio Harness Horsemen's Association (OHHA). 
Carla Nemeth and Dylan Materni  both received one of the fourteen scholarships awarded to college and postgraduate students for the 2022-2023 academic year by the OHHA.
While Materni is an avid golfer attending Mississippi State University where he is studying business, Nemeth is attending Texas A&M University where she is studying Business Administration in Marketing and riding for the school's equestrian team.
"I set the goal when I was in the 8th grade to ride on a Division 1 equestrian team," Nemeth explained.
In the future, Nemeth, daughter of Scott and Winnie Nemeth, hopes to work for the New Vocations Racehorse Adoption Program, which was founded by her grandmother Dot Morgan.
Materni, who is the son of Jeff and Dawn Materni, hopes to pursue a career in the golf industry after he graduates. 
"I plan on being a golf coach. Helping others with their golf game has brought me joy when I am able to see them improve," Materni said.
The OHHA Scholarship is available to graduating high school seniors and students enrolled in a degree or certificate program. The applicant (or a family member) must be an OHHA member.Graduate students are eligible if they are enrolled in a harness racing-specific graduate or professional-level program. The scholarships are based on academic merit and financial need and must be used towards the cost and expenses directly related to coursework and a degree being pursued at a college or university.
OHHA, founded in 1953, is a non-profit organization serving Standardbred horse owners, breeders, trainers, drivers, and fans who participate in the sport of harness racing in the Buckeye State. The mission of the Ohio Harness Horsemen's Association is to preserve, protect, promote, and serve the entire Standardbred industry in Ohio and beyond.