Maggi Shackelford Valley Real Estate Carlisle Student of the Week Sept 17, 2022
Image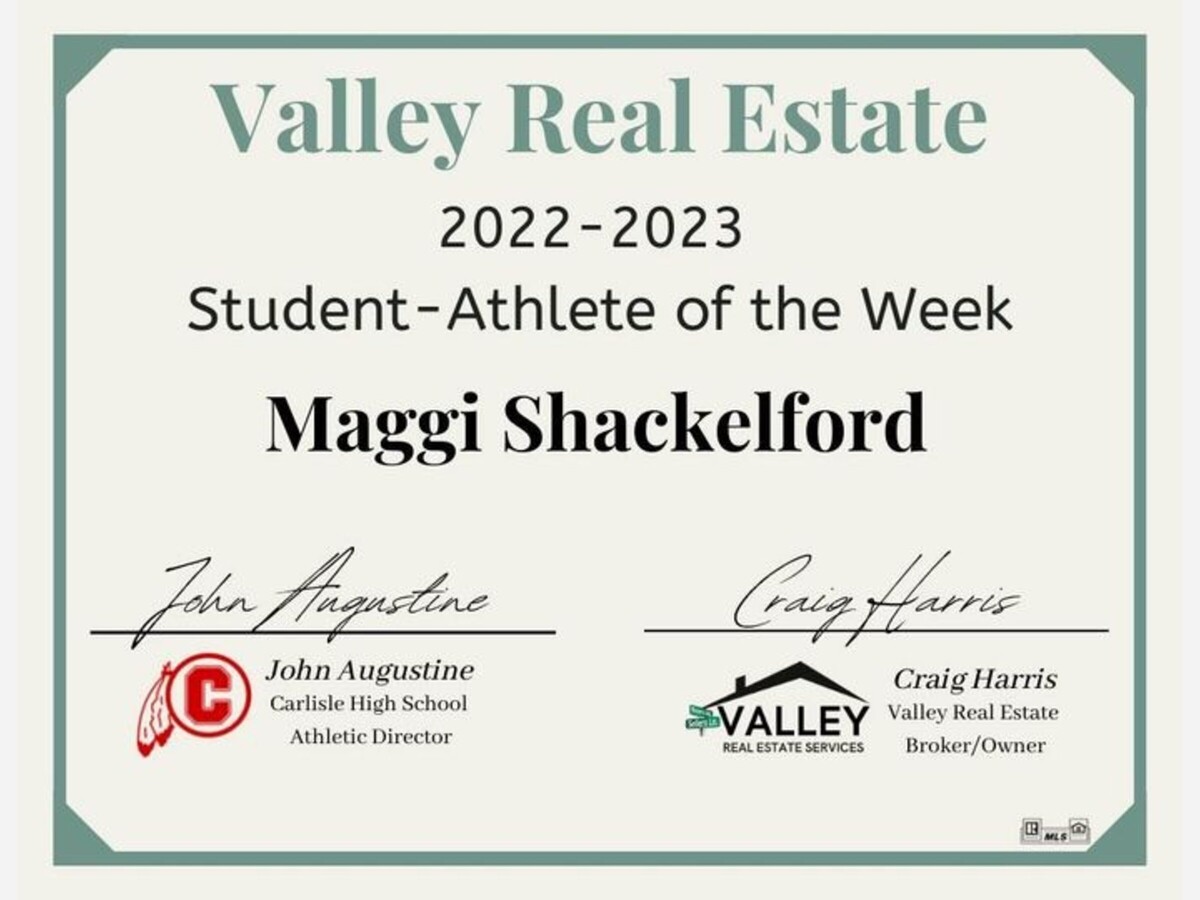 CARLISLE, OH --  Maggi Shackelford, sophomore soccer player, is Valley Real Estate's Student-Athlete of the Week.
"Maggi is one of the hardest workers on the team this year. She always gives 110% whether it comes to practice or a game. She is the first one to pick up a teammate when they are down and the first to cheer for her peers when they have success," said Coach NguyenT.
This past week Shackelford carried her team as the lone setter while another player was out sick. She led her team to its 2nd win of the season against Yellow Springs on 9/7 delivering the game-winning ace serve on the final point. 
She recorded 59 assists in our two matches this past week. After 7 games this season, Shackelford leads her team in assists with 103. She also sits among the top 15 players in the SWBL for total number of assists for the year as of 9/12/22. 
"Maggi is a great player and a great teammate who is always willing to learn and puts in hard work every day. She would be a wonderful choice for this week's Athlete of the Week award." added Nguyen.