Image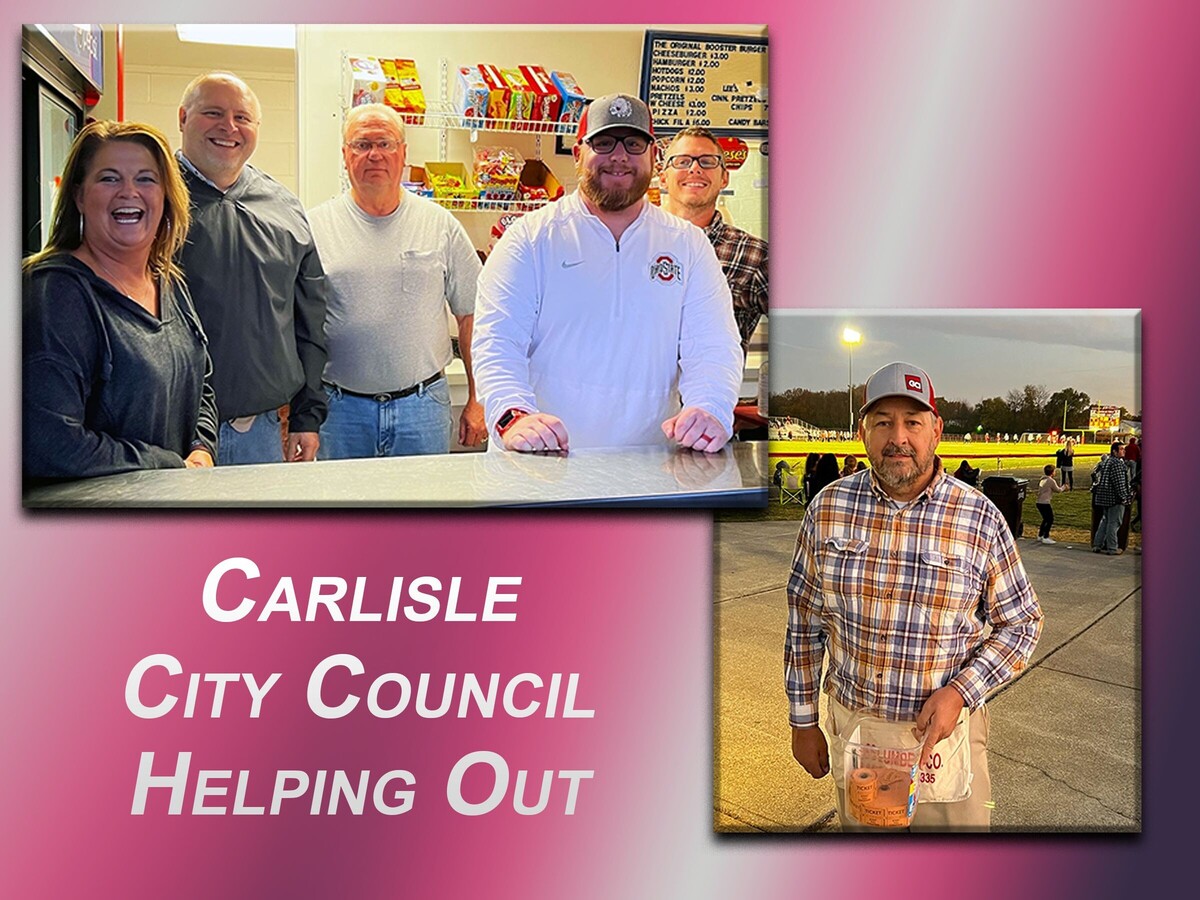 CARLISLE, OHIO -- Carlisle Council members assisted the Carlisle Athletic Boosters in the concession stand at the October 21, 2022 Carlisle High School Varsity Football Game.
Not only was is Senior Night, it was also the last home game for the season..."And we won!" said council member Debbie Kemper.
Kemper along with Mayor Randy Winkler, Jason Faulkner, Wiiliam Bicknell, Michael Kilpatrick and Tim Humphries enjoyed the evening working the concessions so that parents and friends could enjoy the last home game for the season and senior night with their seniors.