How A Reds Game, A Homeless Man and Basketball Impacted An Eleven Year-Old
Image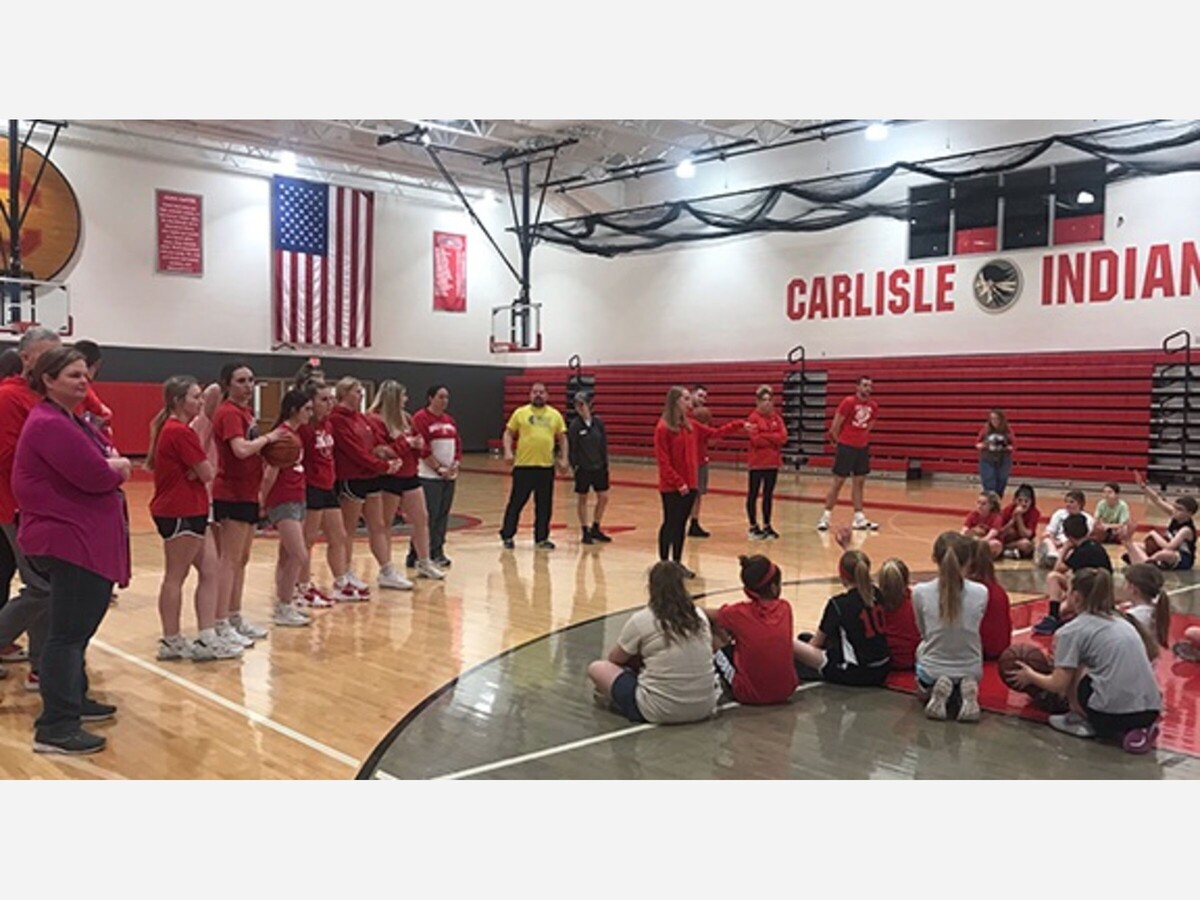 CARLISLE, OH -- Christa Harris was on her way into a Reds Baseball Game with her family down in Cincinnati 11-years ago. Her dad, Craig Harris, stopped his two daughters and wife when they saw a man standing on the corner. Her dad continued on and walked over to the man.
"My dad can tell the story better," Christa said, explaining that she was only in the sixth grade at the time, but she remembers seeing her dad give the man some money. She and Catherine, her older sister, wanted to know what was wrong and why was their dad giving this stranger money.
"When he came back over to us, he quietly said 'he's homeless,'" explained Christa, adding that once they got home a family meeting was called.  
"He said he didn't think we understood as a family how blessed we are, and we needed to learn this by learning to give back."
To help them better understand the struggles that some face, her dad gave the family an assignment. He wanted each of them to come up with a project that would help them "give back" to their community.
Her sister Catherine came up with the idea of collecting prom dresses and having them available for free for girls who needed a dress but couldn't afford to buy one.
Her mom Kim, who is a teacher at Carlisle, came up with the idea to make and sell Smencils, a gourmet scented pencil made from rolled newspapers. Once the Smencils were sold, the money made was donated to the Society For Handicapped Citizens in Carlisle.
---
---
Christa's idea … do a basketball clinic that taught younger kids skills to play the game. And, rather than have the participants pay for the clinic, ask for a food or toiletry donation to be given to the Hope House in Middletown.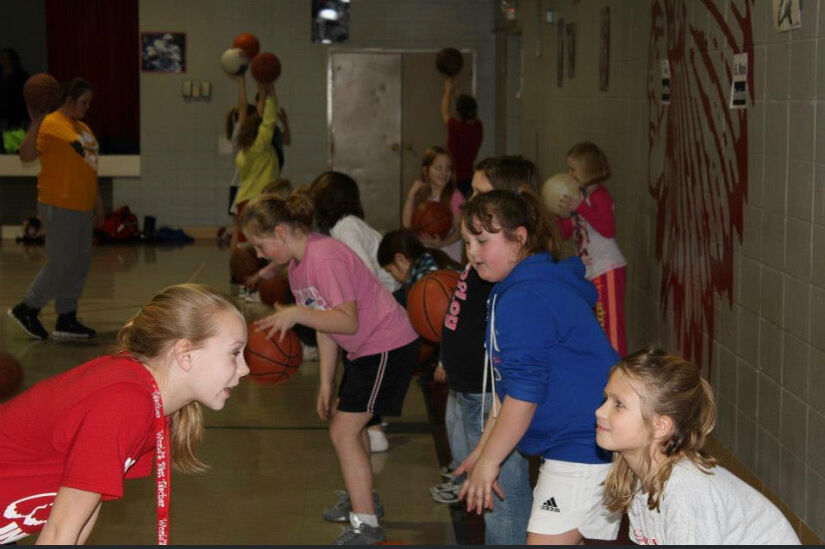 Christa's JHS teammates, her dad, and her teacher and coach Mr Ward helped her run her first clinic. 
"We might have had about 20 (participants) my first year," Christa explained.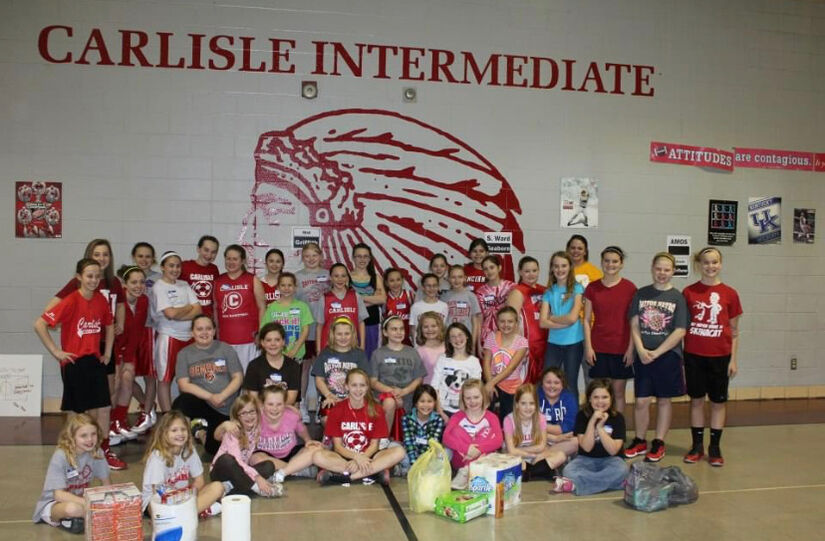 The little 6th grader is now a 22-years old and a senior in college, and she is still doing the assignment her dad asked her to do 11 years ago. Only now, she holds two clinics because of its popularity and growth.
Last weekend's clinic drew  over 70 kids.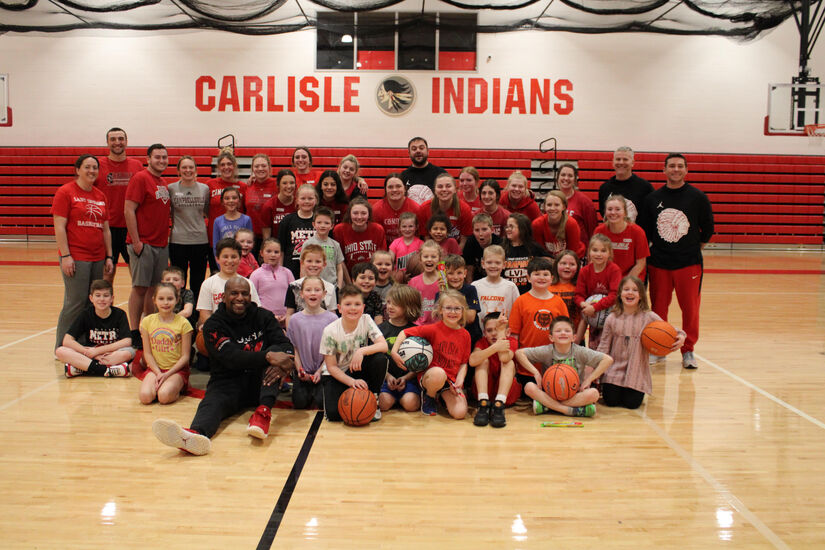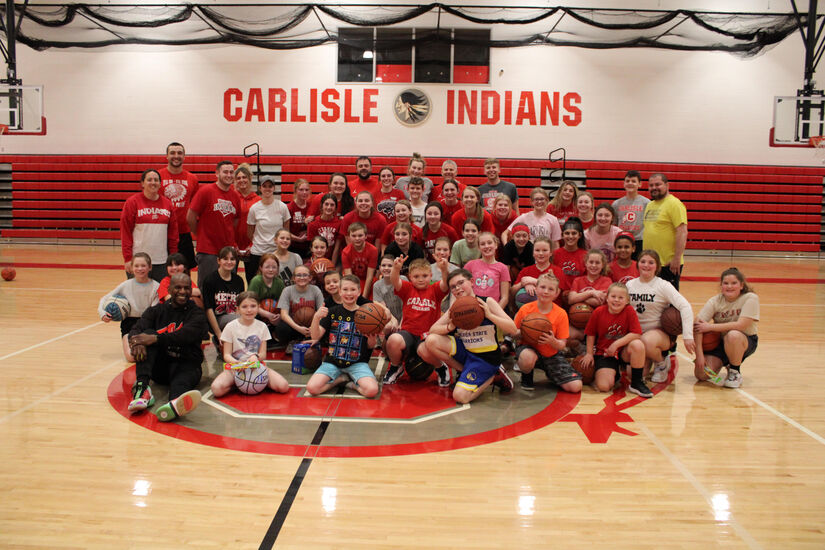 Not only did the participants learn to pay basketball, but they learned about ways to help the homeless and people in need in the Warren County community.
Kami Barnes, the Volunteer Coordinator of the Hope House Mission, where Christa has volunteered for more than half of her life, came to speak to the kids at the beginning of the clinic.
Barnes explained what a homeless shelter does and how it's there for people who find themselves in situations where they need help. She also thanked all the participants for their donations.
"Christa has been supporting the Hope House since she was a child herself," said Barnes who added she is so thankful for the Carlisle Community and its support.
"Did you see all the donations up on the balcony?" she asked.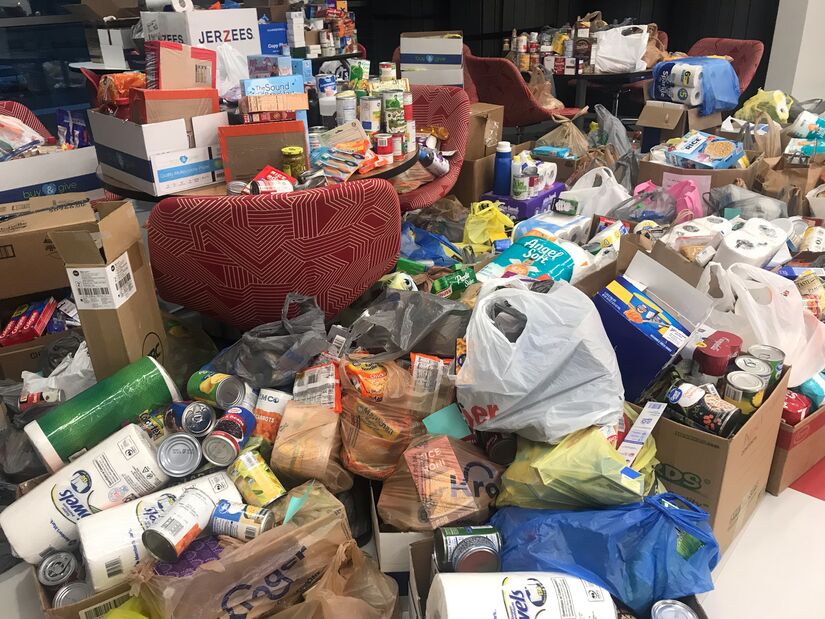 Along with accepting donations for the Hope House, Christa collaborated with the high school for this year's drive and helped raise donations for the Franklin Food Pantry.
"Normally, we do a food drive before the holidays for the Food Pantry," explained Carlisle School Nurse Erica Brown. But because of all the sickness that was going on during that time, the yearly high school food drive got pushed to February.
"We realized the Pantry gets a lot of donations during the holidays. So, we decided to do it in February... the month of love," said Brown.
When Christa found out the high school had moved its yearly drive to when she was going to do her clinic, she got with them and asked if they wanted to work togethert to raise the donations.
"Christa has been the heart of it this year… organizing everything. She's done a great job," Brown said.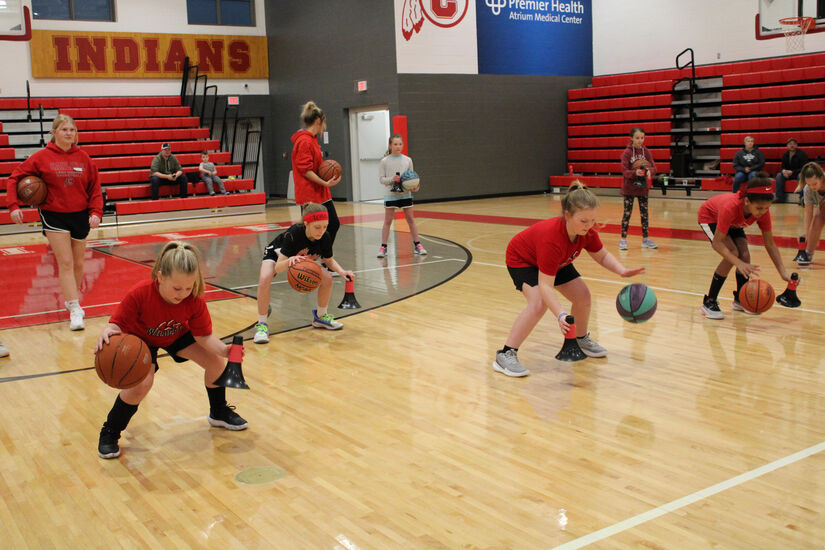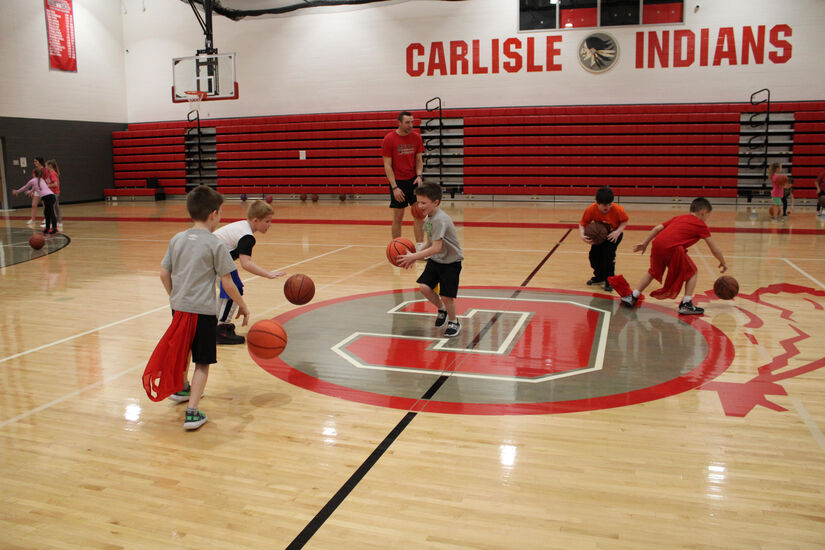 "I couldn't do this without the help of my basketball teammates, Mr Ward and my parents," said Christa who has a staff of about 15 who come out each year and help her run the free clinic.
When asked how long  she plans on doing this... "I plan to continue to do this every year for as long as the administration allows us to at Carlisle. The entire staff at Carlisle is so supportive and helpful. As long as they contine to support us, we will continue to do this," she said.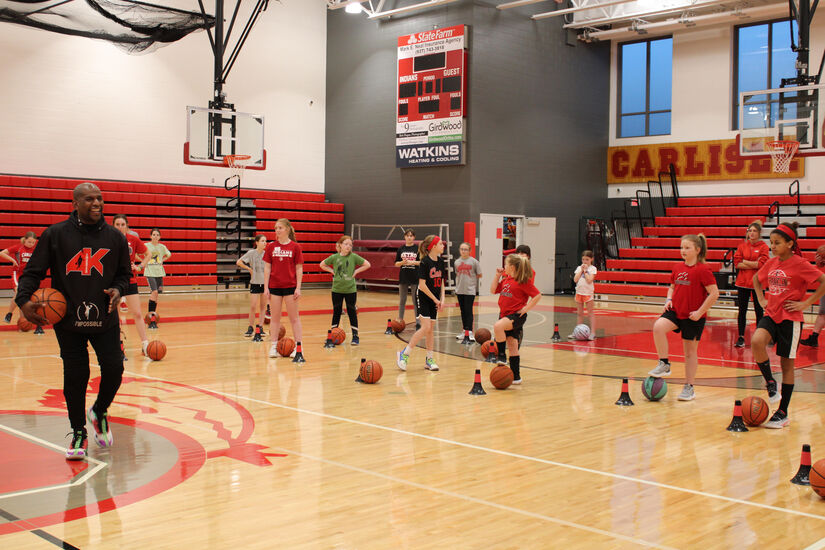 While donations were being collected at the clinics that ran both Thursday and Friday, the Carlisle School District was having a donation challenge all of last week with the top three classes with the most donations earning a pizza party. 
The donation winners were:
1st Place – Mr. Philips 5th Grade class
2nd Place – Mr. Schuckman JR/HS Class
3rd Place – Ms. Fisher 6th Grade class
To learn more about the Hope House Mission visit… https://hhmission.org
To learn more about Franklin Food Pantry visit… http://www.facswarren.org/contact-us.html
PICTURES COURTESY OF KIM HARRIS