Carlisle Lions Club To Sell Big Ts This Saturday
Image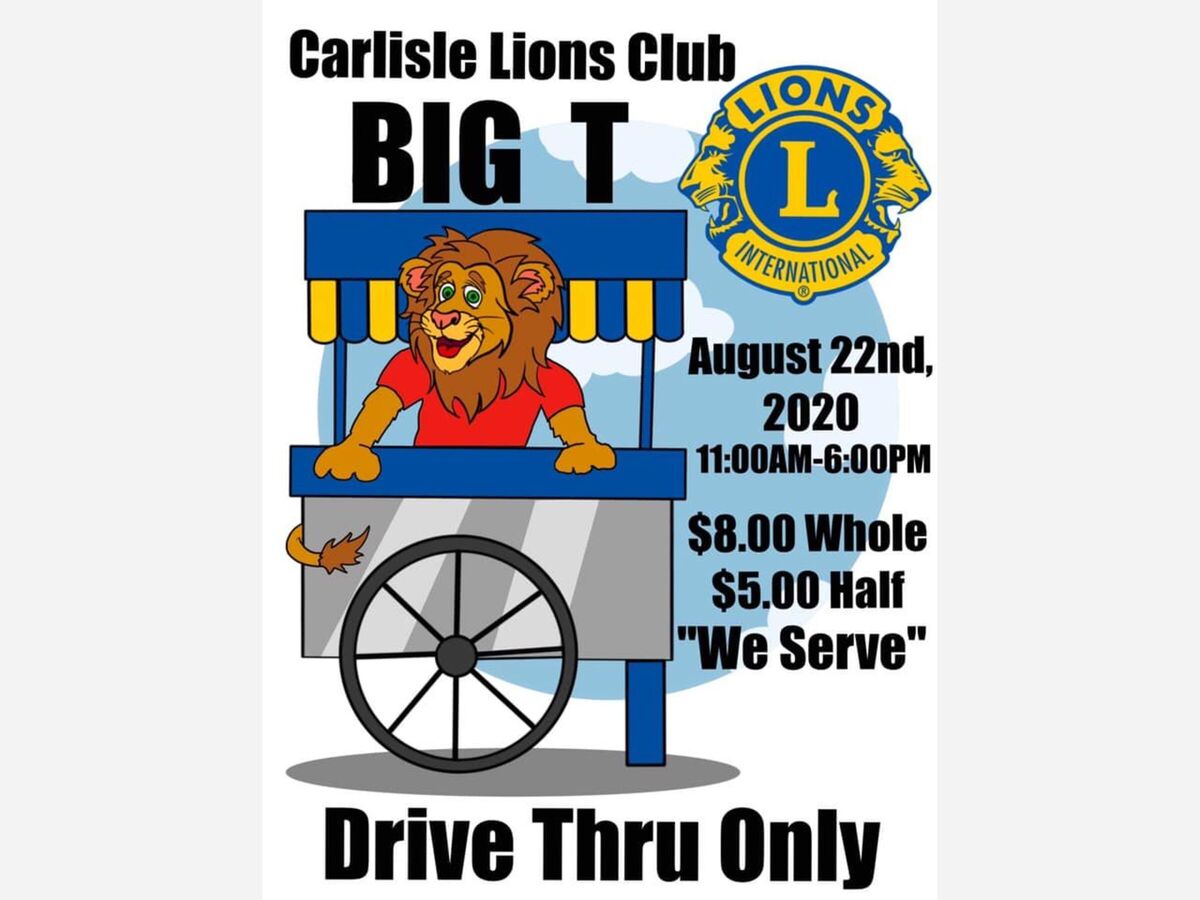 It has been a Carlisle tradition for people to get the Carlisle Lions Club's Big T sandwiches during Railroad Days. When Railroad Days is held on Aug. 28 and Aug. 29, those sandwiches won't be sold there. Instead, the Lions Club will be selling the Big T sandwiches at the Carlisle Lions Club building, located at 465 Park Drive in Carlisle, between 11 a.m. and 6 p.m. this Saturday.  The Big T sandwiches will cost $8 for a whole and $5 for a half.
Steve McIntosh, member of the Carlisle Lions Club, said this weekend's sale will be drive-thru only. McIntosh said the Big T sandwiches are a Carlisle tradition and they have been doing it for years. He believes the Lions were one of the people instituted the Railroad Days concept a long time ago and the Big T sandwiches are a part of that.
   Carlisle native Debi Back, who is now a history professor at Belmont University, said there is something about the Carlisle Lions Club's Big T Tenderloin that makes her drive 300 miles each August from Nashville, Tennessee just to get one.   "Sure they are fried to a delicious, moistness that I personally love to top off with some good mustard and pickles, and yes, there is always a bit of a wait to get one," Back said, adding that the tradition really brings her back every year.  "I can not imagine closing out a Carlisle Summer without eating a Big T and talking to my Village friends."
The 9th
annual Carlisle Lions Club Memorial Tractor Run will be held on Aug. 29. It will start in Carlisle and go to Farmersville.