OVCN Dave Woehr Finds An Endangered Wildflower
Image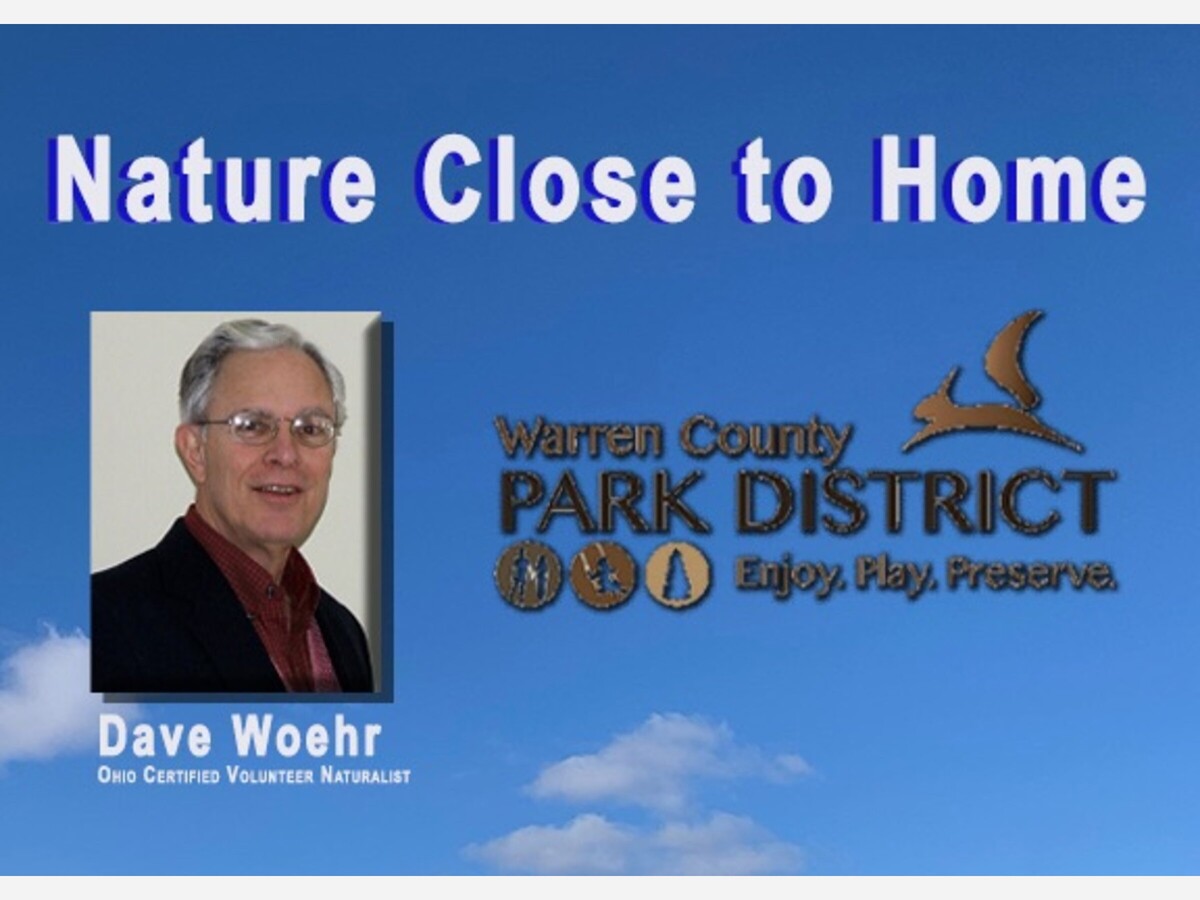 WARREN COUNTY, OH -- It's not often that I come across a wildflower that is new to me, but that's just what happened the other day when I spotted this plant growing along the banks of Caesar Creek below the reservoir dam. It checks out on iNaturalist as Vase-vine Leatherflower. It is a clematis and the vine grows to be up to 20 feet long. Since I can't remember ever seeing this plant before, I'm counting it as a lifer.
VASE-VINE LEATHERFLOWER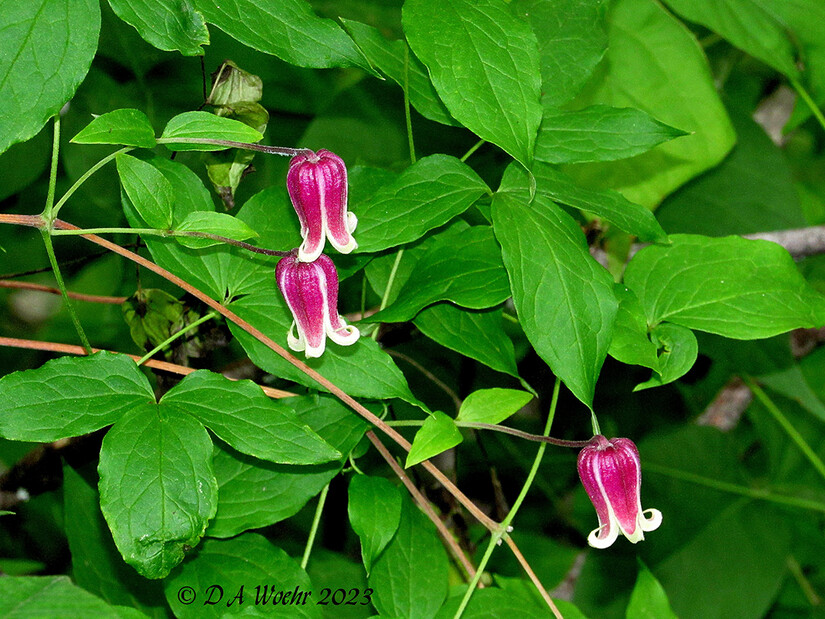 Scientifically known as Clematis viorna, it is a captivating perennial vine that belongs to the buttercup family (Ranunculaceae). Native to north, central and eastern United States, this wildflower is renowned for its exquisite beauty and unique characteristics.
The Vase-vine Leatherflower is a vigorous climber.  It features slender, twining stems that effortlessly weave their way through trellises, fences, or other supporting structures. The dark green leaves are divided into leaflets, providing an attractive backdrop for the stunning blossoms.
Speaking of blooms, the Vase-vine Leatherflower produces an abundance of enchanting flowers during the summer months. The blossoms are small, about 1 to 2 inches (2.5 to 5 centimeters) in diameter, and have a tubular shape with recurved petals. The petals vary in color, ranging from rich purple to deep burgundy, and are sometimes accompanied by lighter shades or streaks. These exquisite flowers are often adorned with showy yellow stamens, creating a delightful contrast.
One of the most fascinating features of the Vase-vine Leatherflower is its unique seedhead. After the flowers fade, they give way to attractive, vase-shaped seed clusters that resemble miniature urns, hence the common name "vase-vine." These ornamental seedheads persist into the fall, adding visual interest and texture to the garden even after the blooming period ends.
Cultivating Vase-vine Leatherflower in your garden requires a few considerations. It thrives in well-drained soil and prefers a location with partial shade to full sun exposure. Regular watering and occasional fertilization will promote healthy growth and abundant flowering. Pruning should be done in late winter or early spring to remove any dead or tangled growth and to encourage new shoots.
With its captivating flowers, intriguing seedheads, and climbing habit, Vase-vine Leatherflower is a fantastic choice for adding vertical interest and a touch of elegance to your garden. Whether you train it on a trellis, let it climb a fence, or allow it to cascade from a hanging basket, this beautiful vine is sure to captivate both garden enthusiasts and nature lovers alike.
Editor's note:
Perhaps the reason Dave has never seen this plant until recently is because according to Sewanee Herbarium.com back in 1992, it was federally listed as an endangered species, which warranted some public attention (as many endangered species do) when a number of big development projects were brought to a screeching halt. 
More News from Franklin