Four Franklin Athletes Sign Letters of Intent
Image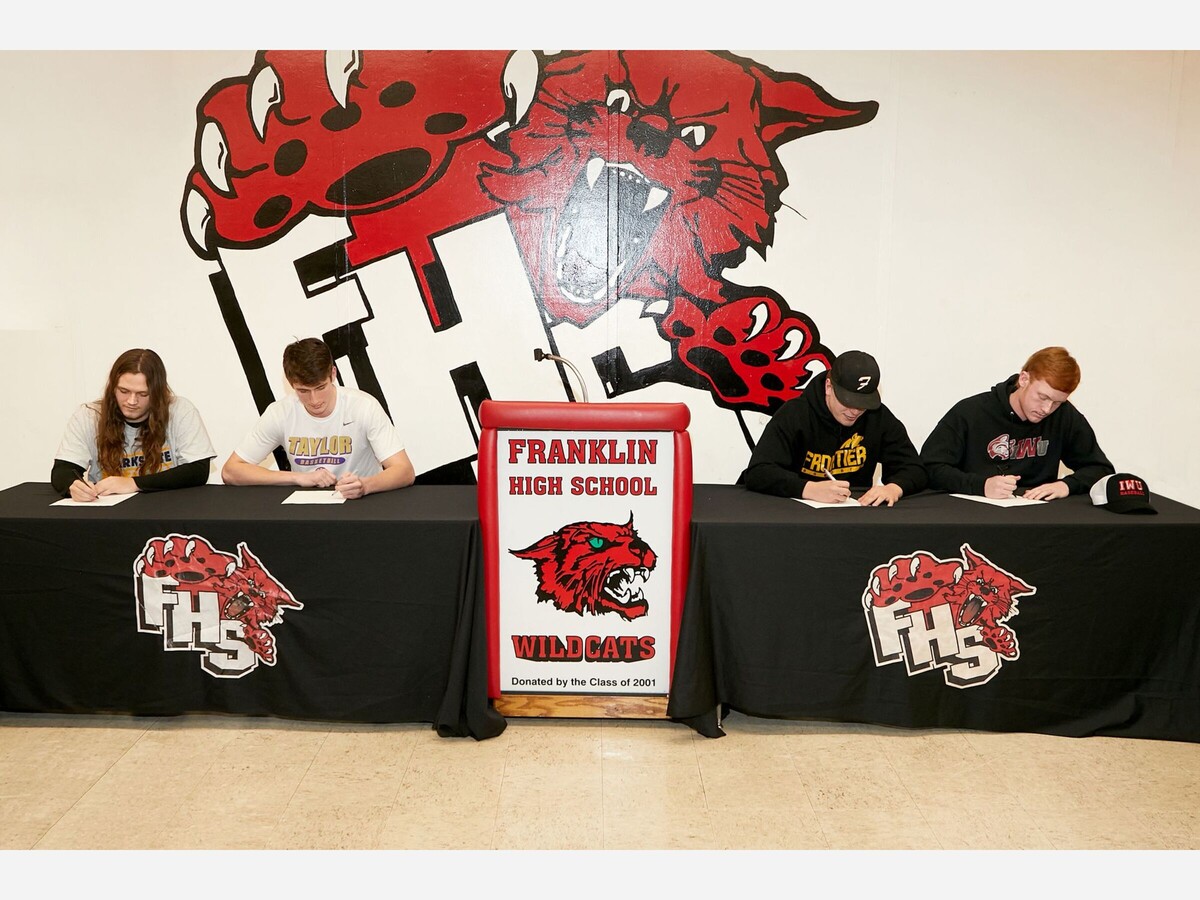 FRANKLIN, OH -- On
February 10, 2022, four Franklin High School seniors signed their
letters of intent to continue their athletic and academic careers at
the next level.
Varsity baseball coach Kyle Wainscott and Franklin Athletic Director
and varsity basketball coach Brian Bales spoke at the celebration ceremony.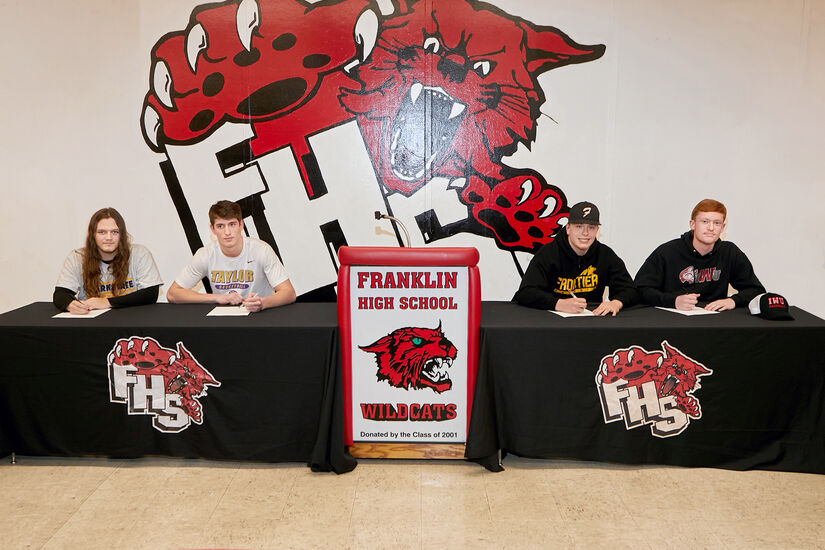 Nathaniel
Frazier, Nathaniel Paarlberg, Pierce Bauerle and Evan Fray signed letters of intent in front of family, coaches, friends and teachers at a special ceremony.
Frazier's letter of intent is to play baseball at Clark State.  Paarlberg signed to play basketball at Taylor University.
Frontier College is where Pierce
Bauerle signed to play baseball. And, Fry signed to play baseball at Indiana Wesleyan University.
Thank you Tammy Fry and Amy Davis for contributing the pictures and the story information.