Three Franklin Seniors Were Recognized for their Athletic Abilities at College Signing
Image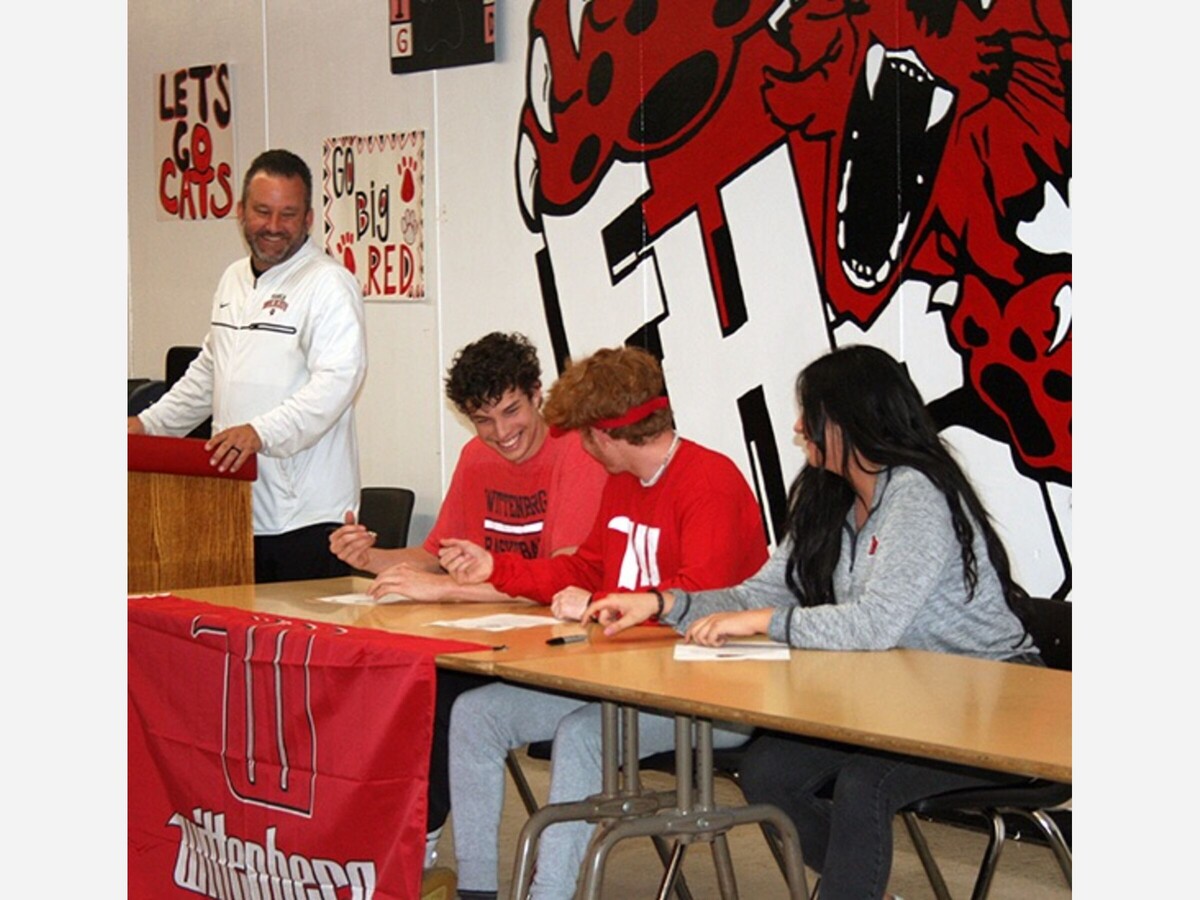 FRANKLIN, OH -- Family, friends, and coaches gathered in Franklin High School's cafeteria Tuesday evening to watch three of its accomplished athletes sign College Letters of Intent.
Being recognized for their athletic abilities and high school academics were: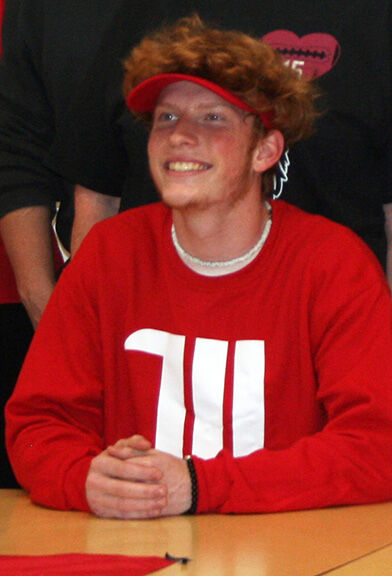 Ethan Adkins, who signed his Letter of Intent for Football, is heading to Wittenberg University. While he is thinking about something in Computer Sciene, Adkins said he is undecided about his major. "I'm going to focus on getting my Gen Ed classes out of the way and give myself sometime to think about what I want to major in," he said.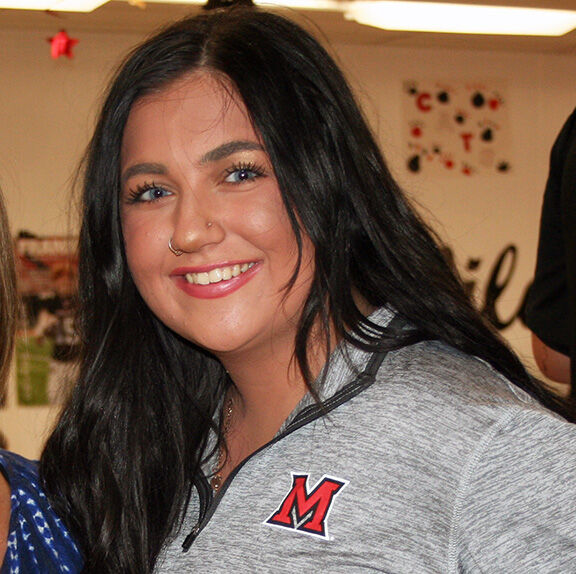 Raegan Anderson is heading to Miami University of Middletown to play volleyball, for which she signed her Letter of Intent. "I want to study psychology and work with Veterans," said Anderson, who added she understands some of the challenges of living with a disability. 
"I have a hole in my eardrum," she noted, explaining it was caused by a reaction to a medication she took when she was very young. While the hole has affected her hearing somewhat, her ability to be able to keep her balance has not been injured.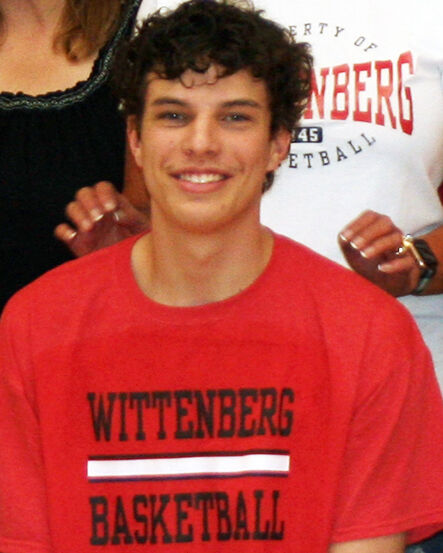 Graduating Senior Noah Rich signed his Letter of Intent to Wittenberg University to play Basketball. Rich scored 1,174 points in his three years of playing basketball for the Wildcats. 
"I'm undecided," Noah said when it comes to choosing a major. "I like computers. I want to see what's out there before I make a final decision," he said. Noah added he is excited about getting to play the game he loves while furthering his education.
Volleyball Coach Jamie Truesdell, Football Coach Brown and Assistant Principal Brock Wysong  came up to the podium to speak on behalf of their athlete. And, Charles Woods of Photography by Woods was on hand to take pictures of the happy family members, friends and proud parents.
Congratulations Wildcats from WarrenCountyPost.com!!!