Fall Markets are all throughout Warren County
Image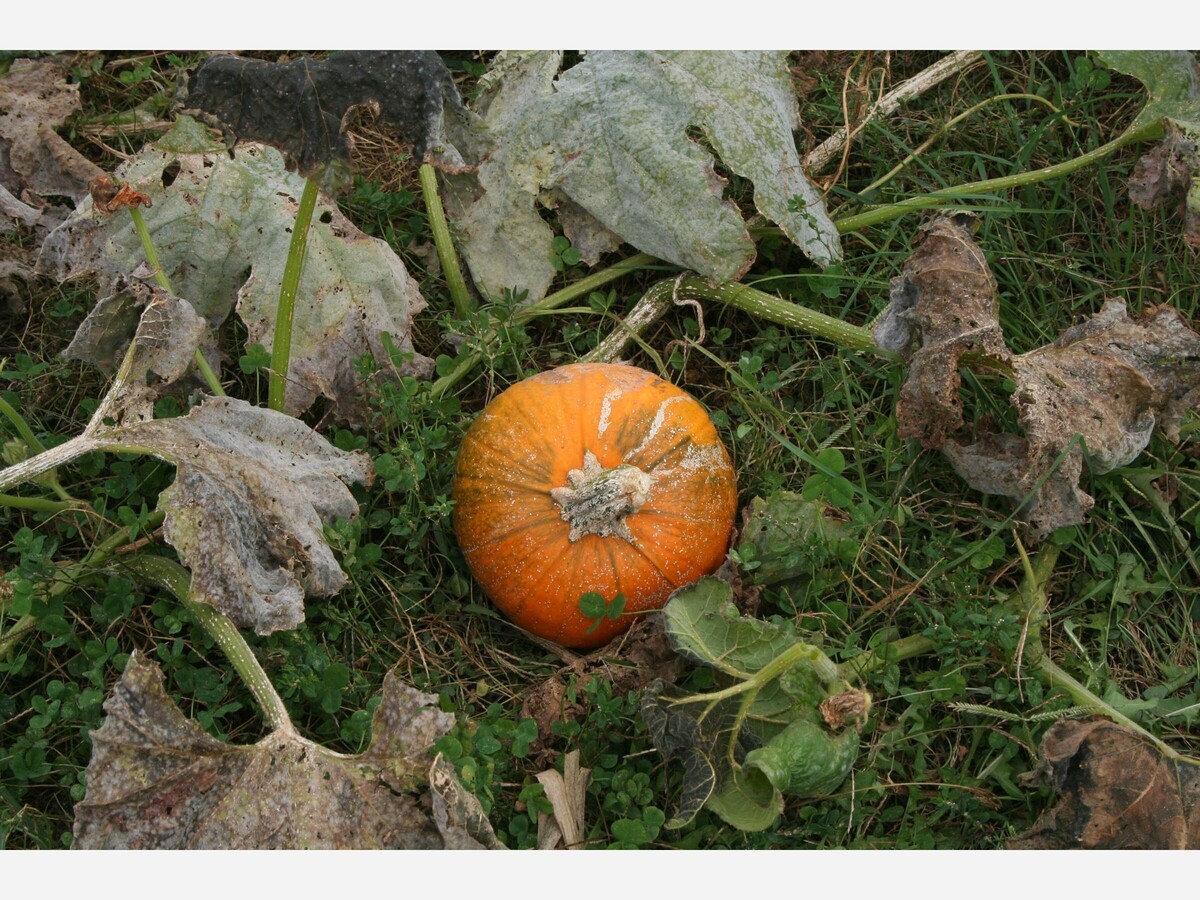 WARREN COUNTY, OH -- Now that the crisp, cool, fall weather is here, it means the fresh squeezed apple cider, tomato salsas, carameled apples, baked goods, and locally grown pumpkins, gourds, popping corn and honey are now available at a local stand or farm somewhere in Warren County. Below are the markets we were able to find...
Bloom & Berries Farm Market

Open: Seasonal
A fourth-generation farm nourishing families with healthy food and family time activities such as the play yard and petting farm. Located north of Downtown Loveland in Warren County at 9669 S. St. Rt. 48, Loveland, OH 45140. For more information call (513)697-9173 or visit www.bloomsandberries.com
---
Farm on Central
Open: All Year
Sourcing fresh, real food from local farmers. Farm on Central produces a wide range of vegetables, mushrooms, prepared food and plants as well as milk, honey and eggs. Shop 24/7/365. Located in Carlisle at 572 Central Ave. (St. Rt. 123) Carlisle, OH 45005For more information call (937)550-3136 or visit farmcentral.com
---
Iron's Fruit Farms Pumpkin and Hayrides
Open: Seasonal May through Dec
4th generation farm has a lot to offer families  who enjoy  comfortable country setting. In addition to fruits and vegetables; Iron's Fruit Farm makes apple cider, jams & jellies, apple butter, baked goods and gift packs. Located in Lebanon at
1640
Stubbs Mill Road, Lebanon OH, 45036. For more information call (513)932-2853 or visit ironsfruitfarm.com
---
McMonigle
Farms
Open: Seasonal
McMonigle Farms Pumpkin Fest is family owned and operated in Warren County Middletown and provides scenic hayrides (not haunted or scary), corn cannon, cow rides, straw maze, farm animals, seasonal treats and pumpkin picking. Located at
5490
South Dixie Highway, Middletown, OH 45005. For more information call (937)672-8248 or visit fallpumpkinfest.com.

---
Windmill Farm Market

Open: Seasonal
Since 1982, this 37 acre facility offers a 30 minute hayride, animals, pumpkin patch, wooden play toys, and weekend food trucks. Located in Clearcreek Township at
1454
E. State Route 73, Springboro OH, 45066. For more information call (937) 885-3965 or visit www.windmillfarmmarket.com
---
Lovely's Farm Market
Open: Seasonal
Lovely's Farm Market & Cafe not only have fresh produce and freshly made canned goods from local farmers, Lovely's is known for its fudge and pies. There is also an area in its market for old fashion candy, carmel apples and puzzles.Located at 330 E. Central Ave., (St. Rt 73) Springboro, OH 45066.For more information call (937) 748-3616 or visit lovelysfarmmarket.com.

---
Hidden Valley Orchards (HVO)
Open: All Year

Located south of State Route 73 and North of Downtown Lebanon at 5474 North State Route 48, HVO boasts Local Jams, Jellies, Butters, BBQ Sauces, and Rubs, Fresh Baked Bread & Dinner Rolls, Brownies, Cookies, Belgian Waffle Dippers, Fresh Baked Seasonal Pies and such a Tap Room for its hard ciders, rotating craft brews and HVO 'Crop'tails. And Coop soft-serve icecream during the summer and early fall season. For more information call (513)932-1869 or visit www.hiddenvalleyorchards.com.
---
Black Barn
Open: Seasonal
The Black Barn is a greenhouse and farm market business that is set in a 150 year old Shaker built barn. Home grown vegetables during the summer and autumn along with beautiful flowers. Located in Lebanon at 1161 W. Main Street Lebanon, OH 45036. For more information call (513) 932-2093 or visit its Facebook page .
---
Kleathers Pumpkin Patch

Open: Seasonal
In the heart of Springboro sits a family run business that has been up and growing for 35 years. Pumpkins, gourds, squash, straw bales, fresh apple cider, apples, snacks and many other fall goodies can be found  at its location at 90 W Central Ave Springboro, OH 45066. For more information call (937) 748-9826 or visit www.pumpkinpatches.com.


Above is a list of Markets that WarrenCountyPost.com was able to find. If your market is missing, do not hesitate to send us an email at thewcpost@gmail.com so we can include you.