Chair Of The Warren County Democratic Party Reacts To The 2020 Democratic Convention
Image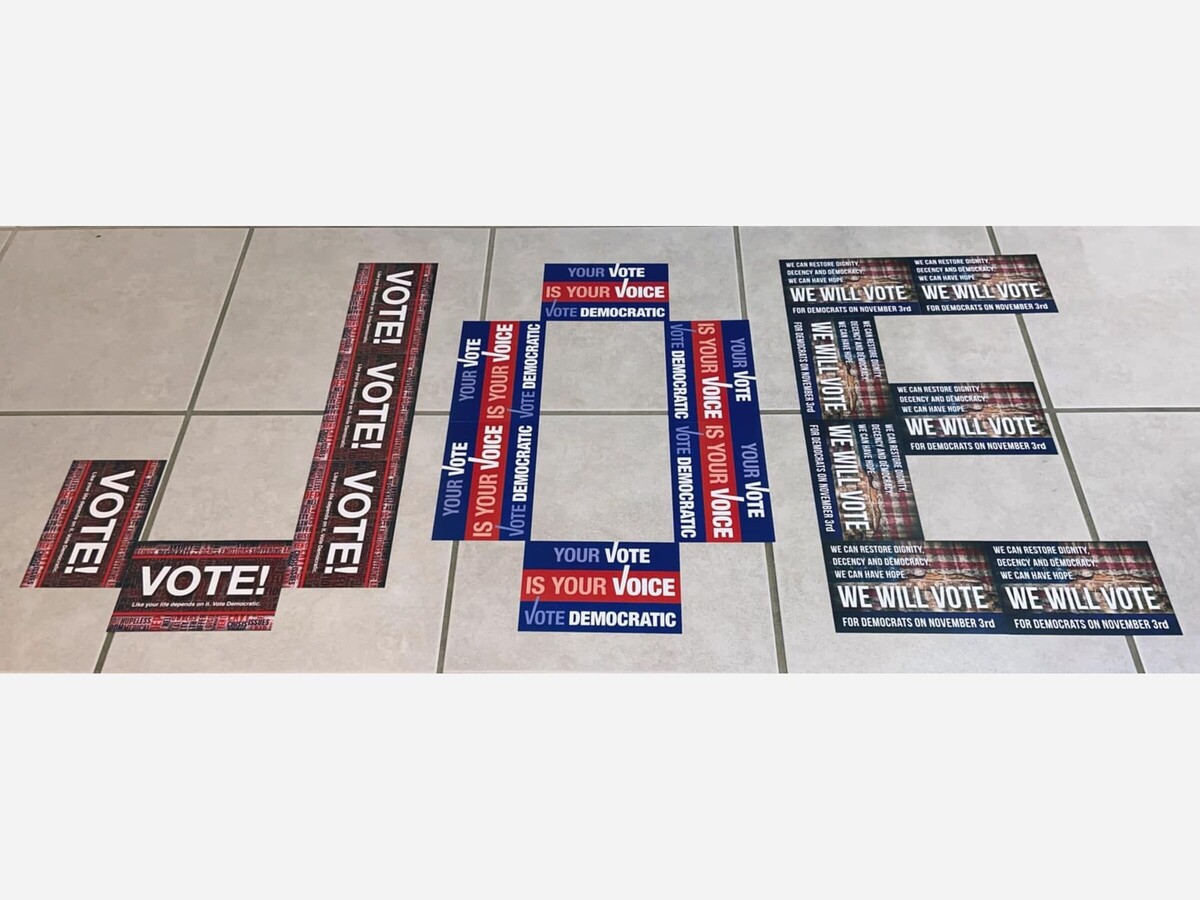 The Democratic Party has held their convention this week.  This year marks the first time that the convention has been held virtually, something that was deemed a necessity because of the COVID-19 pandemic and social distancing requirements. Bethe Goldenfield, chair of the Warren County Democratic Party, said she thought it has been fantastic. "I like it better," she said. "I am getting a lot of feedback from people that they like it better. It's more focused. I think the Democrats are doing a fantastic job utilizing this format to make their statement and show what the Democratic party is all about."
Goldenfield said that she thinks Joe Biden going to win this year's presidential election because he's offering the people a vision of what this country can accomplish and how government works to help people, not just rich and famous.  She said he is also showing people how we can restore honor, compassion, integrity and values.  
Goldenfield also liked Biden's choice of Kamala Harris to be vice-president, describing her as brilliant and tough. "Kamala and her background as an attorney, as a female, as a person of color, understands the struggles that somebody like Joe might now, even though Joe did grow up as a working-class person... They are bring the diversity of our party together on this ticket," she said.  
On Wednesday night, Harris made history when she officially accepted the nomination for vice-president.  Goldenfield said she thought the speech Harris gave was very inspiring.  "This is what we are looking for in our leaders," she said.  "We are looking for people who understand other people's struggles and have solutions and don't just look for ways to take advantage of government for your own self-enrichment, which the current occupant of the White House has done a wonderful job of doing."
Goldenfield also felt that the speech given by Dr. Jill Biden, wife of Joe Biden, gave an inspiring speech on Tuesday night.  
Even though there has been a lot of criticism for President Trump, she thinks the convention has talked about the good things people are doing and constructive positive plans that the her party's leaders and members believe that government can do for people when the right people are in office.  Goldenfield believes it is very important for people to be reminded about the things that Trump has done. 
Goldenfield felt like the speakers and even artists at the convention were people you could look up to and you could just feel that they care about each other.  "Democrats care.  That's one of our mottos." she said.  "Democrats care.  You could feel it.  You could feel it from Michelle [Obama]. You could feel it from Jill Biden and Joe Biden.  It would be so wonderful to see people in office that care about each other and care about us.  You could see that on the screen.  I feel like that was one of the things that came out of all of the speeches."
COVID-19 has made campaigning different because there won't be a lot of people going door to door to support candidates like often happens during an election season.  Goldenfield said if people want to help this year that they can go to their website, which is www.warrencountydems.org, and click the volunteer button.  People can write post cards from home or make phone calls from home as part of a virtual phone bank.  If people don't want to come to get postcards to send out, Goldenfield said they can be delivered to you.  The picture above shows some of the postcards that they are sending to people.  
Goldenfield said a lot of people have expressed interest in volunteering.  "We have seen a massive interest in volunteering... We are seeing it off the charts," she said, adding that people are also coming in to get yard signs.