Hundreds Of Kids Will Be Fishing... Thanks To Cabela's.
Image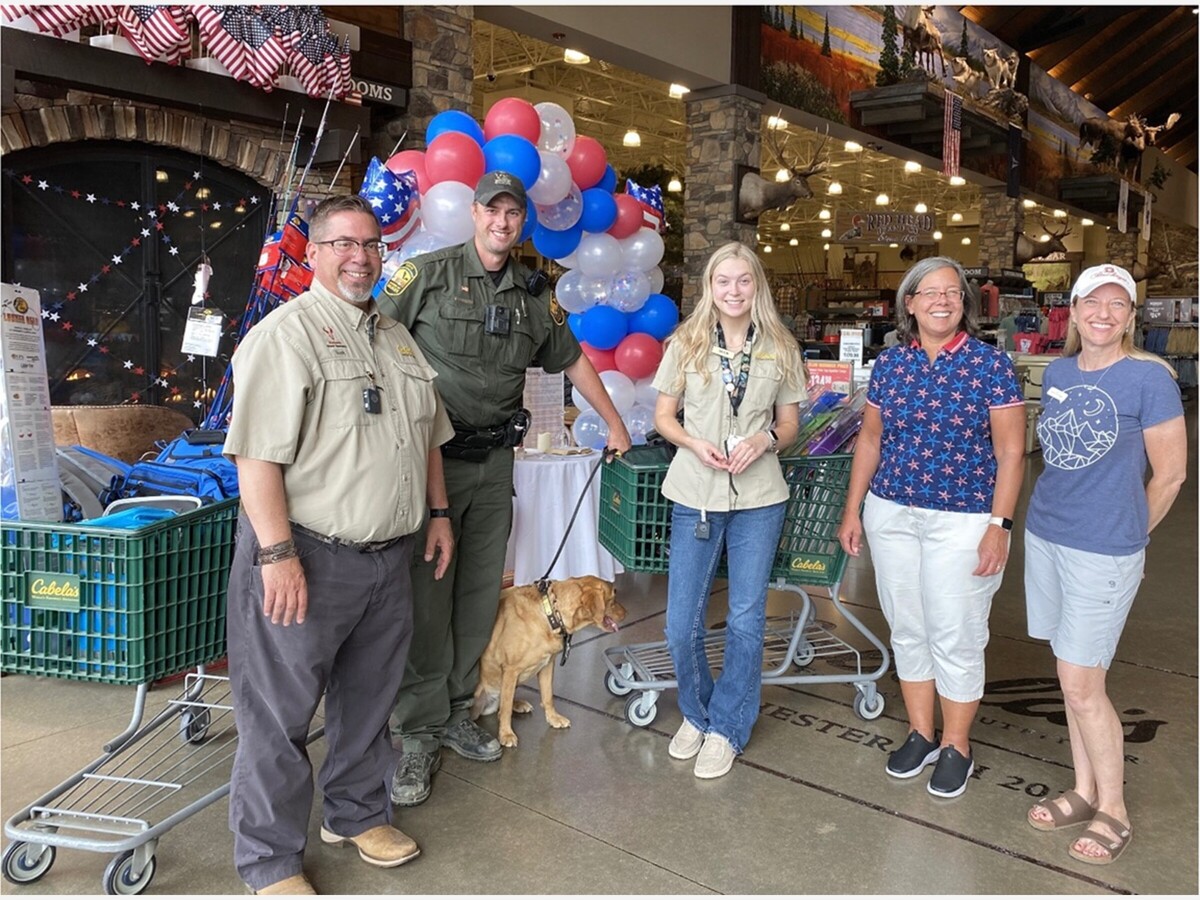 ARMCO PARK WARREN COUNTY, OHIO -- Hundreds of Warren County kids will participate in the Cops & Bobbers Fishing Derby on June 3, at Warren County Armco Park with some help from Cabela's Bass Pro Shops.  
Cabela's has donated rods, reels, and tackle boxes to be used as prizes at the derby valued at over $1000. 
Warren County Parks Naturalist Shannon Pennington, Friends of Warren County Park District President Dianna Kenneally, and Ohio Division of Wildlife Officer, Jason Keller went shopping at the Cabela store at 7250 Cabela's Drive in West Chester along with canine companion Scout. 
Naturalist Shannon said, "Scout picked out some great prizes this year! Many thanks to Scott Davis and the entire Cabela's organization for supporting this amazing event again this year."
The Fishing Derby is free and open to kids up to 16 years of age. Grand prizes will be awarded for the biggest fish in each age group in addition to raffle prizes. The first 100 kids will also get a grab bag of goodies. All registered kids and their adult companions will receive a free hotdog lunch at the end of the Derby. Registration opens at 8 am at the Jones Pavilion at Armco Park, 1223 N SR 741, Lebanon, Ohio.