COMMUNITY CELEBRATES PEOPLE WITH DOWN SYNDROME
Image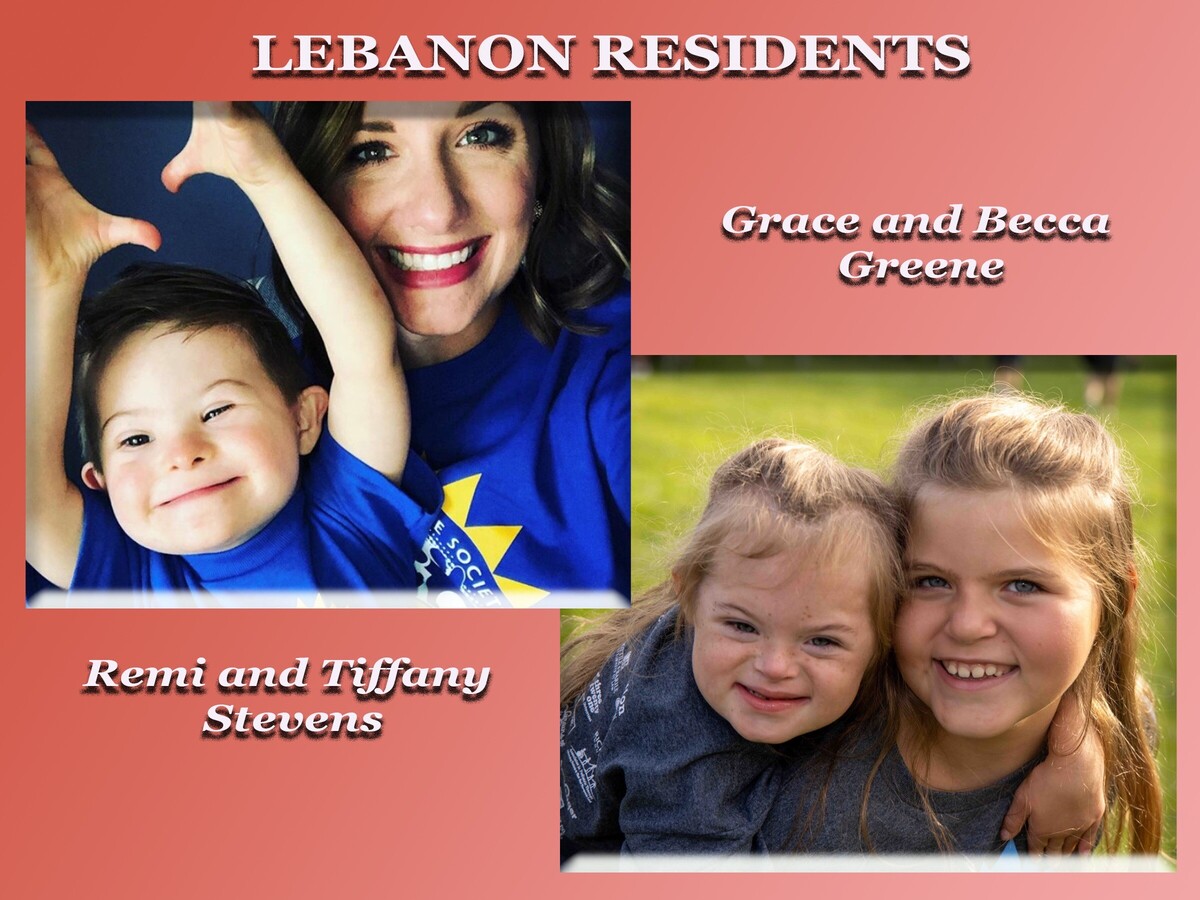 LEBANON, OH -- The Greenes and the Stevens are just two of the many families from Lebanon who will be joining other families from all over Southwest Ohio to participate in the annual Buddy Walk on Saturday, September 9. The Buddy Walk is a 1-mile stroll held at Sawyer Point where participants will  find the walk "filled with entertainment, inspiration, and fun at every turn."
The walk will go throughout Sawyer Point Park and Yeatman's Cove. To help kick-off the event, a pre-party has been scheduled at 9 AM prior to the 10 AM walk. Then, when finished with the walk, an after-party is planned where there will be food, drinks and other fun activities
According to the Down Syndrome Association of Greater Cincinnati, this is the largest fundraising and awareness event of the year. It raises over half of the annual revenue needed to fulfill its mission, which is to empower individuals, educate families, enhance communities and together, celebrate the extraordinary lives of people with Down Syndrome.
Over 13,000 people are expected to celebrate this year's Buddy Walk at Sawyer Point. 
"Together, participants celebrate the extraordinary lives of people with Down Syndrome while raising the much needed funds to provide programs, support, resources, outreach and advocacy to the community," states a press release from the Down Syndrome Association.
In addition to the annual walk, the community can celebrate the spirit of the Buddy Walk year-round at the organization's "Together for Down Syndrome" mural located at 209 East 12th Street.
"We are beyond blessed to have the Down Syndrome Association of Greater Cincinnati for on-going support, connections, programs, and resources for our family!" – Butler County parent of a child with Down syndrome.
Visit www.dsagc.com for more information. Online registration for the walk will remain open through Thursday, September 7th. There is no day of or in person registration.
New to the Buddy Walk and not sure where to begin? Please call or email Kerin Caudill at 513.761.5400 | Kerin@dsagc.com.
More News from Lebanon