Local Students Recognized for Community Service
Image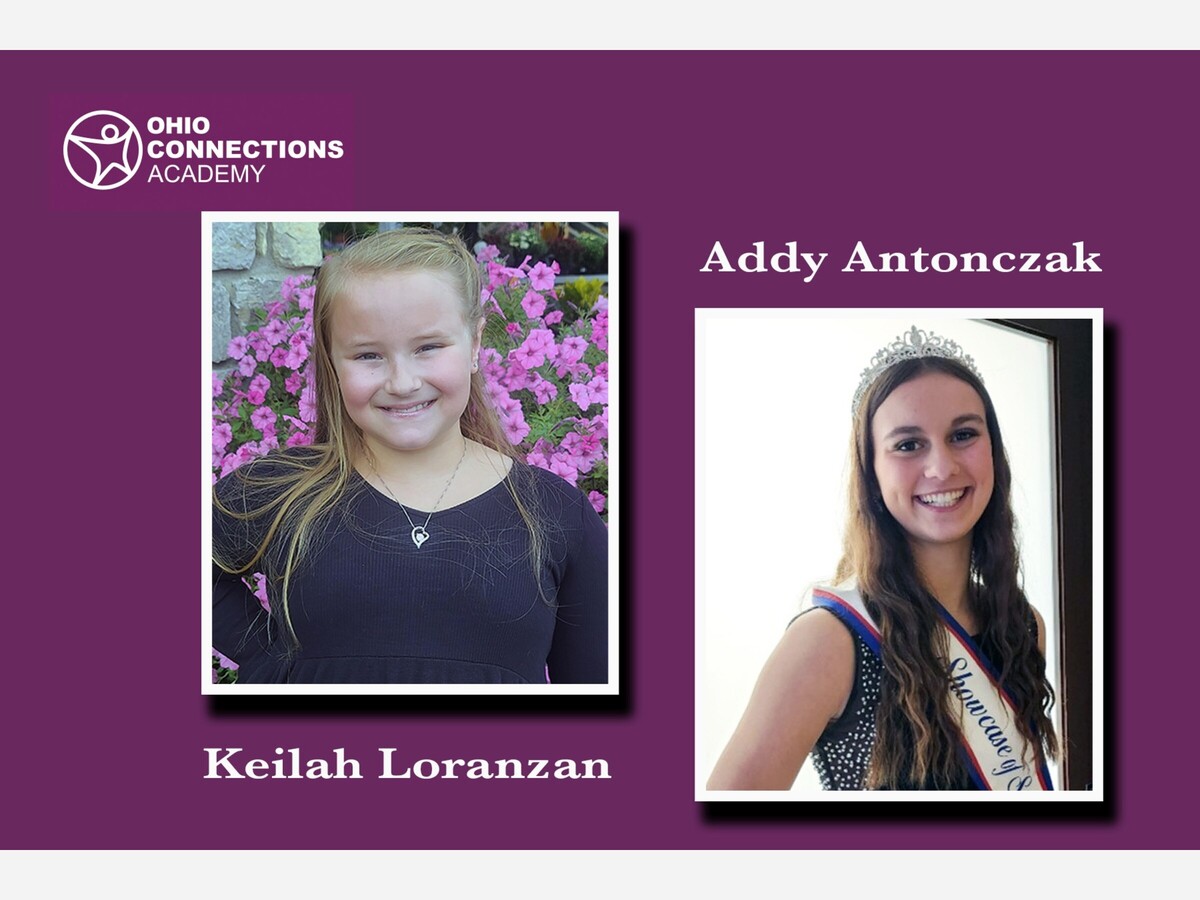 COLUMBUS, OH -- Keilah Loranzan of Milford and Addy Antonczak of Loveland were among the three Ohio Connections Academy (OCA) students to receive recognition from the virtual public charter school for their volunteer service and commitment to making difference in their community. Both were presented with the Ohio Connections Academy's Community Service Recognition Award for helping those in need in there community.
Keilah Loranzan — 5th Grader
Keilah frequently volunteers at her church welcoming new families to the Sunday services. She also helped create a worship video for children and worked with her mother and a group of women from the church provide essential items for low-income mothers in the community. She also helped deliver stuffed animals to low-income children at a local school before Christmas. 
"I think letting people know they are loved, and they are important has a lasting impact," Keith said. "If you have ever heard of bucket fillers, it filled my bucket. It made me just as happy to serve others as it probably made those we served. I love to see people happy and smile." 
Addy Antonczak —7th Grader
Addy often helps with the "Big Sis Little Sis" program at her dance studio where she mentors three kids and helps to build their confidence as they prepare for competitions. She also assists her coaches during recitals by making sure all the kids are where they need to be. 
Addy has also helped pick up garbage in parking lots and roadways in her community and in 2022 she led an aluminum recycling drive to help the environment. 
"Volunteering has helped me become a better person, and whenever I have a chance, I want to help make our community a better place," she said. "In the future I want to be able to volunteer at an animal shelter in addition to the things I am doing now." 
Ohio Connections Academy initiated the award this year to recognize students in elementary, middle and high school grades who are making significant contributions to their community through their time, actions, talents and dedication. 
"The faculty, staff and members of the board at Ohio Connections Academy are so proud of these students and the time and effort they have given to make a positive impact on their communities," Marie Hanna, OCA Superintendent said. "Each of the students have demonstrated extraordinary leadership and a commitment to making our world a better place – they truly deserve this recognition." 
Enrollment for Ohio Connections Academy for the 2023-2024 school year is currently open and the school is hosting online information sessions for families interested in learning more about virtual education. For more information about Ohio Connections Academy visit www.OhioConnectionsAcademy.com or call 1-(800) 382-6010. 
More News from Loveland