Honoring Those Who Have Served
Image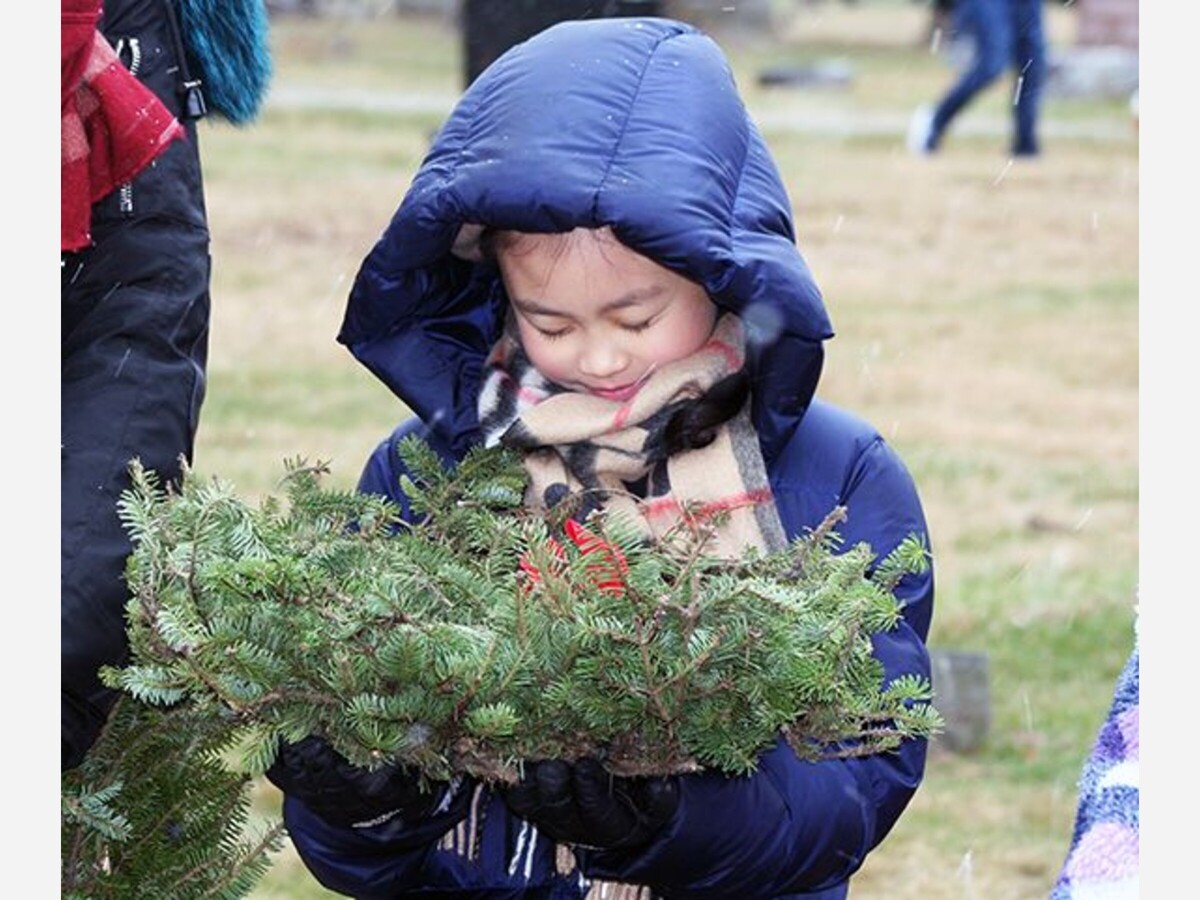 MAINEVILLE, OH -- Despite the cold temperatures  the Civil Air Patrol and Hamilton Township volunteers worked hard to ensure that all veterans laid to rest at the Maineville, Murdock, and Hopkinsville Cemeteries were remembered last Saturday as part of National Wreaths Across America Day.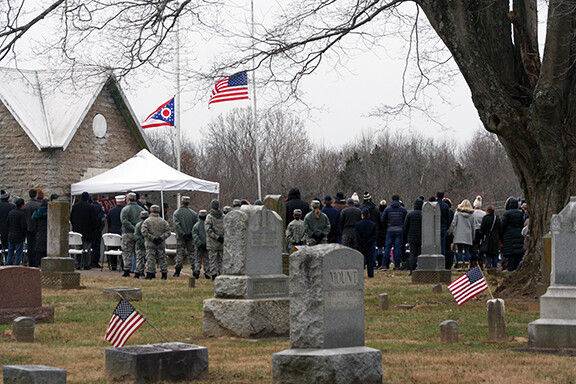 The event, which takes place annually on the third Saturday in December, has grown from its beginnings in Arlington National Cemetery to include cemeteries across the country. Last year, ceremonies were held across the country at more than 3,100 participating locations, placing 2.4
million wreaths for interred veterans.
People who participated in this year's ceremony were:
Marsha Giehls, President of the Joe Barr American Legion Auxiliary Unit 194 in Mason, Ohio
Brandon Voris, Hamilton Township
Jacob Spears, Hamilton Township
Troy Thompson, Civil Air Patrol Senior Member
Alex Stephens, Hamilton Township
Ayden Courtney, Hamilton Township
Private First Class Sophia Cerjan, Civil Air Patrol Cadet
Chaplain David Poland, Civil Air Patrol Senior Member
Dan Berkebile, Hamilton Township Fire Rescue, Assistant Fire Chief
Hamilton Township Trustee's, Darryl Cordrey, Joseph Rozzi, and Mark Sousa
Other participants: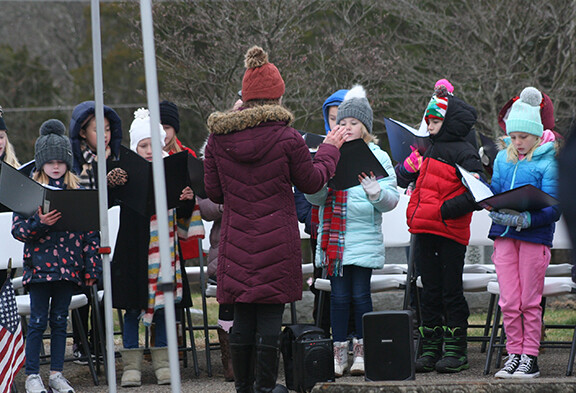 Music by the Cincinnati Hills Christian Academy Melody Makers (3rd grade singers), Emaline Allen (fine arts music teacher),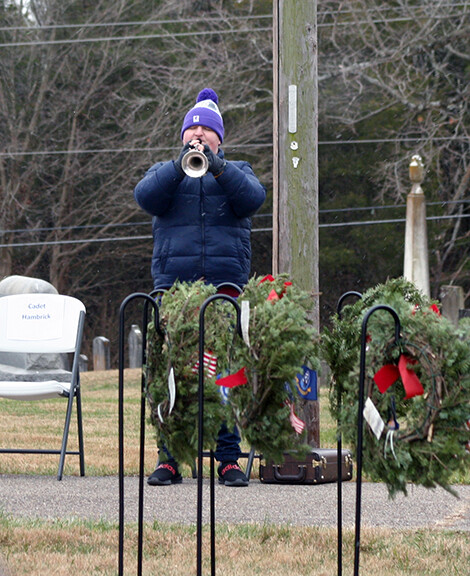 Abe Nicholas (buglar), and Cadet Hambrick, CAP and Urvi Garg (violinists)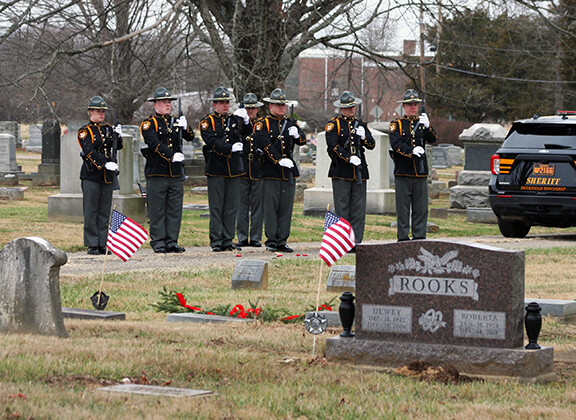 Warren County Sheriff's Department Honor Guard (21 gun salute).
After the ceremony, attendees were invited to place wreaths upon the graves marked with American Flags and to say the deceased person's name out loud to remember them and thank them for their service.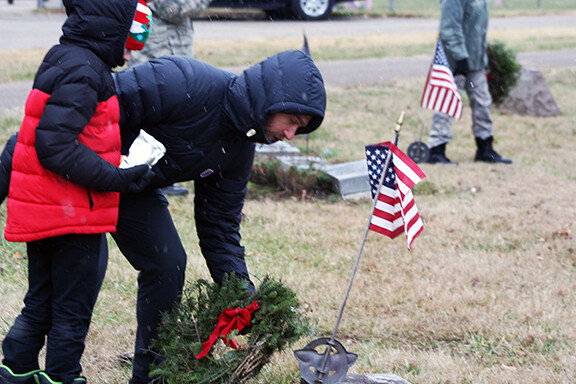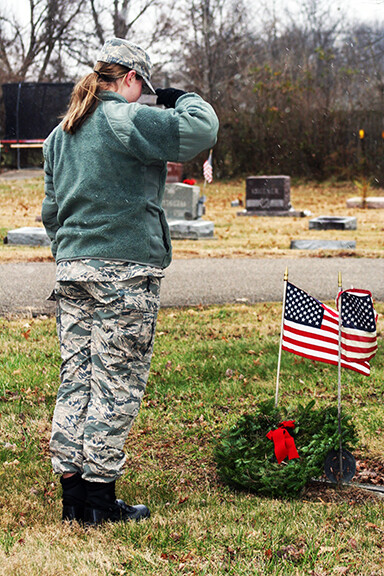 About Civil Air Patrol: Established in 1941, Civil Air Patrol is the official auxiliary of the U.S. Air Force and as such is a member of its Total Force. In its auxiliary role, CAP operates a fleet of 555 single-engine aircraft and 2,250 small Unmanned Aircraft Systems (sUAS) and performs about 90% of all search and rescue operations within the contiguous United States as tasked by the Air Force Rescue Coordination Center (AFRCC). Often using innovative cellphone forensics and radar analysis software, CAP was credited by the AFRCC with saving 108 lives last year. CAP's 58,000 members also perform homeland security, disaster relief and drug interdiction missions at the request of federal, state, and local agencies.
As a nonprofit organization, CAP plays a leading role in aerospace education using national academic standards-based STEM (science, technology, engineering and math) education resources. Members also serve as mentors to over 24,000 young people participating in CAP's Cadet Programs. Located in Maineville, Lt Col Jerome P. Ashman Composite Squadron provides programs for both cadets and senior (adult) members. Cadets participate in leadership, aerospace education, fitness through calisthenics and team building games, and character forums.