Local Investors Use Their Skills to Fill a Niche Market
Image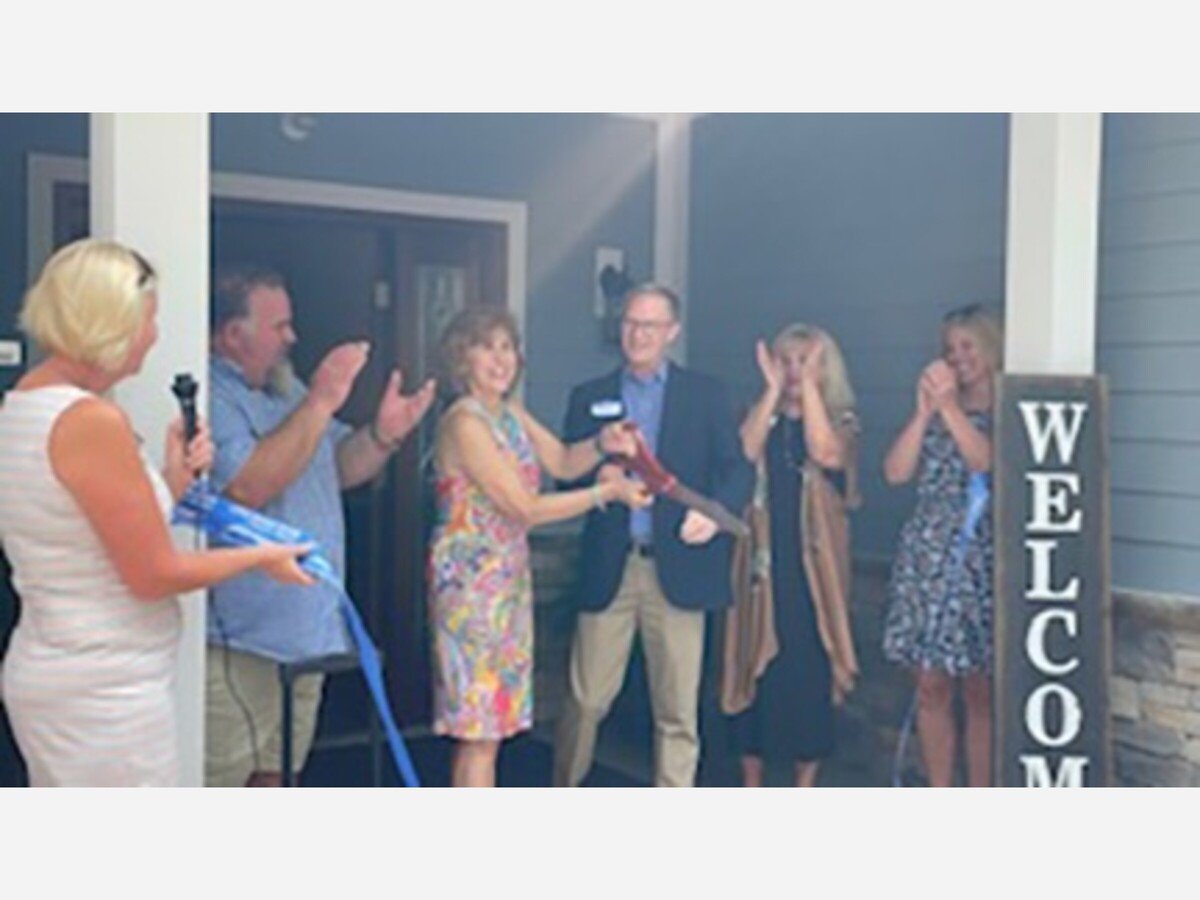 Submitted by Deborah Collins, the PR volunteer for REIAGC, a local non-profit trade organization based on educating and supporting real estate investors.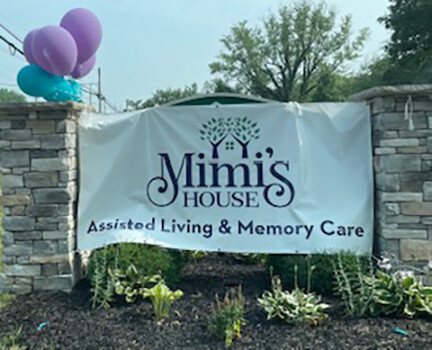 MAINEVILLE, OH- The skies were hazy and the humidity cranked up, but Janet Davies, her husband Mark Hutton and their staff were all smiles as Cee Cee Collins of the Little Miami River Chamber Alliance handed over the big scissors for the ribbon cutting Wednesday afternoon. Janet and Mark were opening their second Mimi's House location, a Residential Assisted Living home.
Janet had been a speech pathologist for 30 years and Mark a mechanical engineer. Recently, they have been active real estate investors. However, in 2018, a personal need had them combining their experiences and developing a business to fill a much-needed niche in the senior-care market; Residential Assisted Living.
Janet tells the story of looking at "big box" facilities for her aging mom, a story that resonates with many families these days. "Convincing her to leave home and relinquish some independence was difficult, and it was made more challenging by the lack of suitable facilities we were able to offer her," Janet explained.
Mark and Janet felt they could make a difference in this area. Through their active membership in the Real Estate Investors Association of Greater Cincinnati (REIAGC), they learned about the small home assisted living model from the Residential Assisted Living Academy. They opened their first Mimi's House Assisted Living and Memory Care home in Loveland in 2019. 
Named in honor of Janet's mom, the house was originally a 5 bedroom, 2 bath ranch in a quiet subdivision. Using their real estate knowledge and support from the REIAGC, they were able to convert it to an 8 bedroom, 7 bath home that now serves 8 residents with full time care.
After such success, Mark and Janet decided to look for a second location but ran into significant zoning obstacles. Their answer, we'll build! 
Their second facility was built and Mimi's House in Maineville opened Wednesday (June 28). Mark commented it should be 75% full by the end of July.
"There is obviously a need for a different style of assisted living, and we provide that" said Donna Slone-Gumbert, the Director of Marketing and Admissions for Mimi's House.
So what is it that makes Mimi's House different? 
For starters, it's a house, not a building, not a facility, but a house. —a custom built, moderately sized ranch house. 
Instead of a cafeteria, residents eat their meals at a dining room table. Instead of an activities room, there is a living room with a fireplace, tv and couches. There's a foyer, a back patio and kitchen cupboards full of snacks. While it's large and accommodating, it's not commercial or industrial. 
If a resident feels like helping in the kitchen, they are welcome to it. Or, if they are in the mood for their homemade pot pie, the staff is happy to accommodate resident's favorite food requests. 
Janet and Mark's goal is to keep the feel of "home living" while providing the assistance needed for our loved ones. The staff and residents become family and this type of relationship helps the spirit and health of the residents.
There is no doubt that the need for small, assisted living homes will remain high for years to come, which is why Mark and Janet have permits in the approval process to build another home right next door within the year to care for even more seniors. 
Mimi's House mission is to do more to care for seniors by providing superior, individualized care in a safe, comfortable, and loving home. For more information contact Donna Sloan-Gumbert at 513-443-1400 or visit mimishouseral.com by clicking here 
More News from Maineville