Warm 98.5 To Host "American Idol" Watch Party to Cheer On Mason Native Michael Williams
Image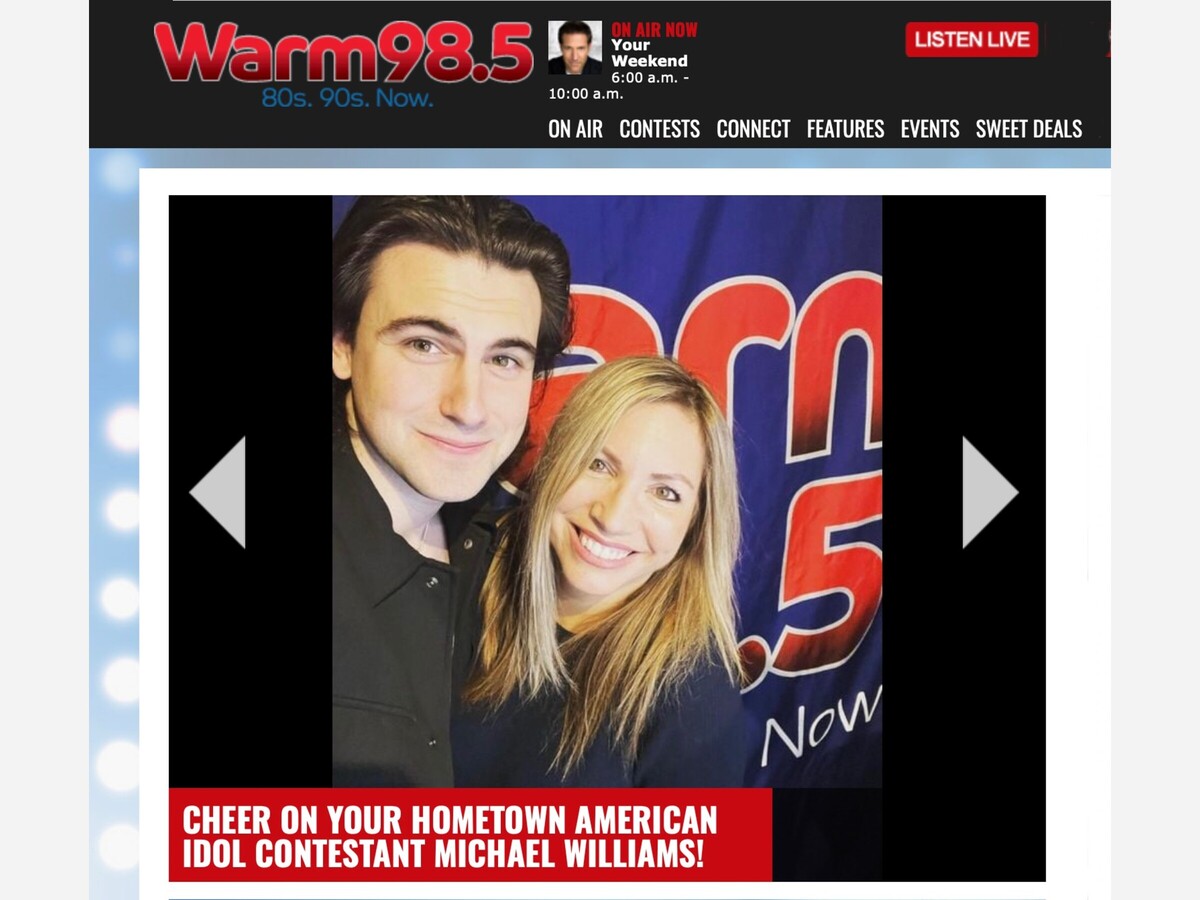 MASON, OH --  Deerfield Township Native Michael Williams starts his competition this Sunday on Season 21 of American Idol. To Celebrate and cheer on the Warren County native,Cumulus Media's Warm 98.5 in Cincinnati is hosting an American Idol Watch Party this Sunday, February 19th, at 7:30pm EST, at 16 Lots Brewing, 753 Reading Road, Mason, OH. 
Williams, who also competed on The Voice at only 18 years old back in 2020, he made it to the top 17 on that show. Recently Williams had tweeted a photo of himself in front of a huge IDOL sign with the message: "Hey i auditioned for @AmericanIdol."
American Idol Season 21 premieres this Sunday — February 19 at 8:00pm EST on ABC affiliate WCPO 9 On Your Side. (For Warren County Dayton rabbit-ear watchers, the ABC affiliate is WKEF: 22-1 or 45.)
Open to the public, join Warm 98.5's on-air team to cheer on our hometown celebrity , Michael Williams this Sunday February 19, 2023, starting at 7:30pm at 16 Lots Brewing where attendees can enter onsite to win free tickets to see Billy Idol in concert on May 6, 2023, at PNC Pavilion. 
FOR MORE INFORMATION: Visit https://www.warm98.com/
About Cumulus Media Cumulus Media (NASDAQ: CMLS): It is an audio-first media company delivering premium content to over a quarter billion people every month with quality local programming through 404 owned-and-operated radio stations across 85 markets; delivers nationally-syndicated sports, news, talk, and entertainment programming from iconic brands including the NFL, the NCAA, the Masters, CNN, the AP, the Academy of Country Music Awards, and many other world-class partners across more than 9,400 affiliated stations through Westwood One, the largest audio network in America; and inspires listeners through the Cumulus Podcast Network.
More News from Mason