Everyone, Meet Jameson the Great Dane
Image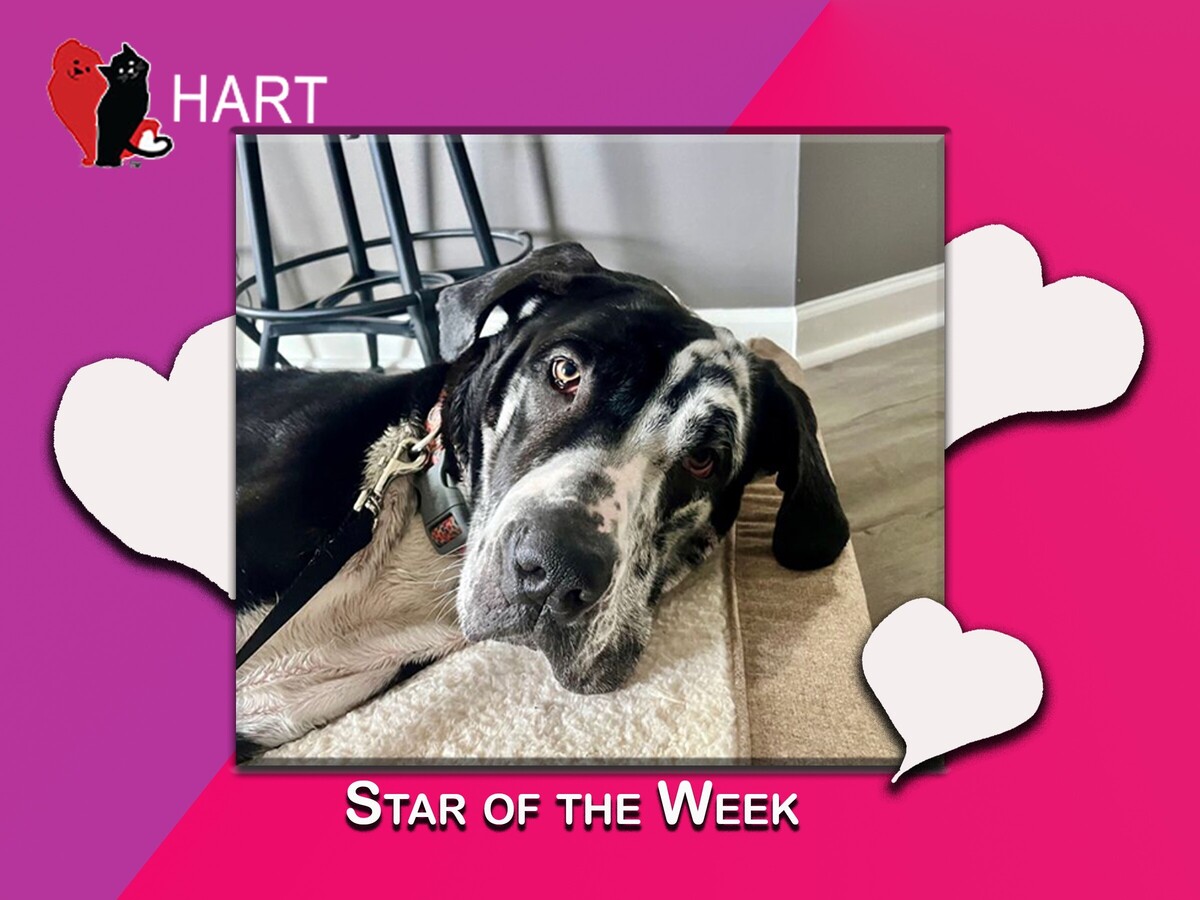 MASON, OH -- Everyone, meet Jameson the Great Dane! Jameson came to HART not long ago, making this the third home he's lived in at just 2-years-old. 
While he can't tell us exactly what his life was like before coming to his HART foster family, he's been trying to show what things he does and doesn't like. Sometimes he barks or growls, and sometimes he finds the tiniest spot he can squeeze into - but mostly, he wants to be on the couch getting lots of pets and attention.
Jameson is becoming less afraid when first meeting new people, but he hasn't found a dog he wants to be friends with yet, so we're recommending he be the only dog in the household.
Jameson sleeps well in his crate, is potty-trained, and is learning and working on basic commands. His foster mom tells us how much he's improved in just the time he's been with them!  
Jameson hopes you'll visit the HART website, fill out an application, and come meet him - he just asks that you bring him lots of treats!
If you're interested in meeting Jameson, or any of the available HART pets, please visit www.rescueahart.org to fill out an adoption application.
WarrenCountyPost.com is working with HART (Homeless Animal Rescue Team) in helping them with their mission, which is:

Helping them rescue homeless animals,

Saving them from euthanization, abandonment, and abuse

Placing them in forever homes.
All HART pets are fully-vetted (spayed/neutered, up-to-date on all vaccines, micro-chipped, and on heart worm and/or flea and tick preventative) at time of adoption. To help HART perform its mission, WarrenCountyPost.com will be "Spotlighting" an animal that needs a Forever Home on a weekly basis. To learn more about HART visit their website here.