Warren County Resident No Longer Need To Leave The County To Go To A Texas Roadhouse
Image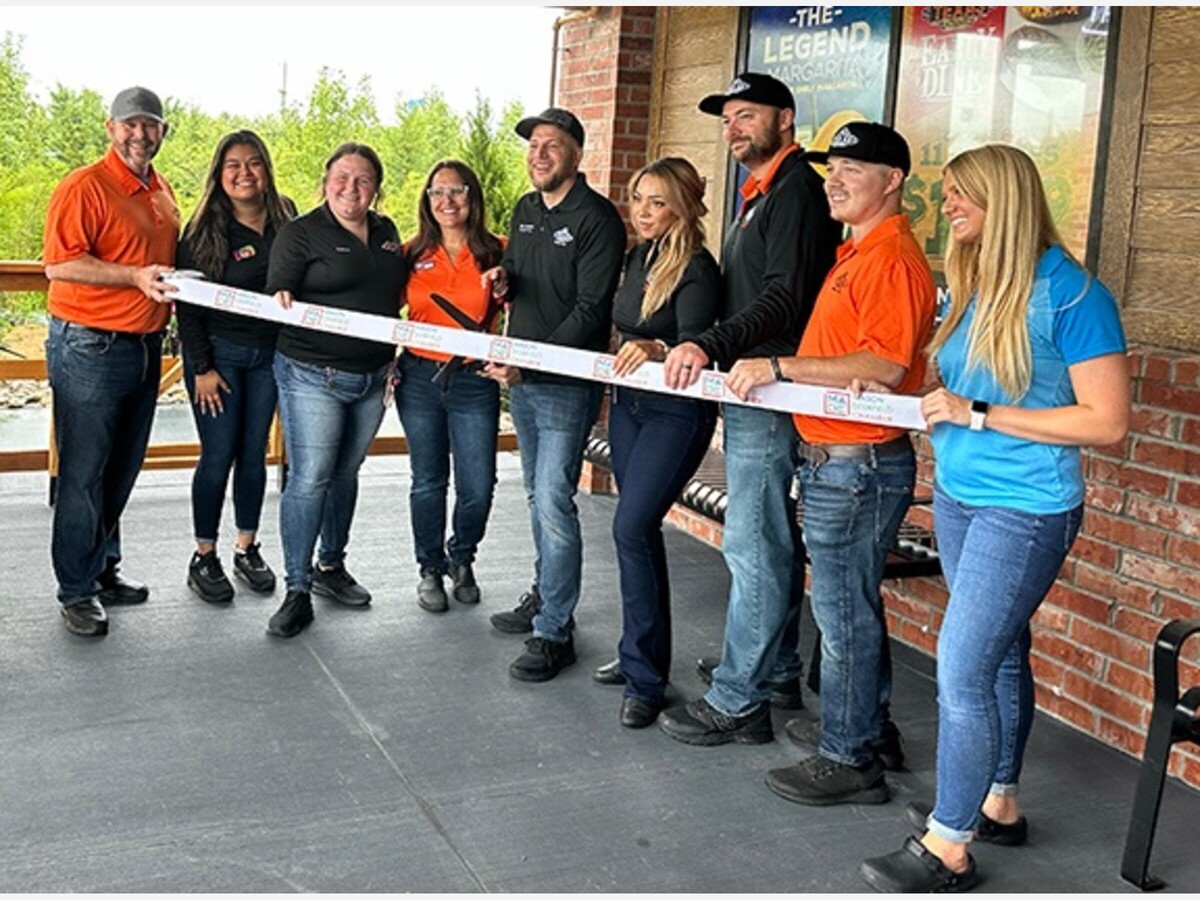 MASON, OH -- Warren County now has its own Texas Roadhouse Steak House... located in Mason on Water Park Drive, close to the I-71 and St. Rt 741 interchange. The new store had its grand opening Monday, August 14 with an official ribbon cutting hosted by the Mason Deerfield Chamber (MADE). 
Prior to the ribbon cutting, guest were given a tour of the facility including its kitchen. In the waiting area, known as the corral, the walls are decorated with a sports jersey and football helmet from each of the four school districts that help make up the Mason area: Mason City Schools, Kings Local, Little Miami Local and Lebanon City Schools. Also, in the corral is a large painting that portrays the animals at the Cincinnati Zoo.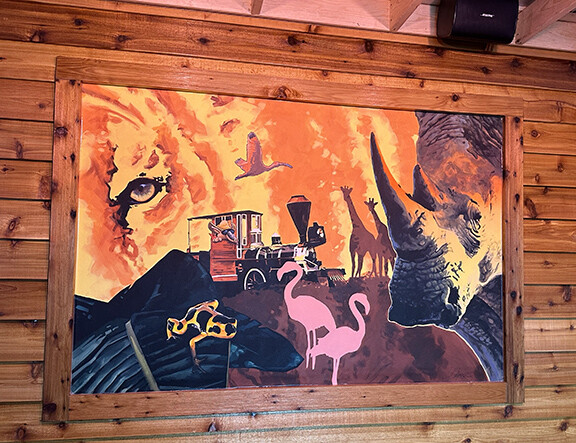 "This is an exciting time for our community, and we are thrilled to be a part of this. It's just amazing to me... all the people it takes to make a restaurant experience...and to make this happen everyday," said Angie Smith, Director of Membership and Marketing for MADE. "And, thank you for investing in our community through community partnerships."
Priot to the ribbon being cut, MADE's Member Engagement Manager Lisa Thamann presented Texas Roadhouse Managing Partner Mike Woellert with a certificate from the chamber welcoming him and his staff to the community.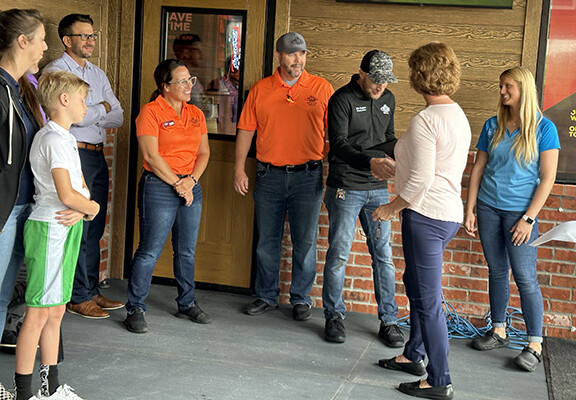 After the ribbon cutting, the guest were treated with some of the roadhouse's famous dishes... one being the warm rolls with the special cinnamon butter. 
Sara Holben, Regional Marketing Director, noted that she is trying to inform guests even though Texas Roadhouse does not take reservations it does have an phone app that can be downloaded that allows you to put you name on the waiting list prior to coming into the restaurant. For Texas Roadhouse Google App click here OR for Apple Roadhouse App click here. 
Store Hours
Monday through Thurday from 3:00 –10:00 PM (Dinner Only)
Friday and Saturday from 11:00 AM – 11:00 PM (Lunch and Dinner) 
Sunday from 11:00 AM – 10:00 PM (Lunch and Dinner)
Texas Roadhouse is located at 2689 Water Park Drive.
More News from Mason