Warren County Theatre Project to Bring The Nutcracker to Middletown's Windamere
Image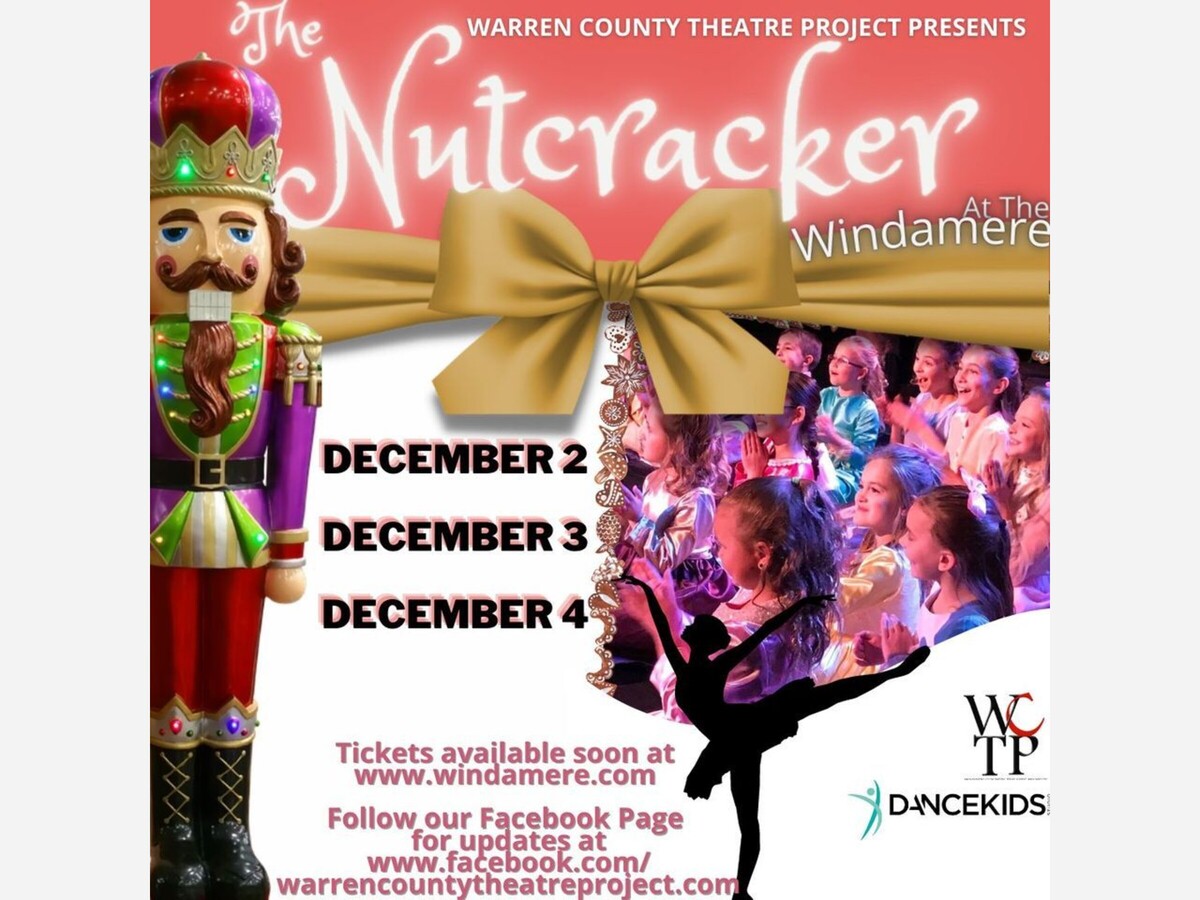 WARREN COUNTY, OH -- Warren
County Theatre Project is bringing the classic story of Clara and her nutcracker to Middletown's historic Windamere this holiday season.
Professional dancers and young students will take the stage to share the story that the world has come to associate with the holiday season on:
"The
Nutcracker has a very traditional story that everyone knows and
loves, but has issues as we progress into the world of cultural
sensitivity," explained Trevor Downey, the Artistic Director
of Warren County Theatre Project and Dancekids Studio.
Downey explained that Act
II usually contains sections of dance representing different
countries (Russia, Japan, Germany, etc.) so without really knowing
the background of these traditional dances and origins of the
movement, the Act was modernized or themed by each section being different types of candy.
In
WCTP's production of the Nutcracker, local businesses like Annie's
Gourmet Popcorn, Golden Turtle Chocolate Factory, and Carli's
Cookies have been incorporated in the Act.
"It's
another way to involve the community and help other local
businesses," Downey added.
"Our
mission has always been to create more performance opportunities for
young performers in a more unconventional and original way. Using
historical site-specific venues as the backdrop for our shows offers
a new exciting element to the way audiences see a ballet or
theatrical production," Downey said.
Downey,
who grew up in Lebanon spent 15 years as a professional dancer in New
York City and Los Angeles with credits like the 25th Anniversary
International Tour of CATS, the Radio City Christmas Spectacular in
New York, West Side Story, Disneyland, DisneyWorld, Norwegian Cruise
Line, a Show Supervisor and Choreographer for RWS Entertainment Group
in NYC with Holland America Cruise Lines, and more.
To learn more on how to obtain tickets and support the Arts visit here.
Cast Photo Gallery (Photos Courtesy of Joanna Allen):