NF Network Rallies Community for Inaugural #NFStrong Cornhole Tournament
Image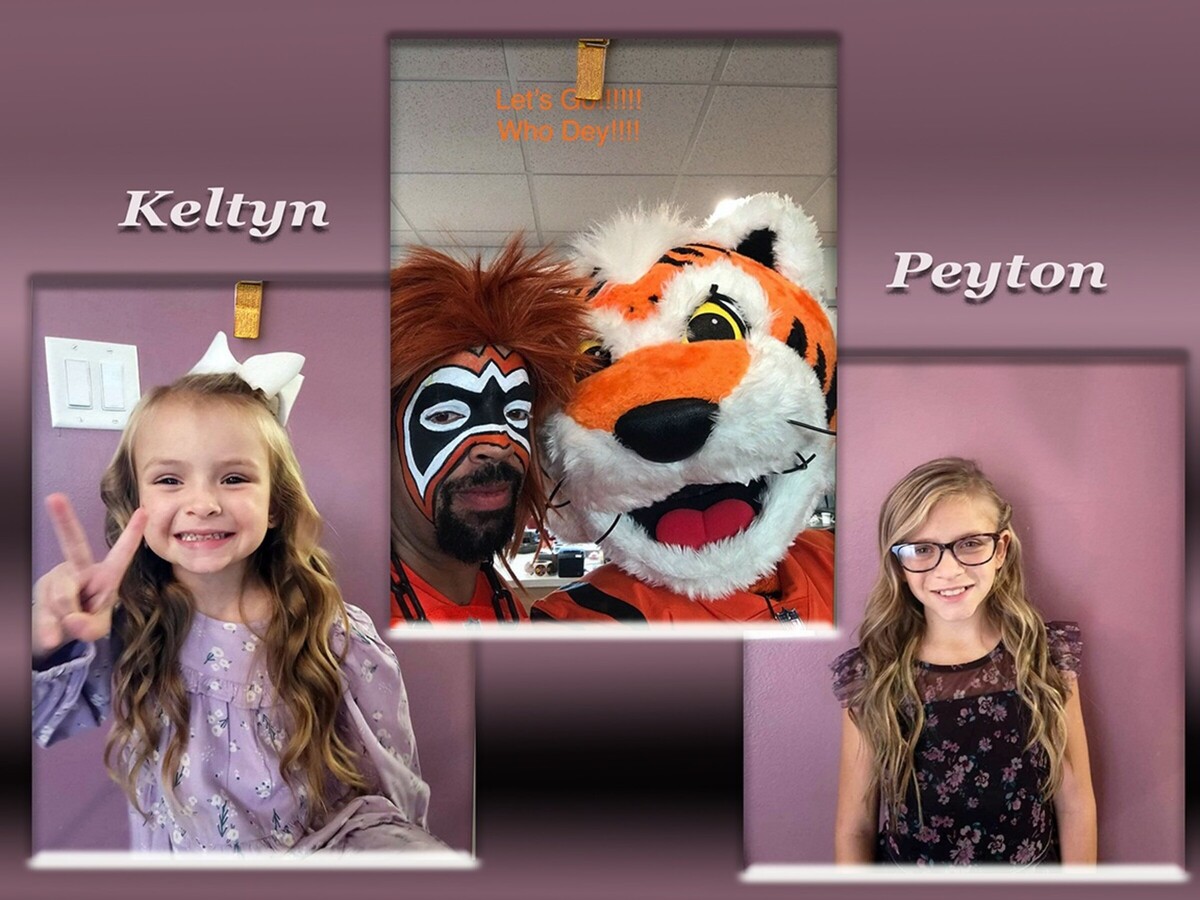 MORROW, OH -- For the past thirty-five years, the Neurofibromatosis (NF) Network has brought together individuals from all over the country to support and celebrate the neurofibromatosis community. This year is no different.
#NFStrong is excited to present the first ever #NFStrong Cornhole Tournament in Morrow, Ohio, Saturday, August 19 at The Morrow Arts Center. "At this family-friendly event, you can expect raffle tickets, food trucks, live music, and fierce competition," noted  Debbie Rinella, Marketing and Event Coordinator.
The event is sure to be a great time as it will be led by Kory Moreland, a fun local personality and die-hard "Bengal Warrior". Kory was inspired by sisters Peyton and Keltyn who have neurofibromatosis.
According to Rinella,  "Peyton is eleven years old, a competitive cheerleader, and an all-around sweet and caring girl. Keltyn is just five years old and in her second year of preschool, and while feisty and sassy, she will charm you with her sweet and funny side."
Neurofibromatosis is a rare genetic disorder that causes tumor growth on nerve endings throughout the body. Neurofibromatosis, or NF, affects one in every 2,500 births and shows no bias against age, race, or gender. Currently, there is no cure for NF and very minimal treatments, so part of #NFStrong's mission is to continue, not only advocating and searching for a cure, but also building community by raising awareness and spreading hope, explained Rinella.
#NFStrong events take place in communities nationwide. These inspiring events create strong bonds that build a supportive NF community. The goal of these strong communities is to rally together and become one great voice in finding effective treatments and an eventual cure for NF. These events are a great way to involve family and friends, meet others who are affected by NF, and raise awareness of this disorder as we continue to research for a cure.
"We hope you will join us in what is sure to be an exciting day full of fun, support, and love," added Rinella. 
Individuals and teams can begin registering today at www.nfnetwork.org. Sign up as a team for$50 or  as an individual for $25 and be matched up. Or, on Saturday August 19 at The Morrow Arts Center at 10 Miranda St. Morrow, OH 45152, registration will open at 10 am with bags flying at 11 am. For more information visit www.nfnetwork.org
The NF Network is a non-profit 501(c)(3) organization and was founded in 1988 by a group of people who were in some way affected by neurofibromatosis. We are the leading national organization advocating for federal funding for NF research and building and supporting NF communities. The NF Network's goal is to eradicate the health issues, pain, isolation, and uncertainty that the diagnosis of NF inflicts. The NF Network provides opportunities for local NF organizations to share experiences. The network is a dynamic and growing open space for shared resources, the development of new tools, and the creation of innovative programs. It brings together groups from around the country to speak as one voice on national issues.
More News from Morrow