Proclamation in Observance of Constitution Week will be Presented at Springboro Council Meeting Sept. 1st
Image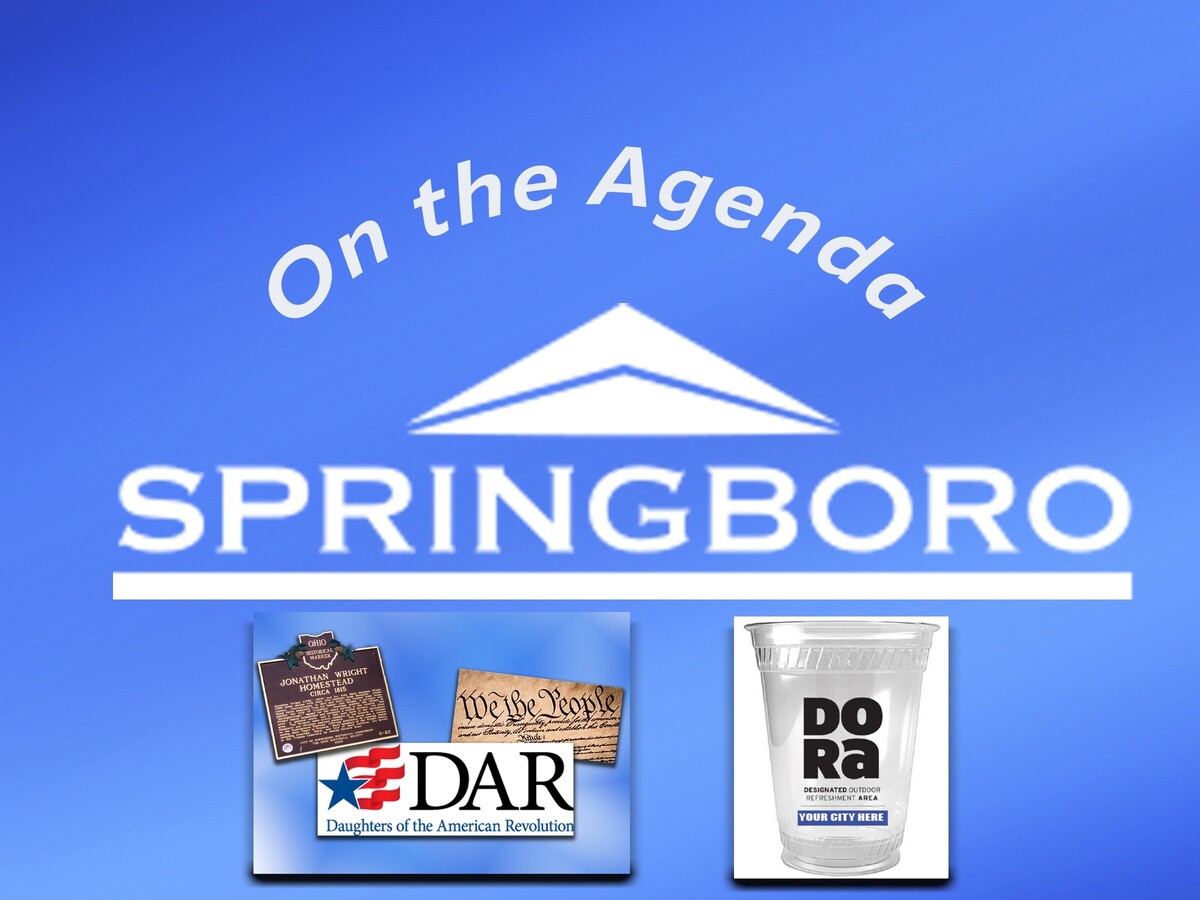 SPRINGBORO, OH -- The Jonathan Wright Chapter of Daughters of the American Revolution will be presenting a proclamation in observance of Constitution Week at the Springboro Council meeting on September 1st.
Constitution Week begins September 17 and ends September 23 of each year.
It was started back in 1956 when Congress called for the President to proclaim a week as "Constitution Week." The seven day period always begins on September 17, which back in 1952, the US Congress selected as "Citizenship Day."It, then, ends six days later on September 23.
Also during the regular scheduled meeting, there will be a second reading for an ordinance expanding DORA — designated outdoor refreshment area. The reading includes additional property within the municipal corporation and establishes requirement to ensure public health and safety with in the designated area.
The regular council meeting is scheduled to begin right after the public hearing that starts at 7 PM. (The public hearing will be limited to 30 minutes or less in accordance with the City's Planning and Zoning Code.)
Council meetings are in council chambers located in the Springboro Municipal Building at 320 W. Central Ave. For more information visit the city's website or call 937.748.4343.