Who's Playing Out: Hall Around Town Dec., 22, 2022
Image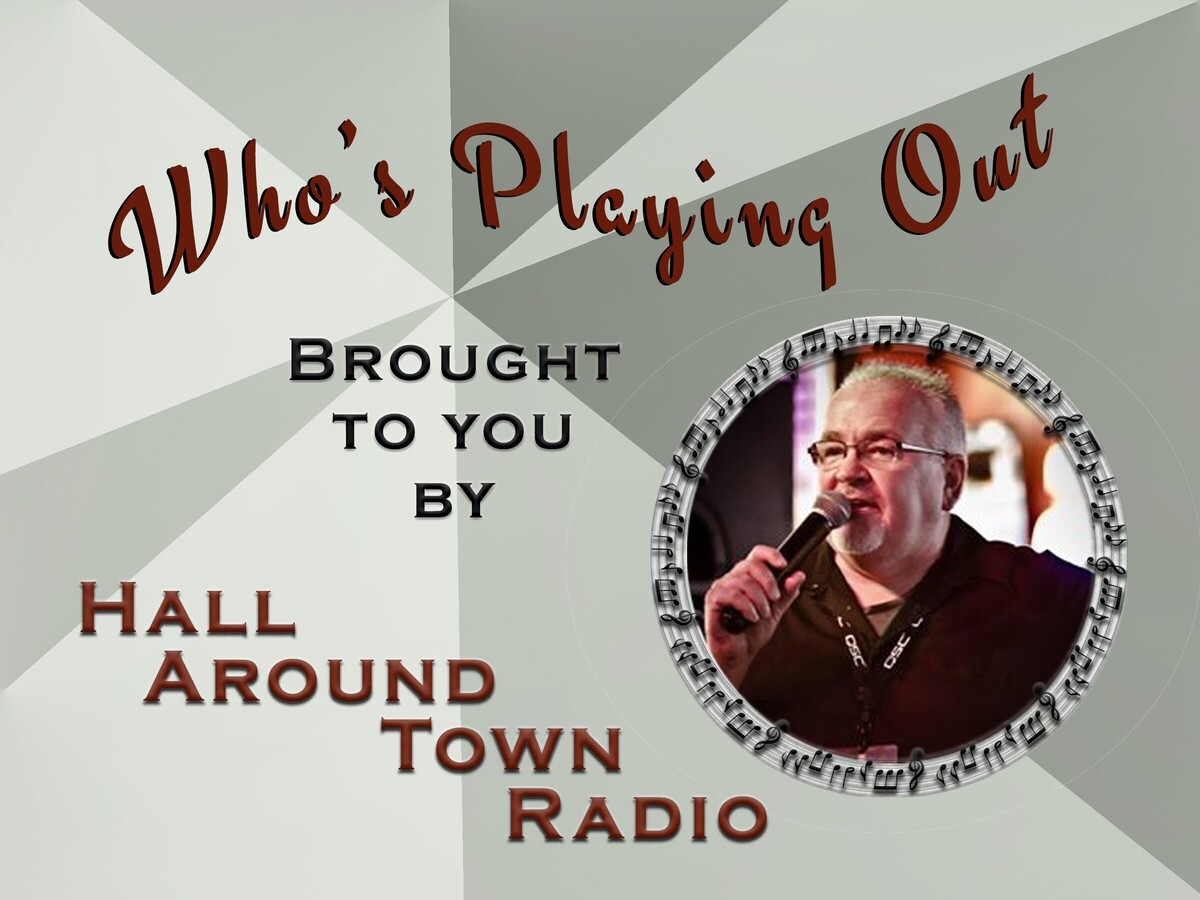 Brought to you by Scott Hall from "Hall Around Town Radio"
A little live music can turn an ordinary day into a memorable experience. The area's top musicians take center stage at some of the tri-states best restaurants and nightspots, bringing live music to our region nearly every night of the week. Make your first stop here weekly to find out "Who's Playing Out" at one of our live local music venues.
Bands and solos brought to you by our friends at Froggy's in Monroe, Ohio and Hall Around Town Radio (follow on Facebook)
Froggy's in Monroe – Sponsor of our Thursday LIVE show on Facebook
Friday at 9pm The Angela Combs band
Saturday from 7-11p Nashville recording artist, Ryan Mundy, with his single 'Truck Thang,' show titled "A New Country Christmas"... tickets $10 for meet & greet
Sunday Christmas Day open 2pm- midnight . After the Party acoustic 4p-8p
Tuesday - 7pm Music Trivia Bingo
Tuesday at 7:30 Queen of Hearts Drawing
Wednesday - Karaoke 7p-11p with Dj Songz
---
Mr. Boro's Tavern Springboro 
Thursday – Ashley Martin & Denny Cottle 6 to 9pm FLOC Toy Drive
Friday –– Stoney Doperella 8 to 11pm
Saturday and Sunday Closed for Christmas
Tuesday – "Quiztastic" Q&A Trivia with Scott at 7pm
Wednesday – Queen of Hearts Drawing. 8pm over 24K
---
The Belle & The Bear (Montgomery)
Thursday "The Award Winning Jam" 7:30ish with CFG and Family plus Tim Barnhorst and its Rick Dews Birthday
Friday – Strange Love Final Show at 8:30 pm
Saturday - Christmas Eve with JC at 8pm PM
Monday Game Night - 6pm
Tuesday – Jamie Combs Acoustic Jam 7pm
Wednesday – Karaoke 7pm
---
Crooked Handle Brewing Co.
Thursday – Cory Breath - 7pm Cancelled
---
Pohlman Lanes & Scott's Bar & Grill (Hamilton Ohio)
Family Entertainment Complex 954 Pyramid Hill Blvd., Hamilton Ohio.                                                    No Live Music this week … Check out their page for hours of operation
---
Sorg Opera House
Thursday - Blue Christmas 22 7pm CANCELLED
Future show tickets available at Cincyticket.com visit SORG page for more info
---
Soft Rock Café
Karaoke – Thursday- 7:30 pm - Friday 8:30pm - Saturday 8:30 pm.
---
Lebanon Grand Opry House
TBA - Future Show Reservations by calling 513-850-1770
---
Little River Bar and Grill (Oregonia)
Thursday –– DJ Songz Karaoke Party at 7pm
Friday – TBA at 7pm
Saturday and Sunday – Closed
---
The Blue Note Harrison
No shows this Weekend – Future show tickets available at Cincyticket.com
---
Hidden Gem Music Club
Friday "Discomas" Subterranean wsg/ Aaron Armstrong (2 sets) The Gillespie Express ... Doors at 8pm $15 Cover OR $10 with donation (SEE LIST BELOW) All Ages show!
Tuesday – Open Mic Night 8PM
---
Lori's Roadhouse
Thursday – Football and Wings
Friday – Alexis Gomez at 8pm
Saturday – Closed
Tuesday – Line Dancing 7pm
Wednesday – Boozy Bingo and Karaoke at 6pm
Miami Valley Gaming
Friday – Naked Karate Girls 9pm Center Bar
Saturday – No Music – Open for Christmas Eve
---
Rex Patrick and the Country Legends Show in Germantown
Saturday – No show this week – Future Events - Reserve your table now 513-594-1282
---
Brick Tap Tavern
Thursday – Open Mic with Scott Houchens 8:30
Friday – Comstock Lode at 8:30pm
Saturday – No Music
---
Scott Hall – Hall Around Town Radio
Tuesday "Qiztastic" Between the Holiday Trivia at Mr. Boros Tavern 7pm
Live Monday to Thursday on Hall Around Town Radio
---
Scotty Long / DJ Songz
Wednesdays Froggys Monroe, OH 7pm-11am Karaoke Xperience
Thursdays at Little River Bar and Grill 7pm
Bands, Solos, Duos and Events
Joe Cowels
Friday - Joe Cowels solo at Woolly's in Franklin, 9p-11p
Kevin Cooper
Thurs 730-1130pm: B&B Jam
GAMUT—
Friday at the Pirates Den on Werk Rd Western Hills 8:30-12
StrangeLove "and Friends"
Friday their VERY LAST SHOW at The Belle and The Bear at 8:30ish
Crowns Watts
Saturday at Latitudes Xmas Eve Eve Bash - 8:30pm
Acoustic Blue
Thursday at Par's Place 7pm CANCELED
Ben & Pete
Friday at Jayne's On Main Friday for their "Ugly Christmas Sweater Party" from 8 to 11 PM
Heath Bowling Music
Thursday Legends Hamilton, OH 6-10p CANCELED
Friday Audrey's Frogtown Tavern Cleves, OH 9-12a
Wednesday O'Leary's Centerville, OH 7-10p
Spungewurthy
Thursday at O'Learys Pub n Grub Centerville 8 to 11.
The Donna Kennedy Band
Friday Dec 23 Franklin Orioles 7-11
David Thornton
Thursday Jayne's On Main 6:30-9:30
Shane deMoss
Thursday 12/22 at Moe Harrigan's - Kettering, Oh 8:30 - 11:30
Benny Bodine
Thursday 12/22 The Liberty Inn 6:30-10:30 West Chester, OH. CANCELLED
Friday 12/23 Moe'S Harrigan's Tavern 8-11 Kettering, OH
Linus Tate Unplugged
Friday December 23 rd at Ertel Cellars Winery Batesville, IN 6-9PM CANCELLED
6 String Hustle
Thur 12/22 from 6-9:30 at Hebron Grille Hebron, KY
Fri 12/23 7-10 w/ Kevin McCoy at Putters Sports Grill Mainville, Ohio
If you would like to have your musical act featured on our weekly podcast or in Warren County Post contact us@Hall Around Town Radio on Facebook! For additional Band information follow our daily Facebook "Live at Five" program @Hall Around Town Radio