Celebrate National Lemonade Day with lemonade inspired cupcakes from Nestle
Image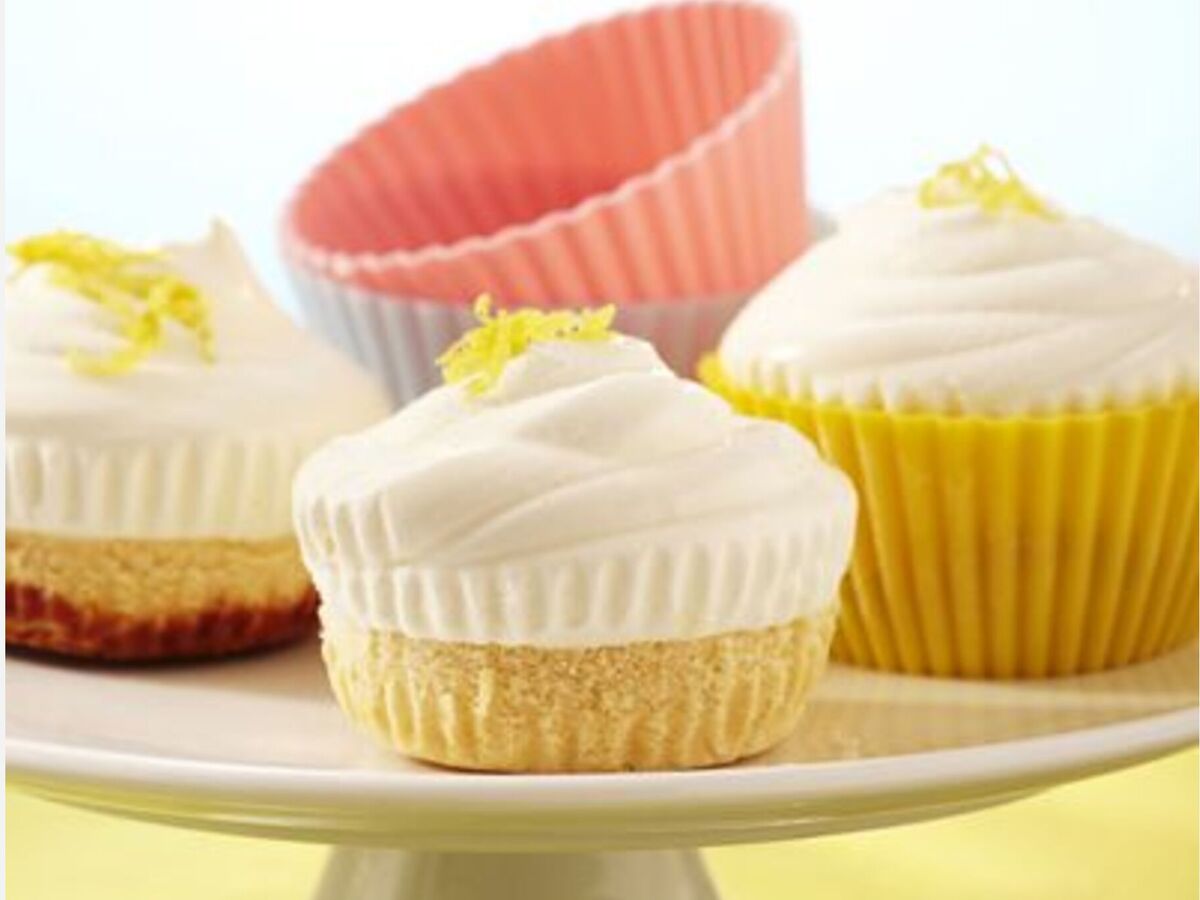 If you didn't already know, today (August 20th) is National Lemonade Day. This tempting recipe, provided by Nestle*, makes a delicious summer treat and the perfect way to enjoy this food holiday. These frozen lemonade cupcakes are individually-sized pound cakes that are dressed with a flavorful whipped topping and garnished with fresh lemon peel. Serve frozen for a refreshing anytime treat to stay cool.
Estimated Times
Preparation time: 20 minutes
Cooling Time: 5 hrs freezing
Servings: 18
Ingredients/Supplies
1 can (14 ounces) NESTLÉ LA LECHERA FAT FREE Sweetened Condensed Milk or NESTLÉ CARNATION Sweetened Condensed Milk
1 container (6 ounces) frozen lemonade or limeade concentrate (about 2/3 cup), partially thawed
1 tub (12 ounces) frozen light whipped topping, thawed
1 (10.75 ounces) frozen reduced fat or fat free pound cake
Grated lemon peel (optional)
Directions
PAPER-LINE 18 muffin cups.
CUT pound cake into 18 slices. Using 1 3/4 inch-round cookie cutter or appropriate size to fit into paper liners, cut slices into rounds (discard cake scraps or save for another use). Place cake rounds into paper liners.
COMBINE sweetened condensed milk and lemonade concentrate in large bowl; stir well. Stir a large spoonful of whipped topping into mixture. Fold in remaining whipped topping. Spoon evenly into liners. Freeze for 2 hours. Cover; freeze for several hours or overnight before serving. Garnish with lemon peel.
Nutritional Information
Calories: 170
Calories from Fat: 30
Total Fat: 3.5 g
Saturated Fat: 3 g
Cholesterol: 10 mg
Sodium: 65 mg
Carbohydrates: 31 g
Dietary Fiber: 0 g
Sugars: 27 g
Protein: 3 g
% Daily Value
Total Fat 3.5 g 5%
Saturated Fat 3 g 14%
Cholesterol 10 mg 4%
Sodium 65 mg 3%
Carbohydrates 31 g 10%
Dietary Fiber 0 g 0%
Sugars 27 g 0%
Protein 3 g 0%
Vitamin A 0%
Vitamin C 4%
Calcium 8%
Iron 0%
*Author Aimee Plesa was granted permission from Nestle to reprint this recipe and photo.
Aimee Plesa is currently the head chef at Hammel House Inn in Waynesville. She has also worked as the head chef at Ollie's Place, kitchen manager at Bargos Grill and Tap and The Whiskey Barrel (now The Barrel). She was sous chef at Ele Wine Bar and Bistro and Cobblestone Cafe.  Plesa has also owned and operated Thyme After Thyme Gourmet since 2007. She was a 2017 and 2018 Dayton Chef Showdown participant, 2018 and 2019 Dayton.com Best Chef nominee, 2019 Dayton.com Best Chocolates nominee and Dayton.com Daytonian of the Week March 25 2020.