Springboro Junior High Awarded Augmented Reality Sand Table By The Natural Gas & Oil Industry
Image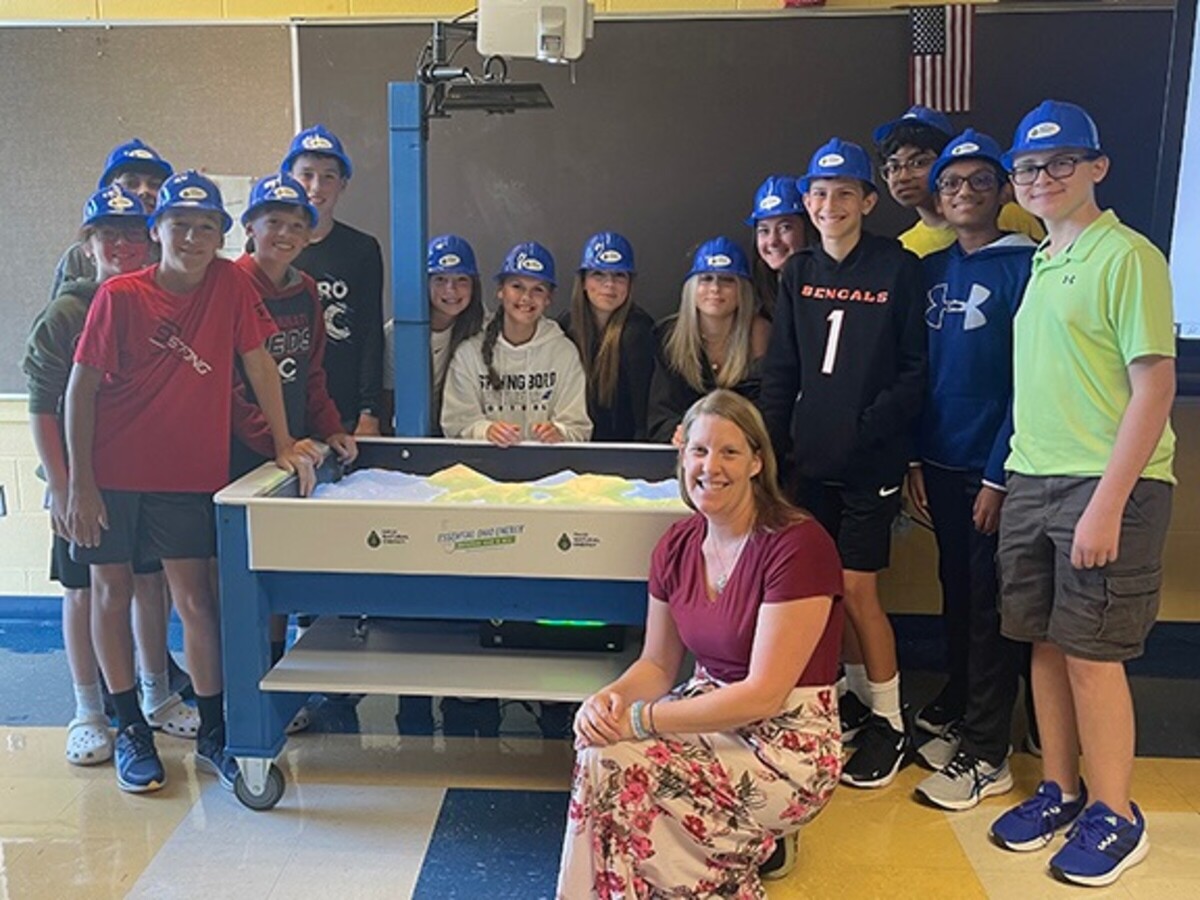 SPRINGBORO, OH --The Ohio Natural Energy institute is proud to award Springboro Junior High teacher Amanda Nothstine and her classroom a new augmented reality sand table. This technology display allows students to explore STEM skills while learning about energy, earth science, geology and topography in an interactive, fun way.
"Ohio natural energy institute has been a huge help in my classroom with providing a curriculum that engages my students with hands-on learning," said Nothstine, Project Lead the Way satellite teacher. "The sandbox has already sparked a ton of conversations about energy sources, topography, and coding in my classroom. I can't wait to work with my co-workers in the science department about how to incorporate this into their classrooms."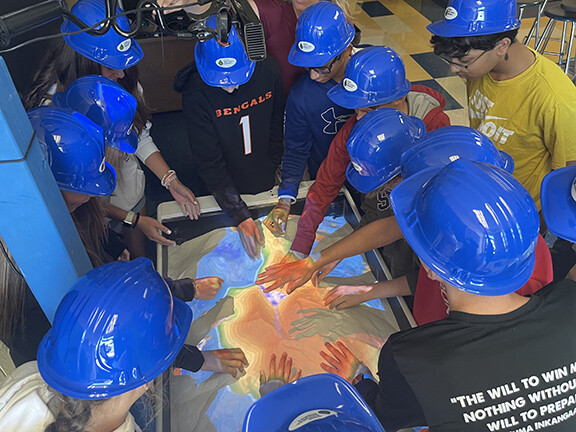 While applying for this sandbox, the Ohio Natural Energy Institute asks all applying teachers to write a short essay, create a lesson plan and schedule a classroom presentation. The Ohio Natural Energy Institute is incredibly impressed by Nothstine's clear passion for education and her students.
"Ohio's students are the future of our state, and we are honored to play a role in helping these kids have the tools they need to grow and learn," said Bruce Tague, Executive Director, Ohio Natural Energy Institute. "We are excited to see what these students learn through this sand table and with numerous opportunities in the natural gas and oil industry, we are looking forward to seeing how these students use the knowledge in the future."
About The Ohio Natural Energy Institute:
The Ohio Natural Energy Institute is an organization of professionals who educate people about the essential energy that makes life better, specifically focusing on natural gas and oil production. In the community and in classrooms, they provide trusted, factual information through teacher workshops, first responder training, guest speaker programs, and more. Engage with us via Facebook and follow us on Twitter, Instagram and LinkedIn.
More News from Springboro