Who's Playing Out Brought To You By Hall Around Town Radio
Image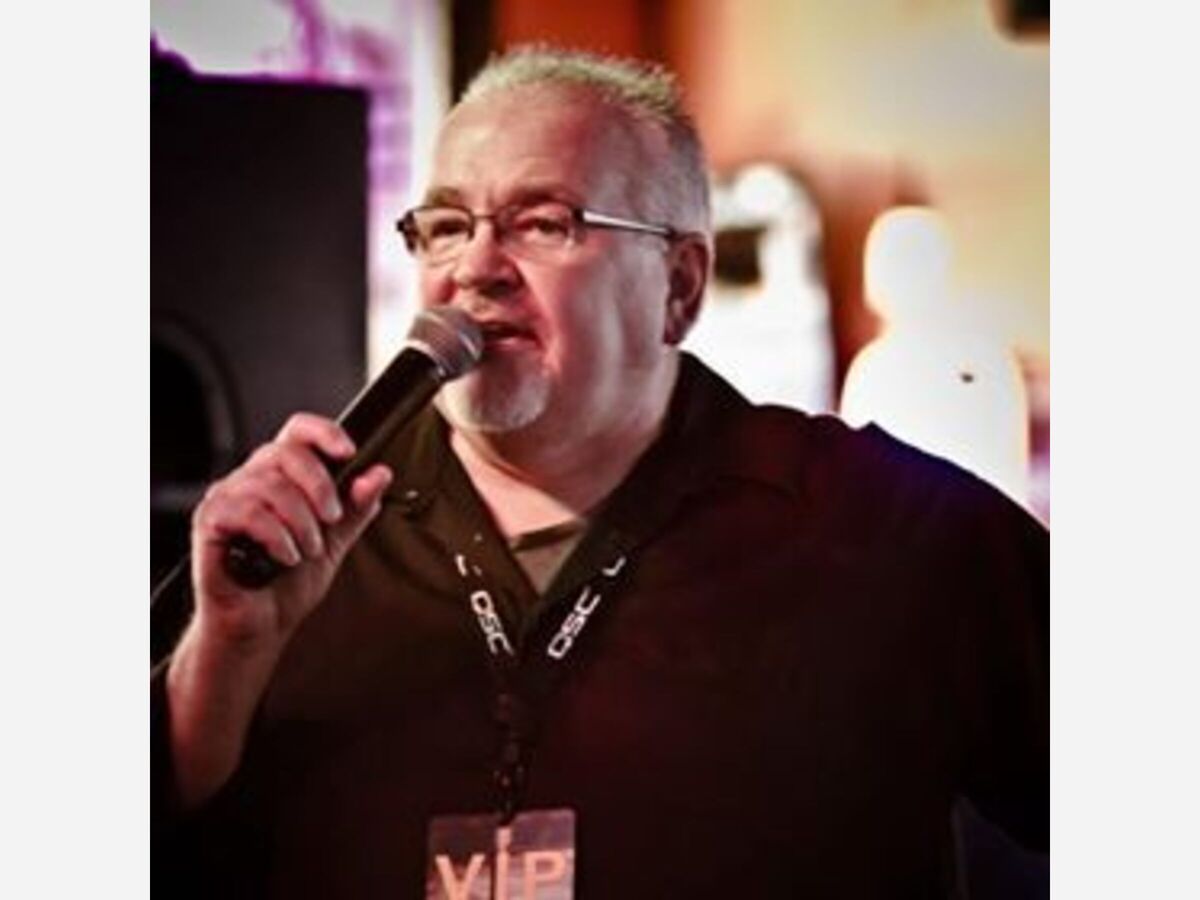 Who's Playing Out for Thursday, August 19, 2021
Brought to you by Scott from "Hall Around Town Radio"
A little live music can turn an ordinary day into a memorable experience. The area's top musicians take center stage at some of the tri-states best restaurants and nightspots, bringing live music to our region nearly every night of the week. Make your first stop here weekly to find out "Who's Playing Out" at one of our live local music venues.
Bands and solos brought to you by our friends at Froggy's in Monroe, Ohio and Hall Around Town Radio (follow us on Facebook)
Froggy's in Monroe
Fri – 9pm -Fireball Ridge
Sat- 9pm - Sweet Revenge
Tue 6-9 patio - Shado
Wed 6-9 patio - Justin Elam and inside Karaoke with DJ Songz at 8
Online seating reservations / tickets at www.gotofroggys.com
Mr. Boro's Tavern Springboro.
Wednesdays – Queen of Hearts Drawing 200K No Winner
Thursday – Paul Cullen Acoustic 7pm
Friday Stoney Doperella 8pm
Saturday – Linus Tate Music 8pm
Sunday – TBA
The Belle & The Bear (Montgomery)
Thursday Jam featuring the area's best musicians 7:30 pm
Friday – Joey Said No 8:30 pm
Saturday – Saving Sarah Sugar 8:30pm
Sunday Strumday
Tuesday – Jamie Combs
Little River Bar and Grill (Oregonia)
Thursday DJ Songz
Friday with The Kevin McCoy Band 6pm
Saturday – Thirty ot 6 at 7pm
Lebanon Grand Opry House
Saturday – Oldies Dinner Show with the Happy Hour Band 6pm
The Blue Note Harrison
Thursday – Awake at Last with VRSTY 5:30 doors
Friday – Sabbath with Sweet Sister Mercy Doors at 6 – Show at 7:30
Tickets at …. CincyTicket.com
Crooked Handle Brewing Co.
Friday Ricky Veeneman – 6 to 9pm
Pohlman Lanes & Scott's Bar & Grill (Hamilton Ohio)
Family Entertainment Complex 954 Pyramid Hill Blvd., Hamilton Ohio
Thursday Karaoke with DJ Nick 7 PM to 11 PM
Friday 08/20/2021 Michelle Lamb Acoustic 7pm to 11pm
Saturday 08/21/2021 Dillon Gaige Band with opener Wes Green 5pm to 11pm
Wednesday Live music from the Standard Country Time Band 1 to3 PM
Heathers
Thursday Pearl Street at 6:30pm
Friday Audio Graffiti 7pm
Saturday Cryin' Out Loud 7pm
Tuesday Acoustic Music 6:30
Wednesday "Name That Tune" Trivia with Scott 7pm
Soft Rock Café
Karaoke Friday and Saturday 7pm
Scotty Long / DJ Songz
Thurs- Little River Bar and Grill- Karaoke Party
Tuesday The Barrel Karaoke 7pm
Wednesday Froggys Karaoke
Scott Hall – Hall Around Town Radio
Tuesday Trivia at Mr. Boros Tavern 7pm
Wednesday "Name That Tune" Trivia at Heathers 7pm
Thursday at the Belle & Bear Open Jam
VETFEST Ohio
Saturday noon to 8pm at the Ohio Renaissance Festival Grounds –
Music by 91 Charlie 12:30 to 2pm and Liars for Hire from 3pm till 5pm
Prizes – Vendors – Flag Jumping and more….
Bands, Solos and Duos
Cody Doench
Wednesday – Host Open Mic Night at the Stable in Eaton 7 to 10
Jay Clark Band
Saturday 8/21 The Barrel 8-?
Truk
Friday, Aug 20 WO Wrights 6-9 happy hour jam
Metal of Honor
Saturday. Aug 21 Wings Vandalia 9-1
Mad Hatter
This Friday at JD Legends: Stranger
opens the show followed by Mad Hatter and then the main event Bret Michaels. Doors open at 6:00 show starts at 7:00
Velvet Crush
Thur 8/19 Austin landing Miamisburg, Ohio 630-930 - Chandler's last show
Friday 8/20 Miamisburg moose 8-12
Saturday 8/21 Mekatewah country club Cincinnati, Ohio 8-11
Until Rust
Saturday 8/21 Hidden Valley Orchards Lebanon, Oh 12-3
Saturday 8/21 Romer's Bar & Grille Bellbrook, Oh 8-11
Wednesday 8/25 B. A. A. B.'S Bike Night Middletown, Oh 8-11
Chad Applegate
Saturday - Chad Applegate Band at Borderline in West Harrison In 10 pm.
Linus Tate Unplugged
Friday August 20 Mt Healthy Summer Concert Series Mt Healthy, OH 7:30PM
Linus Tate
Saturday August 21st Mr. Boros Tavern Springboro, OH 8PM
Chris Lee
Thu., Aug. 19 Acoustic duo w/ Shannon Amber at Railyard Bar & Grille Sunman IN. 6pm-9pm
Fri., Aug. 20 Solo acoustic at Red Rose Jems Pizzeria College Hill area of Cincinnati OH. 6pm-8pm
Sat., Aug. 21 Solo acoustic at Swine City Brewing Fairfield OH. 7pm-10pm
Sun., Aug. 22 Solo acoustic at Treasure Aisles Flea Market Monroe OH. 11:30am-2:30pm
Tue., Aug. 24 Hosting the Open Mic at Red Rose Jems Pizzeria 5pm-8pm
Cryin Out Loud
Saturday, August 21st at Heathers Cafe from 7-11p
Kevin McCoy
Friday Aug 20th 6-10pm Little River Cafe Bar Grille
Saturday Aug 21- 7-10pm St Seton Festival
Ben & Pete
Friday, August 20th at Lucky Star Brewery in Miamisburg, 8 to 11 PM
Wesley Green
Thursday, August 19th Old Dayton Pizza Huber Heights 7:00-10:00
Friday, August 20th BAABS Middletown 7:00-10:00
Saturday, August 21st Pohlman Lanes 7:00-8:00 Opening for the Dylan Gaige Band
Tuesday, Open Mic Heroes Pizza 6:30-10:00
The Weekend Effect
Saturday August 21st @ Lincoln and Main in Urbana. 6-9pm
The HomeGrown Band
Saturday August21st The Stable in Eaton 9pm-1am
Heath Bowling
Thursday 8/19 Acoustic Open Mic AJ's Franklin Tavern 8-11p Franklin, OH
Friday 8/20 Pour Haus Beauty and The Beast 9-1a Centerville, OH
Saturday 8/21 Shadows Pub 7-11p Fairborn, OH
Tuesday 8/24 Acoustic Open Mic AJ's Franklin Tavern 8-11p Franklin, OH
FireBall Ridge
Friday 8/20 Froggy's 9-1
Michelle Robinson
Friday Colerain park 7-9
Saturday liberty center 6-8
Sunday opening for Bryan White at Performers and Patriots festival
Jordan Wood
Thursday 8/19 Trillions Sports Bar & Grill 7pm Sharonville, OH
Friday 8/20 RiversEdge Full Band w/ 90 Proof Twang Gates Open 630 - Music at 7:30
Saturday 8/21 Foley's Irish Pub 9pm Reading, OH
Monday 8/23 Misery & Jens Open Jam 8pm - ? Hamilton, OH
Wednesday 8/25 Liberty Inn 6-9pm Liberty Twnshp, OH
Thursday 8/26 Live Stream w/Underground Music Podcast 7p
Matthew Allen
Fri Aug 20th, 6-9pm
Mela Urban Bistro / Courtyard Marriot (in Springfield)
Tori Faith
Sunday 8/22 ~ Squeaky Squirrel (Taylor Mill) ~ 8-10pm
Curt Cranmer Jr.
Thursday 8/19 - Curt Cranmer Jr w Mac McDaniel @ Fairfield Pub 8-11
SOUL CRUSH w/members of RED HOT RIOT
Friday Bechtold Park- August 20th, 7-9 pm
Audio Graffiti
Friday 8/20 Heather's Cafe Springboro 7:00-11:00
Saturday 8/21 Tin Roof Cincinnati 4:00-8:00
Brandy and The Beard
Friday Aug 20th at MVP 8-midnight
StrangeLove
Saturday Aug 21st at Union Township Summer Concert Series 8-10:30
Sunday - Benefit for our keyboard players brother with stage 4 lung cancer at Knotty Pine on featuring StrangeLove and Sweet Sister Mercy
Kevin Cooper
Thurs 730-1130pm: B&B Jam
Fri 9p-1a: The Hanky Panks at Trillions
Sat 7-11pm: The Hanky Panks at Wiedemann's Fine Beer, Brewery & Pub
Sun 3-7pm: Eyes Up Here at Upper Deck at The Cove
Dat Band
Friday 8/20 6:30-8:30pm Third Friday on Mulberry St in Lebanon. Sharing the bill with Catalina Wine Mixer Band. And the debut of new DB members Rick Dews on bass and Mike Bustamante on guitar.
Sepia Heyday
Friday 20th at casual pint in Hamilton 6 pm to 9 pm
Saturday 21 at Brink brewery in Cincinnati starting at 430
Joe Cowels
Sunday September 5th 1pm to 3pm at the belle and the bear as part of the "Sunday Strumday".
Nicholas Winters
Friday - cedar grove tavern Cedar grove Indiana 8-12
Sunday - Bryant's bar and grill Greensburg Indiana 4-8
Thom Stephenson
Friday August 20th....Fairfield Pub 8-12 The Party Foul Band (Chris, Tom, Stretch, Wayne)
​Saturday August 21st....St. Mary's Festival 7-11 Gee Your Hair Smells Terrific Band...
​​Sunday August 22nd....Little Miami Brewing Co.
Cevin West
Thursday August 19th - The Dynamic Trio @ the liberty inn, liberty township 6-10pm
DV8
Friday – Iggy Fest @St. Ignatious – Cheviot
Saturday – Monkey Bar
Sunday – Club Trio
If you would like to have your musical act featured on our weekly podcast or in Warren County On-Line News contact us @Hall Around Town Radio on Facebook! For additional Band information follow our daily Facebook "Live at Five" program @Hall Around Town Radio