Who's Playing Out Brought To You By Hall Around Town Radio
Image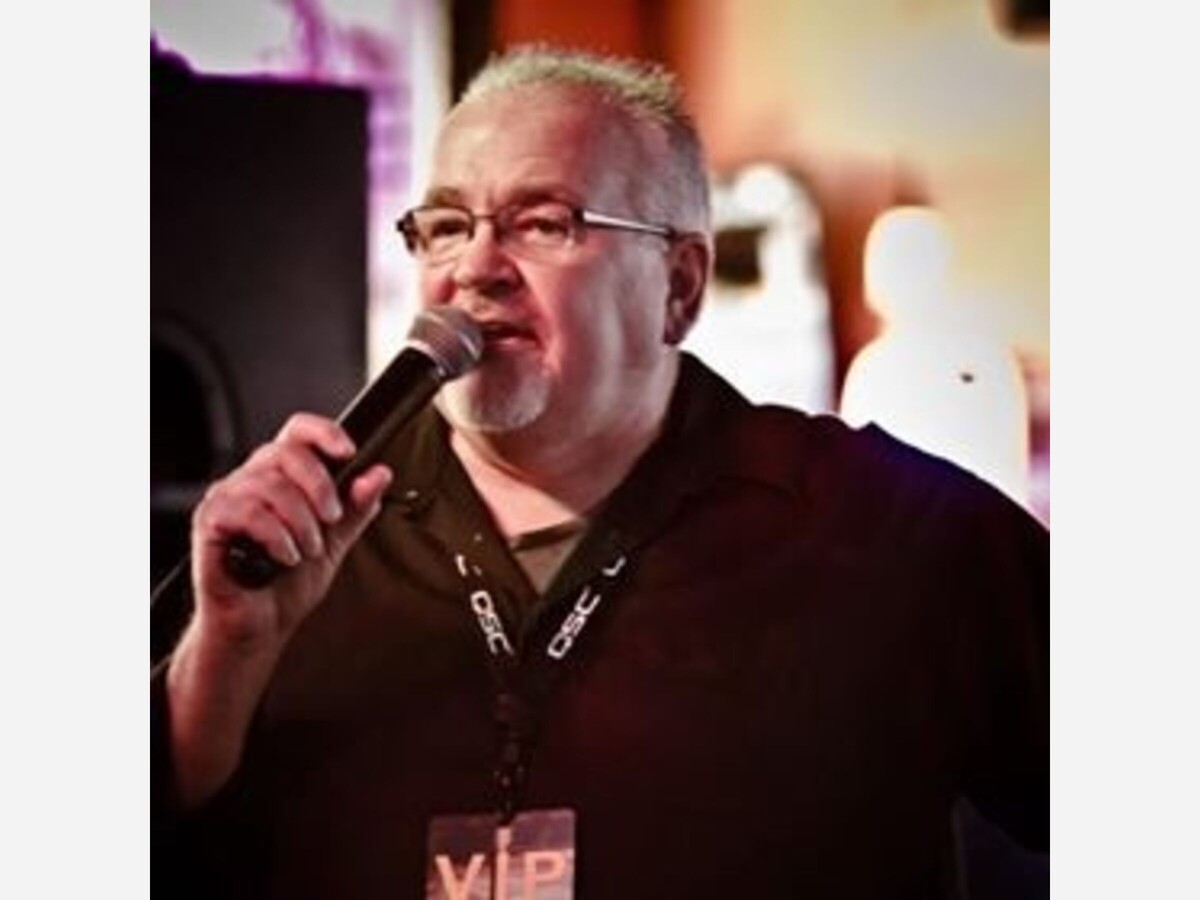 Brought to you by Scott from "Hall Around Town Radio"
A little live music can turn an ordinary day into a memorable experience. The area's top musicians take center stage at some of the tri-states best restaurants and nightspots, bringing live music to our region nearly every night of the week. Make your first stop here weekly to find out "Who's Playing Out" at one of our live local music venues.
Bands and solos brought to you by our friends at Froggy's in Monroe, Ohio and Hall Around Town Radio (follow us on Facebook)
---
FROGGY'S IN MONROE – Sponsor of our Thursday LIVE show on Facebook
Fri. - 9p ATP ( after the party)
Sat. - 9p Britney's Lipstick
Wed. - 8p Karaoke Dj Songz
Online seating reservations / tickets at www.gotofroggys.com
---
MR. BORO'S TAVERN SPRINGBOROr. Boro's Tavern Springboro.
Fri. – Jamie Combs plus the Inturns 10 to 1
Sat. – Velvet Crush UNplugged 8:00pm
Sun. – NFL Games
Tues. – Trivia with Scott at 7pm
Wed. – Queen of Hearts
---
THE BELLE & THE BEAR (Montgomery)
Friday – Mad Constanza 8:30 pm
Sat. – DAT Band 8:30pm
Sun. – Football
Mon. - Game Night 6pm
Tues. – Jamie Combs 7pm
---
LEBANON GRAND OPRY HOUSE
Sat. – Stage and Dinner Show with Jerry Ray, Terri Barnett and Jessie Lyn and the TNT Band – starts at 6pm
---
SORG OPERA HOUSE
Sat. -  Captain Fantastic 8pm
Tickets at Cincyticket.com
---
SOFT ROCK CAFE
Karaoke Wednesday - Friday and Saturday 8pm
---
LITTLE RIVER BAR AND GRILL (Oregonia)
Fri. – Until Rust 7pm
Sat. – Reeking Havock 7pm
---
THE BLUE NOTE (Harrison)
Fri. – Fleetwood Gold 8pm
Sat. - Styx Tribute – The Best of Times with Excalibur 8pm
Tickets available at …. CincyTicket.com
---
CROOKED HANDLE BREWING CO.
Fri. – Live Music – Ben and Pete 6pm
Pohlman Lanes & Scott's Bar & Grill (Hamilton Ohio)
---
FAMILY ENTERTAINMENT COMPLEX (954 Pyramid Hill Blvd., Hamilton Ohio) 
Fri. - Rock n Bowl Dj Krutch special guest Dj Christian D 7pm to 11pm
Sat. -  The Gamut 7pm to 11pm
Wed. - 1pm to 3pm Live Music From The Standard Country Time Band
---
HIDDEN GEM MUSIC CLUB

Fri. – Authorized Personnel 7:30pm
Sat. – Terry Metcalf Project 7pm
Sun. – Jazz Series - Jason Branscom Quartet 7pm
---
SCOTTY LONG/DJ SONGZ
Thurs. - Little River Bar and Grill- Karaoke Party off this week
Fri. - Saturday Sunday - Legends Bar
Tues. - The Barrel Karaoke 7pm
Wed. - Froggys Karaoke
---
SCOTT HALL – HALL AROUND TOWN RADIO
Tuesday Trivia at Mr. Boros Tavern 7pm
---
BAND, SOLOS AND DUO'S
Thom Stephenson
Fri. - November 26th Wiedemann's Fine Beer with ZaaZoo 7pm
Lil Heat
Sat. – Foleys Irish Pub 7pm
Six String Hustle
Fri 11/26 7pm - 11pm The Monkey Bar Maineville, Ohio
Sat 11/27 7pm - 10pm Putters Sports Grill Maineville, Ohio
Tues 11/30 7pm - 10pm Submarine House Centerville, Ohio
Wed 12/1 6:30pm - 9:30pm Gano Tavern West Chester, Ohio
Chad Applegate
Sat. - Chad Applegate solo  at Talon Tavern in Milford OH 8pm start time.
Truk - full band
Sat. - The Tumbleweed Connection 8-12
Until Rust
Fri. -  Little River Bar & Grille Orgeonia, Oh 8 - 12
Shane deMoss
Wed. 12/1 - Milano's (741) Miamisburg, Oh 7-10
Chris Lee Acoustic
Fri. -  Red Rose Jems Pizzeria My Girl Jamie-4:30pm-6:15pm Chris Lee Acoustic-6:30pm-8pm
Sat. - The Hangar West Chester. 8pm-Midnight
Tue.  - Nov. 30 Hosting the Open Mic at Red Rose Jems Pizzeria. 5pm-8pm
Liars For Hire
Sat. - Katz Lounge in Kettering Saturday from 9pm - 1am
Dallas Moore Band with Greg Goforth
Wed. -   Trillions @ 7pm
The Weekend Effect
Fri.- Wings Vandalia 9-1
Ben & Pete
Fri. - Crooked Handle Brewing in Springboro, 6 to 9 PM
Heath Bowling
Fri. -  Knollwood Tavern Beavercreek, OH 9-12a
Sat. - Misery & Jen 8-12a Hamilton, OH
Sun. - GTC (Open Mic) 5-9p Miamisburg, OH
Wed. - 12/1 AJ's(Open Mic) 8-11p Franklin, OH
Michelle Robinson Band
Fri. - Latitudes 8-12
David Thornton
Fri. -  The Common Beer Company (Mason) 7:30-10:30
Sat. -  Grainworks Brewing Company (West Chester) 7:00-10:00
Joe Cowels
Sat. - Joe C solo show at Rick's Tavern in Fairfield 5pm to 7pm,
Lätter
Sat. - Richmond Indiana, New Boswell Brewery, 9-1am
Kevin Cooper
Thurs. - 730-1130pm: B&B Jam
Mike Roberts
Sat. - Acoustic Blue 7pm to 11pm @ The Blue Note, Harrison, Oh.
Dat Band
Sat. -  The Belle and The Bear 8:30-?
RED HOT RIOT
Sat. - Pirates Den from 8pm-Midnight
Audio Graffiti
Fri. - Tin Roof on The Banks 10pm-2pm
Sat. - Tin Roof on The Banks 3pm-7pm
Tori Faith
Fri. - Tori Faith Acoustic at JD Legends ~ 7:30-9pm
Johnny Fink
Fri. - Johnny Fink solo @ Ricks in Fairfield 5-7pm
Sat. - Johnny Fink and the Intrusion @ Rebel Meddle brewery 7-10pm
Top Secret
Sat. - WO Wrights from 8pm till midnight
LoopMan Dan
Fri. -  7PM at Braxton Brewing Company an event by David Estep and Jamie Anton Called Art Attack Cincinnati .
If you would like to have your musical act featured on our weekly podcast or in Warren County Post contact us @Hall Around Town Radio on Facebook! For additional Band information follow our daily Facebook "Live at Five" program @Hall Around Town Radio