Who's Playing Out Brought To You By Hall Around Town Radio
Image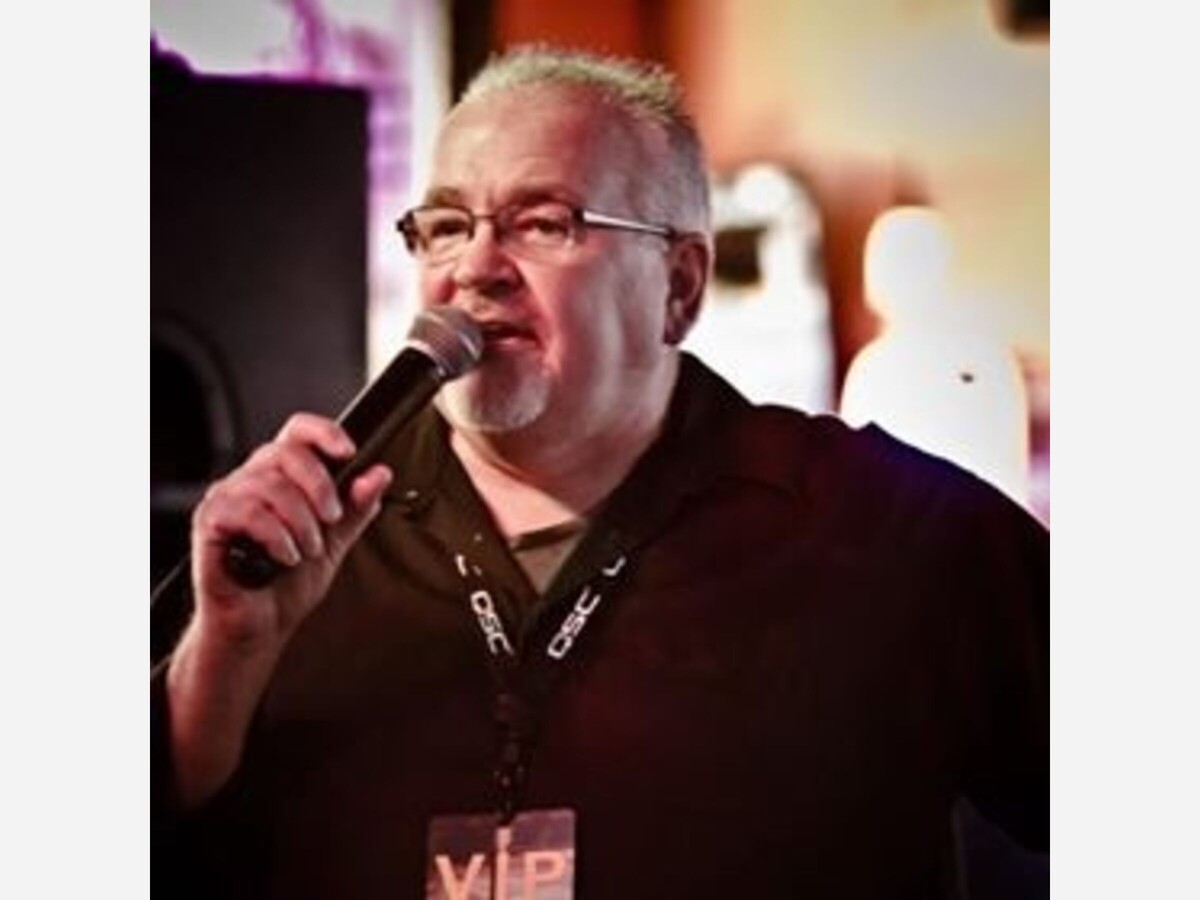 Brought to you by Scott Hall from "Hall Around Town Radio"
A little live music can turn an ordinary day into a memorable experience. The area's top musicians take center stage at some of the tri-states best restaurants and nightspots, bringing live music to our region nearly every night of the week. Make your first stop here weekly to find out "Who's Playing Out" at one of our live local music venues.
Bands and solos brought to you by our friends at Froggy's in Monroe, Ohio and Hall Around Town Radio (follow us on Facebook)
Froggy's in Monroe – Sponsor of our Thursday LIVE show on Facebook Now open at 11am daily.
Friday - 9pm The Inturns
Saturday - 9pm The Black Violets
Tuesday- 7-9p 'What's that tune' Bingo with Dj Angela
Wednesday - 8p Karaoke with Dj Songz
Online seating reservations / tickets at www.gotofroggys.com


---

Mr. Boro's Tavern Springboro
Thursday – Beauty and the Beast – Heath and Tessa 7pm
Friday – Until Rust 8 to 11pm
Saturday – Ben and Pete "10 Years Together Celebration" 8 to 11pm
Sunday – NFL Games Bengals vs Browns 1pm
Tuesday – Trivia with Scott at 7pm
Wednesday – Queen of Hearts
---
The Belle & The Bear (Montgomery)
Thursday Jam featuring the Cincy area's best musicians- A host of celebrities @ 7:30 pm
Friday – What She Said 8:30 pm
Saturday – Crown Watts 8:30pm
Sunday – Football
Monday Game Night 6pm
Tuesday – Jamie Combs 7pm
Wednesday – "Name That Tune" with Scott Hall
---
Lebanon Grand Opry House
Saturday –Classic Country Dinner Show with Jessie Lyn and Mike Gabbard 6pm
---
Sorg Opera House
No Music Shows this Weekend Tickets at Cincyticket.com
---
Soft Rock Café
Karaoke – Thursday 7pm - Friday 8pm - Saturday 8:30 pm
---
Crooked Handle Brewing Co.
Friday– Scott Houchens 6pm
Little River Bar and Grill (Oregonia)
Thursday – Karaoke with DJ Songz 7pm
Friday – Heath Bowling and Benny Bodine 7pm
Saturday – Stray Bullet 7pm
---
The Blue Note Harrison
Friday – Tantric with openers Gashouse Guerillas & The New Machine
Saturday – Motley Crue Tribute – "Crucial Crue" with Sweet Sister Mercy & the Diaz Brothers 6pm
Tickets available at …. CincyTicket.com
---
Pohlman Lanes & Scott's Bar & Grill (Hamilton Ohio)
---
Family Entertainment Complex 954 Pyramid Hill Blvd., Hamilton Ohio
Friday Cecil Delloma 7pm to 11pm
Saturday 1-8-2022 Linus Tate 7pm to 11pm
Monday 1-10-2022 After Hours Big Band 7pm to 9pm
Wednesday - Standard Country Time Band - 1pm to 3pm
---
Hidden Gem Music Club
Friday – Quiet Storm 7pm
Saturday – The Distance 8pm
Sunday – The Grant "King" Koeller Quartet - Jazz
Wednesday 29th – Open Mic Night


---

BAABS Bar and Bistro
No Music Posted
---
Lori's Roadhouse
Thursday – Billy Brown Band 6pm
Thursday – Dave and Whitney 6pm
Friday – 4 Low 5:30pm
Friday - Hubie Ashcraft Band 9pm
Saturday – Kenny Welch Band at 5:30
Saturday – Dustin Kines Band 9pm
---
Scotty Long / DJ Songz
Thursday 30th Little River Oregonia, OH 7-11pm
Tuesday – The Barrel Karaoke – 8pm
Wednesday – Froggys 8pm
---
Miami Valley Gaming
Friday and Saturday – Live Music – Center Bar
---
Scott Hall – Hall Around Town Radio
Tuesday Trivia at Mr. Boros Tavern 7pm
Wednesday – Name That Tune at The Belle &The Bear 7pm
---
Bands, Solos and Duos
Timestamp
Friday – at Jimmy B's 9pm
---
Vaughn Sutherland
Friday 7-10 Bock Family Brewing in Centerville
Saturday 7-10 Old Dayton Pizza at Riverside Both shows will have full band.
---
The Standard Country Time Band
Friday – Hunter Pizzeria 6pm
Wednesday – Pohlman Lanes – 1 to 3pm
---
Heath Bowling
Thursday 1/6 Mr Boro's (BNB) 7-10p Springboro, OH
Friday 1/7 Little River Bar & Grill 7-11p Oregonia, OH
Saturday 1/8 Bock Brewing 5-8p Centerville, OH
Tuesday 1/11 Open Mic(AJ's) 8-11p Franklin, OH
Wednesday 1/12 The Barrel 7-10p Springboro, OH
---
Thom Stephenson
FRIDAY at MVP with ZaaZoo (9pm)
SATURDAY at The Monkey Bar with ZaaZoo
---
Crown Watts
Saturday – The Belle & The Bear 9:00pm
---
Stoney Doperella
Friday at Bircus Brewing 7pm
---
Six String Hustle
Sat 1/1 10pm-2am Borderline Bar West Harrison, IN
Wed 1/5 6pm - 10pm Jimmy AB's Cincinnati, Ohio
---
Short of Stable
Saturday Little York Tavern 8-12
---
Ben & Pete
Friday at Jayne's On Main in Miamisburg from 7:30 to 10:30
Saturday - Mr. Boro's in Springboro from 8 to 11
---
Bryan Scott
Thursday - Fairfield Pub Fairfield Ohio 9 to 11
Friday – Krobar Princeton Glendale road Fairfield Ohio 6 to 9
Saturday - Foley's Irish pub Reading Ohio 8 to 11
---
PartyTown
Saturday – Knotty Pine – Bands 9 Year Anniversary and Travis's Birthday 9pm
---
Spungewurthy
Friday Jan 7th Wings Beavercreek 9 to 1
Saturday Jan 8th Kingspoint Pub Kettering 9 to 1
---
David Thornton
Thurs, 1/6 Jayne's On Main (Miamisburg) 7:00-10
Fri, 1/7 The White Dog Distilling Co (Middletown) 7:30-10:30
Sat, 1/8 The Swire Inn (Middletown) 7:00-10
---
Wes Green acoustic
Friday 7 Jan Franklin Orioles 7-10
---
WestSide Rhythm Section
Friday 1/7 - 730 @ West Side Brewing
Saturday 1/8 - 830 @ one more bar and grill
---
Joe Cowels
Saturday - Joe C solo January 8th at Rick's Tavern, 5pm to 7pm.
Johnny Fink and Dudley Taft afterwards!
---
Acoustic Blue Trio
Friday at Rick's Tavern 8:00 pm with special guest, Dave Wade (DV8) joining on Bass.
Saturday - Smoke Justis - Newport, 7:00pm
Thursday 1/13 Ann & Mike will be at Par's - Fairfield 6:30pm.
---
Jordan Wood
Thursday full band Foley's honky tonk 7-11.
Friday Ron's Place 9-1 Blanchester
Saturday full band 9pm Jens Bar Hamilton.
Monday open Jam 8pm Misery & Jen Hamilton
---
Sepia Heyday
Wednesday 1/12 part of tornado relief show at Legends in Cheviot show starts at 7! 5 bands come out for a good cause 1/12
---
Tori Faith
Wednesday 1/12 Tori Faith Acoustic at Fairfield Pub ~ 7-11pm
---
Kevin Cooper
Thurs 730-1130pm: B&B jam
---
Seiter Haus
Friday 1/7 @ 730PM - El Toro of Walton
Saturday 1/8 at 8PM - Flintlocks Bar & Grill
Wednesday at Shorty's Pub Jan12th at 8PM
Thursday 1/13 @ 8PM - Solo at Pandemonium
---
Johnny Fink
Saturday - Johnny Fink and the Intrusion with Dudley Taft band- Ricks Tavern Fairfield 1/8 @8pm
---
Audio Graffiti
Saturday 1/8/2022 4pm-8pm Cincy Tin Roof
Monday 1/10/2022 10:30pm-2:30am Indianapolis Tin Roof
National Championship Game Official after Party
---
ReDD
Friday - Putters (West Chester) 1/7, 7-10pm
---
Carey Hunley & Shannon Schmidt
Saturday - VFW (Camden) 1/8, 8-11pm
---
Route 88 Unplugged
Friday 7 Jan 8-12 Courtyard Lounge Englewood, OH
---
Six String Hustle
Fri 1/7 7-10 Putters Mainville Mainville, Ohio
Sat 1/8 8-12 Westside Pub & Grub Hamilton, Ohio
Wed 1/12 6-10 Jimmy Bs Cincinnati, Ohio
---
Alex Poteet
Thursday Jan 6 Smoke Justis Covington, KY 7PM
---
Linus Tate Unplugged
Friday January 7th Third Place Brookville Brookville, IN 7PM
---
Linus Tate
Saturday January 8th Pohlman Lanes and Family Entertainment Complex Hamilton, OH 7PM
---
Until Rust
Friday 1/7/22 Mr. Boro's Tavern Springboro, Oh 8-11
Saturday 1/8/22 The Barrel Springboro, Oh 8-12
Tuesday 1/11/22 The Submarine House Centerville, Oh 7-10
---
Velvet Crush unplugged
Friday 1/7 Lucky star brewery Miamisburg, oh 8-11
Saturday 1/8 Bellefontaine moose lodge Bellefontaine, oh 6-10
---
Paisley Cane
Saturday – Silverton Café 8:30 pm
If you would like to have your musical act featured on our weekly podcast or in Warren County Post the contact us @Hall Around Town Radio on Facebook! For additional Band information follow our daily Facebook "Live at Five" program @Hall Around Town Radio