The Miamisburg Art Guild Held An Other Very Successful Annual High School Student Art Exhibition
Image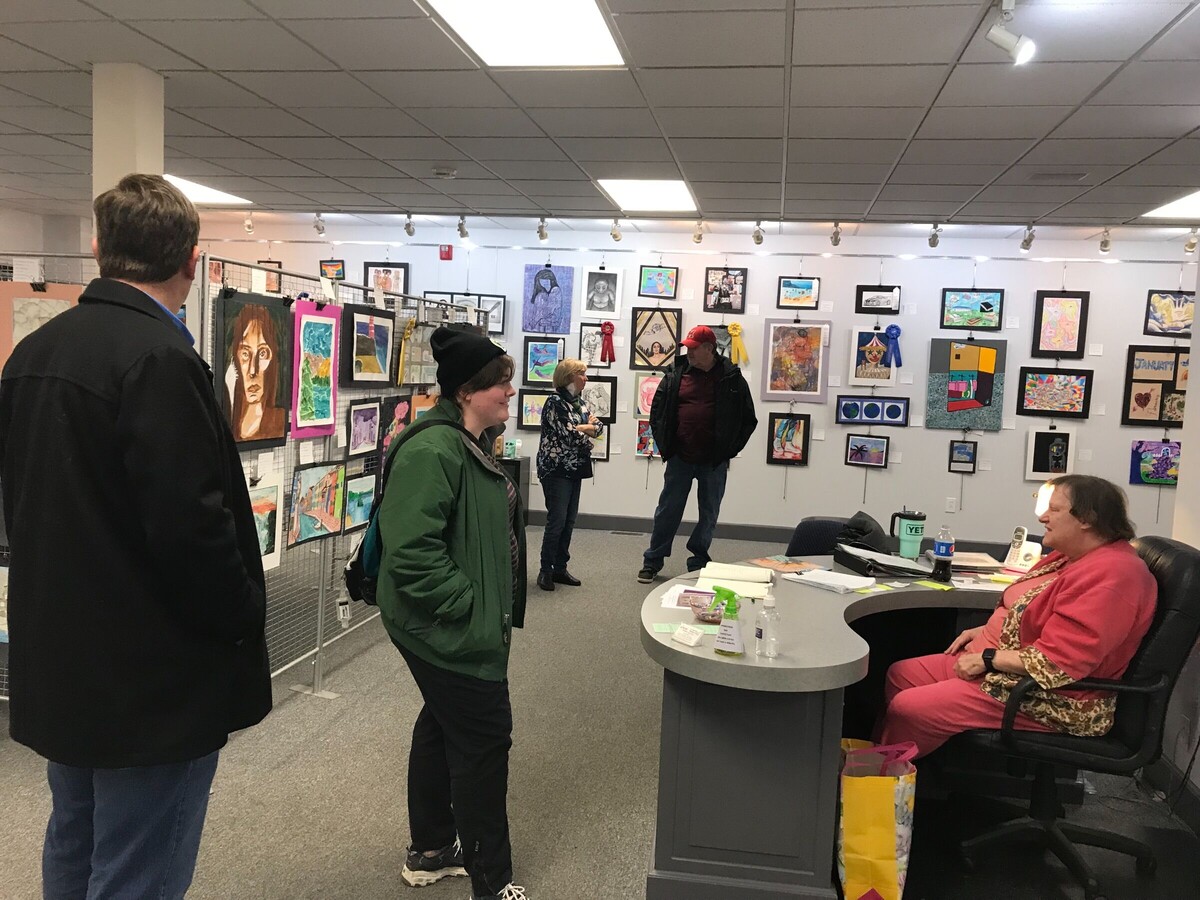 MIAMISBURG, OH -- Eight area high schools participated in The Miamisburg Art Guild's 31st Annual High School Student Art Exhibition. When combined together over 250 students from Carlisle High School, Franklin High School, Madison High School, Miamisburg High School, Springboro High School, Valley View High School, Waynesville High School and John K Lazares Alternative School participated in this year's event.
The art gallery's walls were filled with artist submissions created in ink, pastels, water colors, digital, clay, and scratchboard just to name a few of the mediums that were used. 
Winning this year's Best of Show was Springboro's Katie Roush.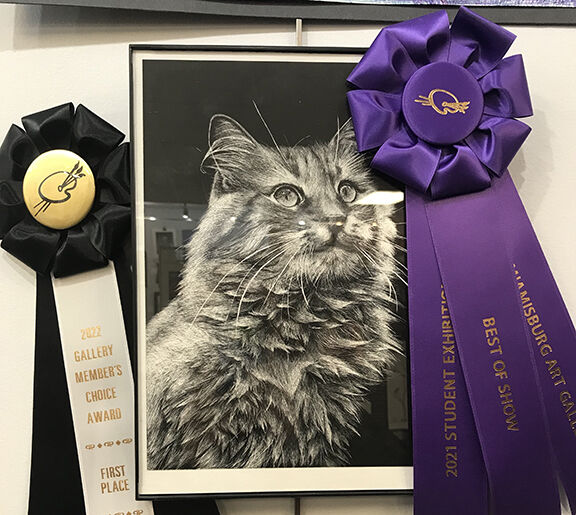 The 2022 Winners Lists in each category are:
Portrait
Rachel O'Bryan, Franklin - 1st Place
Kylie Houghton, Springboro - 2nd Place
Lauren Rees, Springboro - 3rd Place
Solomon Bowser, Carlisle - 4th Place

Rachel O'Bryan "The Green Goblin" Colored Pencil
Portrait Honorable Mention
Kaley Booth, Franklin
Gwynneth Diehl, Miamisburg
Abigail Withrow, Valley View
Aubrey Pfenning, Springboro
Hannah Krumholtz, Waynesville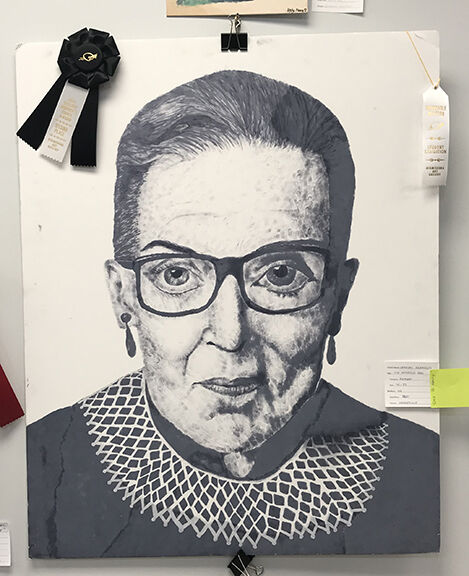 President's Award
Arabella Lloyd, Franklin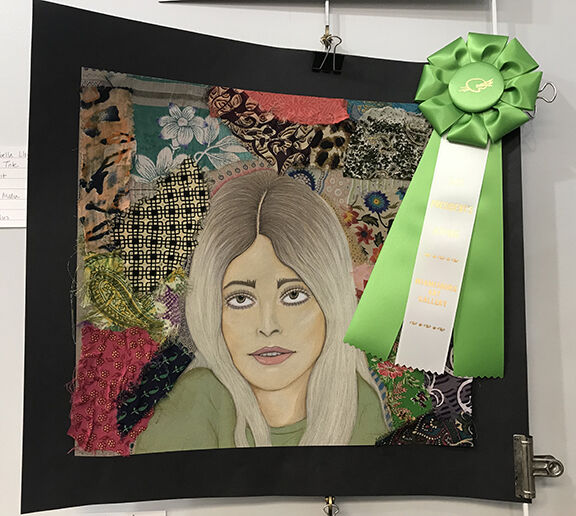 Figures
Natalie Reed, Franklin - 1st Place
Brooke Hustead, Miamisburg - 2nd Place
Ama Acquaah-Harrison, Miamisburg - 3rd Place
Lexi Moore, Franklin - 4th Place
Figures Honorable Mention
Mara Robbins, Springboro
Nadia Zugg, John Lazares Alt. School
Lexi Moore, Franklin
Lillian Johnson, Valley View
Tori Brown, Franklin
Digital Art
Ryleigh Anderson, Waynesville - 1st Place

Ryleigh Anderson "Euphoric" digital

Andrew Hamilton, Waynesville- 2nd Place
Kami Bauer, Miamisburg - 3rd Place
Ava Schwarzkopf, Waynesville - 4th Place
Digital Art Honorable Mention
David Weaver, Waynesville
Emily Eversole, Valley View
Abi Butterbaugh, Waynesville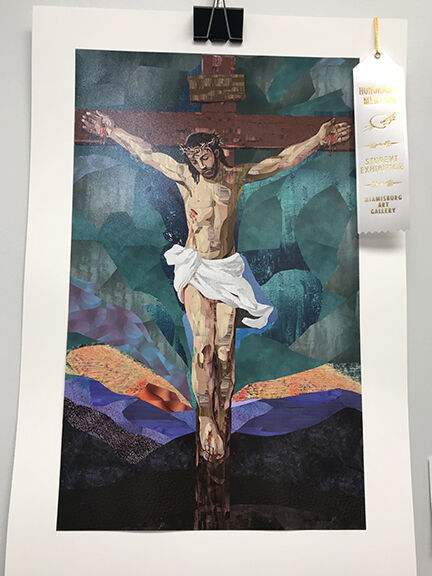 Doris Harting Memorial Award
Olivia Howard, Miamisburg
Jack Blandford Memorial Award
Lyndsee Ramps, Valley View
Landscape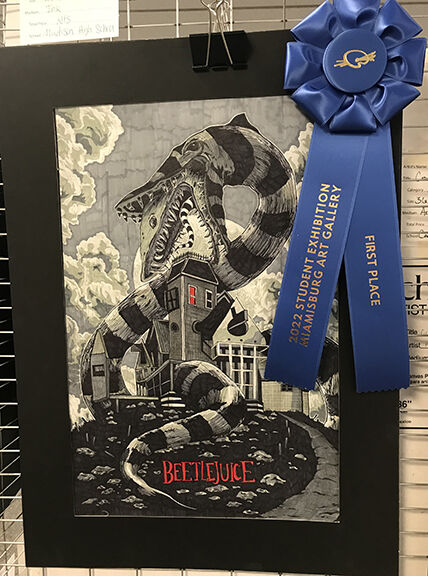 Zoey Abbott, Madison - 1st Place
Alexis Robertson, Miamisburg - 2nd Place
Peter Gallagher, Waynesville - 3rd Place
Leah Shellhause, Springboro - 4th Place
Landscape Honorable Mention
Maddie Maye, Miamisburg
Kaylee Grossnickle, Miamisburg
Look for tomorrow's edition where we will finish announcing the rest of the winners.