Image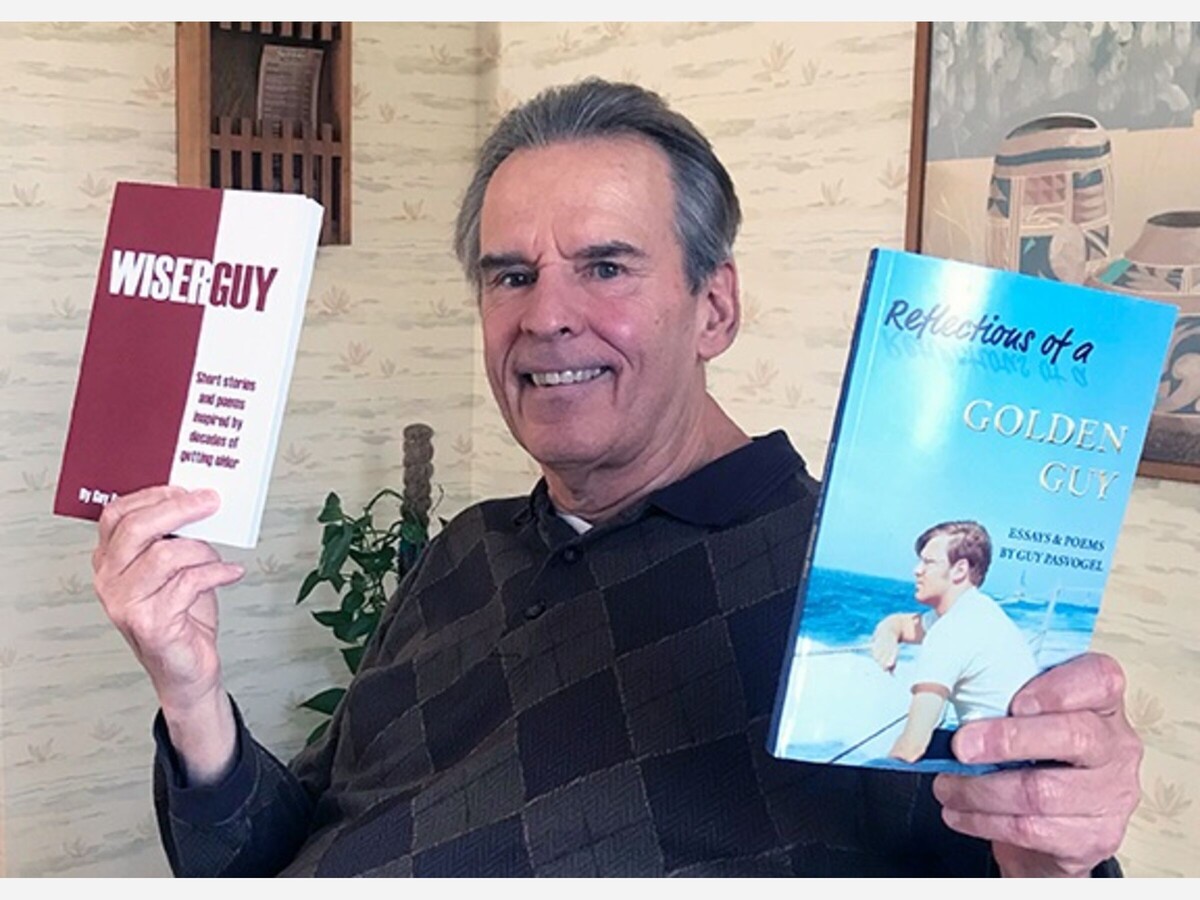 SPRINGBORO, OH -- Everyone has a name. From the day you were born, your parents placed a name on your birth certificate that would be with you your whole life. The choice of your name was probably researched, pondered and debated for many months before you arrived on this earth. Love it or hate it, you are pretty much stuck with it.
My name at birth was Guy William. I know that the William part was from my great grandfather
William or Bill for short. Where my parents got the Guy part is beyond me for I never asked. For
all I knew, my parents pulled that name out of a hat (or a Cracker Jack box.)
Some people change their names. For example, Rock Hudson, the famous movie star, was
born Roy Harold Scherer, Jr. Somewhere along the line his agent or studio realized that label
would not fit on a movie marquee or sound as manly as "Rock Hudson."
On the Dragnet TV show, the "names" were changed to protect the innocent. Locally, Cincinnati
Bengal Chad Johnson changed his name to Chad Ochocinco (Spanish for his number
eighty-five.)
Radio and TV personalities change their names often for name recognition and free
flow of vowels and consonants in pronunciation.
Nicknames are different in that they are names that are attached to you throughout life by
friends, relatives, or schoolyard bullies. Most are complimentary and reflect a part of you that is
unique. Some are funny, while others can be hurtful and humiliating.
Some famous presidents had interesting nicknames. Andrew Jackson was labeled "Old Hickory"
by his soldiers in the War of 1812 because he was as tough as an old hickory tree. William
Henry Harrison was nicknamed "Old Tip" by commanding a winning "Battle of Tippecanoe"
against the Indians in 1811. Who can forget "Tricky Dick" Nixon after the Watergate days and his "I am not a crook" line?
In my Navy days, we nicknamed ships such as an aircraft carrier being labeled a "bird farm" and
a destroyer being labeled as a "tin can." The U.S.S. Constitution, the oldest ship of any type still
afloat, was nicknamed "Old Ironsides." It was commissioned in 1797 and now resides in
Charlestown Navy Yard outside of Boston, Massachusetts.
Back in my high school years my nickname was "Noodle." As a junior, I was six feet tall and one
hundred thirty pounds. Yes, you might call me a string bean, but you get the picture. While my
friends were starting on the Varsity team, I was relegated to split end "third string" on the Junior Varsity.
Mom and Dad would encourage me by saying, "Son, a noodle is an important part of a delicious
spaghetti dish. It is better to be called Noodle than Tubby or Lard Ass."
My reply was, "You do not understand. Tubby and Lard Ass are starting Left Tackle and Right Tackle on the Varsity. I am a third-string JV player. Besides, Tubby and Lard Ass probably eat two dishes of noodles before each game."
Our JV team was playing for the championship of our conference, but I was still pulling splinters
out of my behind and hadn't played all year. Then, it all changed.
Our team was behind and driving for the winning touchdown when the starting end was injured. The coach turned to the bench and asked, "who can play split end?"
Noodle's number was called and I rushed onto the field. With a minute to play and thirty yards from paydirt and a win, T-29 pass was called in the huddle, which was a pass to me. Not to bore you, but I caught a perfectly thrown spiral in the end zone to win the game and the championship.
My coach rushed onto the field and yelled, "Who caught that ball?"
The other players' reply was, "Noodle, coach! Noodle caught it.!"
On the bus trip home, our team was celebrating and a new nickname was born. I was no longer
the Noodle. My new nickname? "Sticky Fingers."
It stuck.