Apple Picking for Hisey Fall Festival
Image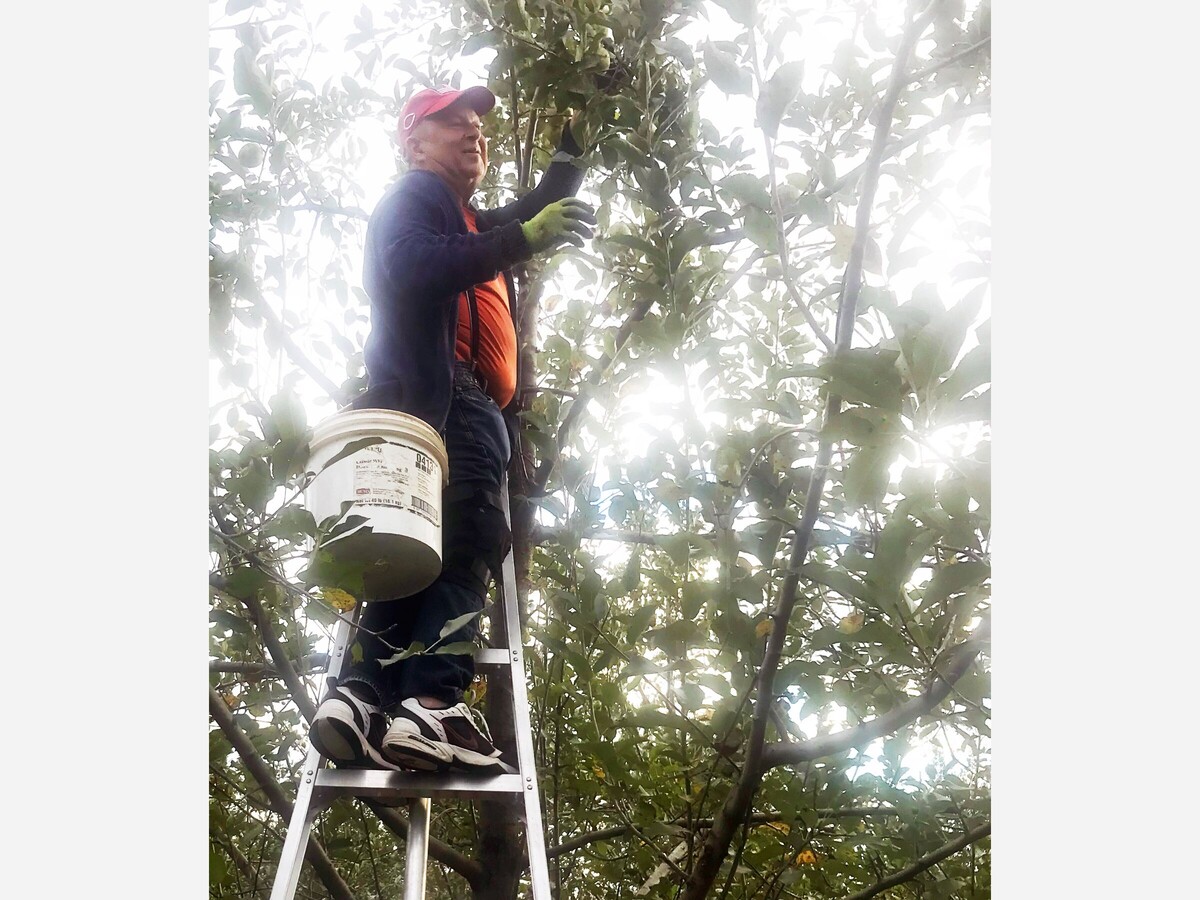 WAYNESVILLE, OH -- Fall time means festivals and freshly made apple cider. And this Saturday from 11 am to 5 pm, Warren County's Hisey Park will be the site for a family-friendly-fun festival. Along with pumpkin picking, a petting zoo, a scavenger hunt, hayrides, food trucks and a Civil War Reenactment, there will be freshly made apple cider. 
But to make the fresh cider, apples need picked.
To get that part of the job done, four FWCPD members met Monday evening at a local Waynesville orchard to pick the needed apples.
Jim Prickett, Dave Nuscher, Beckie Sutmoller and Marianne Parker collected several buckets and a few bushels of apples needed for the cider to be made.
"The apples have been donated. All we have to do is pick them," said Prickett. 
At first, the crew tried climbing ladders and using the apple picker to pick the apples. But soon they discovered, shaking the tree was quicker and easier for it caused the apples to drop to the ground where it was easier to reach them.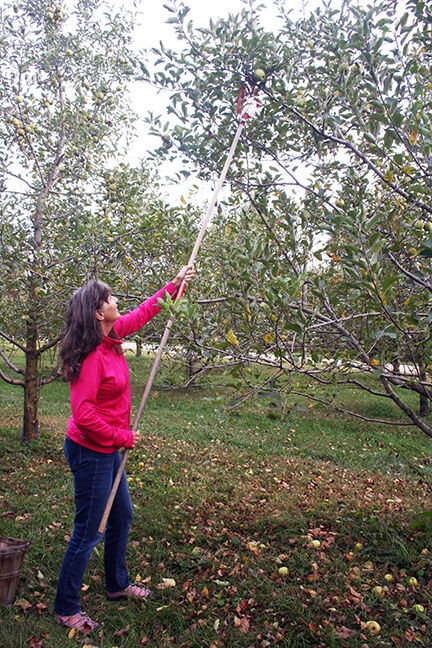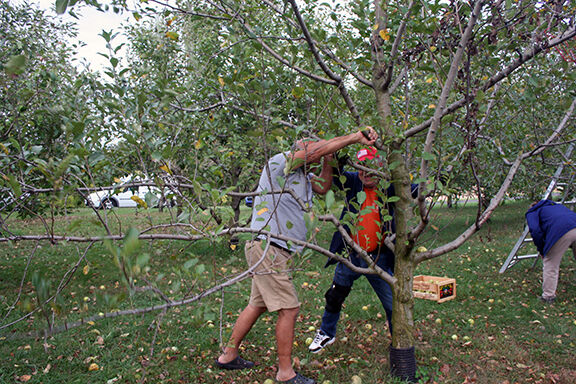 "Maybe next time we should bring a tarp to catch them," laughed Sutmoller as she and Parker were trying to pick up all the fallen apples.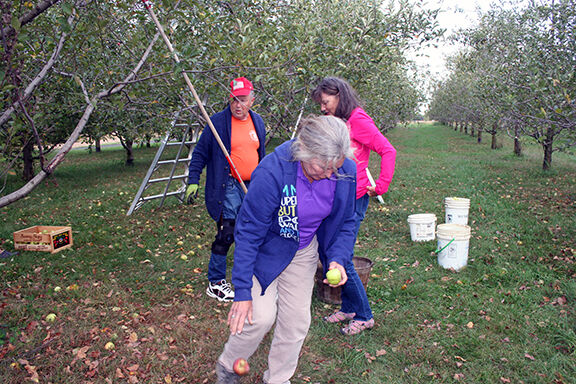 Along with the fun fall activities and the apple cider at Hisey Park this Saturday Oct., 1, the Warren County Astronomical Society will be on hand to answer questions and demonstrate the Fred Bray Observatory that is at the park.
Hisey Park is located in between Lebanon and Waynesville at 5443 Middletown Rd. For more information visit fwcpdoh.com.