Four fantastic waffle recipes for National Waffle Day
Image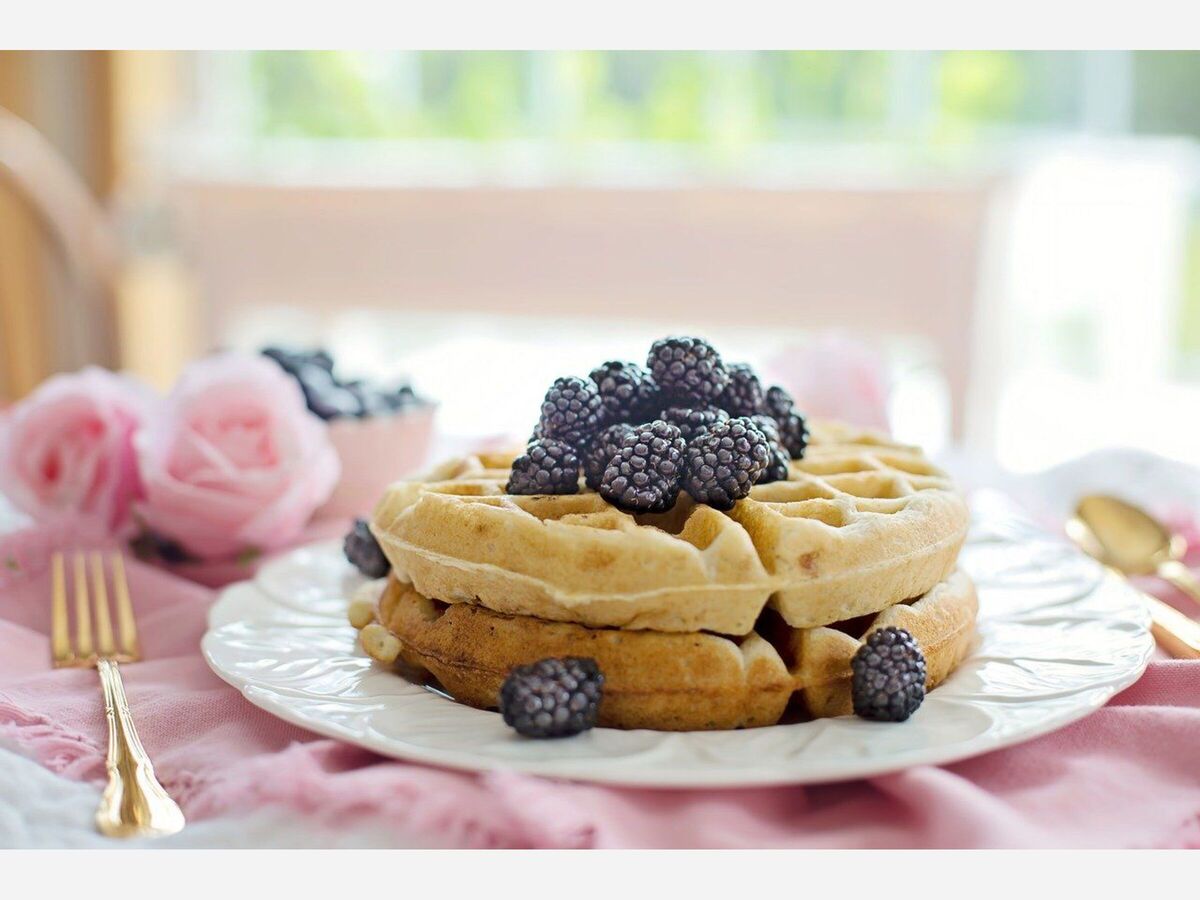 I am a waffle making, waffle eating fanatic. In fact, waffles are my favorite part of a homemade breakfast, next to bacon. Nothing-and I mean NOTHING-tops bacon! I enjoy experimenting with different flavors when making waffles and have crafted some delicious recipes along the way. I hope you enjoy trying this recipes as much as I did creating them!
HOMEMADE WAFFLES

2 eggs, lightly beaten
2 cups flour
1 3/4 cups milk
1/2 cup vegetable oil
1 tablespoon sugar
4 teaspoons baking powder
1/4 teaspoon salt
1/2 teaspoon vanilla extract
Directions

Preheat waffle maker. In a medium to large size bowl, combine together all ingredients and mix until well blended. Spray waffle with non-stick spray and pour into batter. Cook until golden brown-serve hot.

CINNAMON ROLL WAFFLES
2 eggs
1 teaspoon vanilla
1 3/4 cups whole milk
2 cups flour
3/4 cup melted butter
1/4 cup sugar
1 tablespoon baking powder
1/2 teaspoon salt
3/4 cup softened cream cheese
1/4 cup packed brown sugar
1 tablespoon cinnamon
dash nutmeg
 Directions
Spray your waffle iron with non-stick spray and preheat to medium. In a medium size bowl, whisk together eggs, vanilla and milk. Blend in flour, 1/2 cup of the melted butter, 1 tablespoon of the sugar, baking powder and salt. Stir until well blended. Cook waffles until they reach the desired doneness. While the waffles are cooking, cream together in a small bowl the cream cheese and remaining sugar. In another small bowl, combine remaining butter, brown sugar, cinnamon and nutmeg. Top waffles with both toppings and serve immediately.
CHOCOLATE WAFFLES
1 1/2 cups flour
3 teaspoons baking powder
1/2 teaspoon salt
1/2 cup sugar
3 tablespoons unsweetened cocoa powder
1 cup milk
2 eggs
4 tablespoons butter, melted
1/4 teaspoon vanilla
Directions
Preheat waffle iron. While iron is heating, combine flour, baking powder, salt, sugar and cocoa in a large bowl. Whisk to combine then stir in milk, eggs, butter and vanilla. Stir until mixture is smooth. Spray heated waffle iron with non-stick spray. Pour mix onto the heated iron and cook until golden.
SWEET POTATO WAFFLES
1 ½ cups sweet potato puree
⅔ cup milk
1 egg, lightly beaten
2 tablespoons melted butter
1 ½ cups all-purpose flour
2 tablespoons brown sugar
1 ½ tablespoons baking powder
1 teaspoon ground cinnamon
¼ teaspoon ground nutmeg
¼ teaspoon ground ginger
⅛ teaspoon ground cloves
⅛ teaspoon salt
DIRECTIONS
Preheat
a waffle iron according to manufacturer's instructions. Stir sweet
potato, milk, egg, and butter together in a bowl. Whisk flour, brown
sugar, baking powder, 1 teaspoon cinnamon, nutmeg, ginger, cloves, and
salt together in a separate large bowl. Add potato mixture to flour
mixture; stir until batter is just combined. Ladle batter into the
preheated waffle iron and cook until waffles are golden and crisp, about
3 minutes.