Carlisle's Food Truck Thursday Will Continue Through October As Long As Weather Cooperates
Image
CARLISLE, OH -- Carlisle residents came out and enjoyed a fall evening at Roscoe Roof Park grabbing some great food truck grub at Food Truck Thursday.
Even on his day off from his job with Little Boijon Asian Cuisine, one Carlisle resident explained he was bringing his family to come get dinner at the Little Boijon Food Truck because... "it's just that good!"
This week along with Little Boijon Asian Cuisine, Mother Clucking Chicken Coop, Heather's Sweet Treats,  East Coast EATZ and Totally Awesome Kettle Corn were set up to serve the locals Carlisleians who were out enjoying the fall evening.
"I think it's great to be able to come here an grab some food. I just live around the corner," said Jason Hatfield .
A local Carlisle couple said that they felt it only natural to bring their truck to the Food Truck gathering explaining how their tailgate makes a great table to eat on.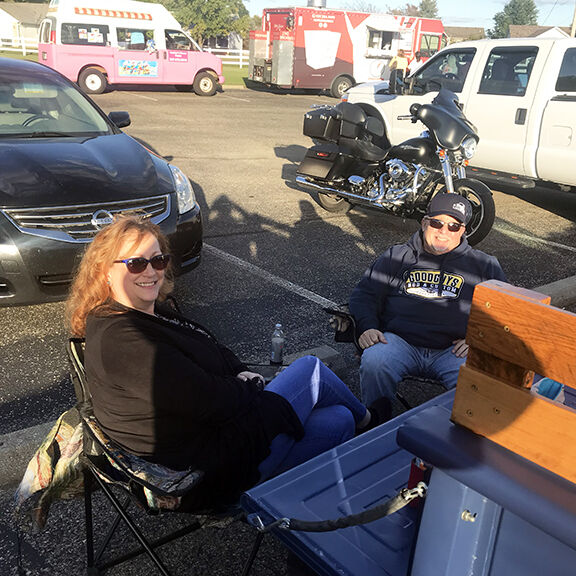 Carlisle Council Woman Debbie Kemper noted as long as the weather stays good, and they can get food trucks to come, they will continue with Thursday Night Food Trucks at Roscoe Roof from 5pm to 8pm.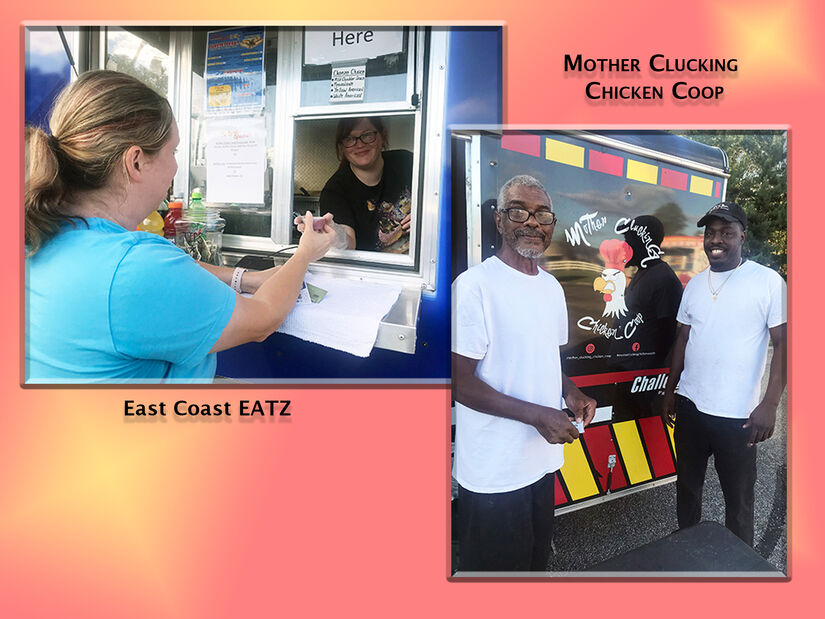 To see what and where food trucks are going to be near you visit streetfoodfinder.come