Valley Real Estate's Craig Harris Shares Why It's Important to Acknowledge the Students
Image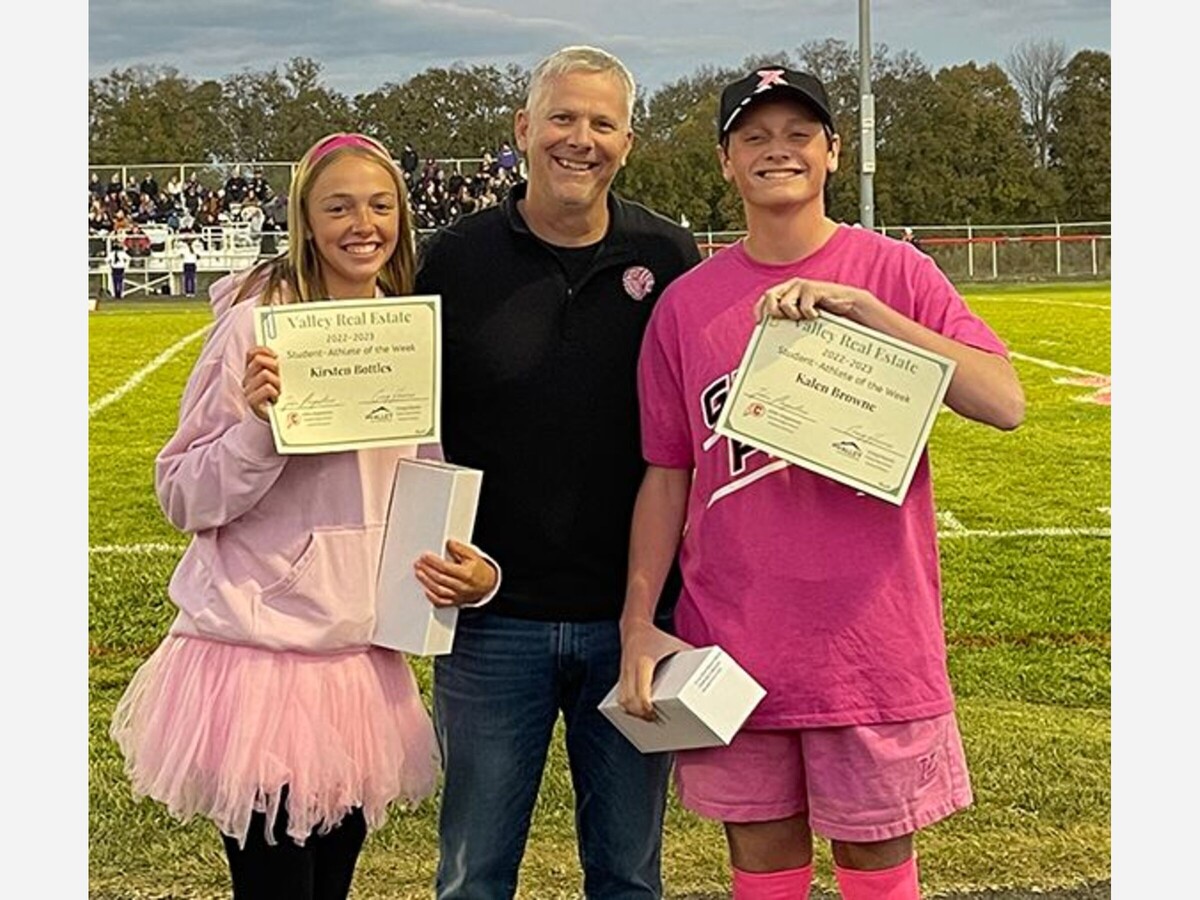 CARLISLE, OH -- Craig Harris, Broker/owner of Valley Real Estate, recently caught up with Kalen Brown and Kirsten Bottles, two Carlisle students who were recently named Athlete of the Week. 
It is Harris's company that sponsors the program that acknowledges a Carlisle Athlete each week who displays excellent sportsmanship, is a team player and does well academically.
Brown and Bottles stopped for a photo "opp" with Harris at last Friday night's Carlisle Varsity Football Game.
"At Valley Real Estate, we are always looking for ways to give back to the community. We have worked in the Carlisle and Franklin area for 22 years, and we believe it's our responsibility to support the communities that have supported us. We have enjoyed the first season of awards and want to thank everyone for helping make this program successful," Harris said.
Harris added added how impressed he has been with Carlisle's Athletic Director John Augustine and the Carlisle Coaches. 
"They have gone above and beyond to ensure their Student- Athletes are being recognized. What I have enjoyed the most is, the coaches are sharing more about the athletes character than stats. It's clear to me that our coaches are teaching the right lessons. They care about who these young men and women become tomorrow and not just winning today," he said.
Harris explained that he plans to continue the recognition program. 
"The fall season is almost over, and we are excited to hear about the amazing accomplishments of our winter Student-Athletes," he noted.
More News from Carlisle