Making the Christmas Spirit of Giving Come to Life
Image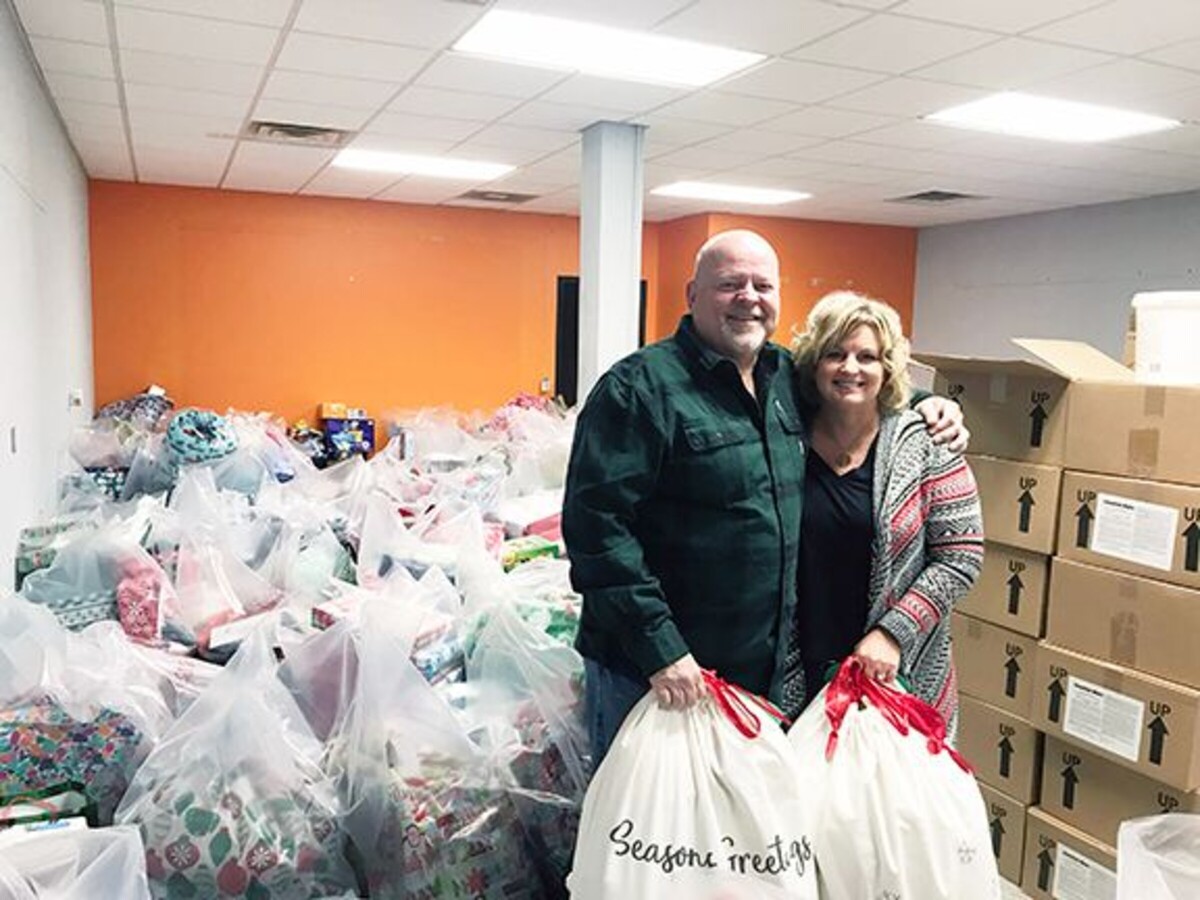 CARLISLE, OH --It's that time of year that Santa and his helpers are really super busy. Wrapping, making, baking, shopping (yes, helpers shop too) and along with delivering all the packages... it makes it almost impossible to get Santa (or one of his helpers) to stop and chat for even just a minute.
But, earlier this week two of Santa's main helpers located here in Warren County in the Carlisle/ Franklin area took a small break to share their story.
Husband and wife team Kim and Tim Bilbrey have been busy, along with their elf team of 140 plus, getting presents ready for this year's 164 families … mostly in the Mad River/Riverside area of the Miami Valley.
"Last year we assisted a 174 families in the Lebanon area," said Kim, adding, "this year we are heading to Riverside… the Mad River area."
While the Bilbrey's reside in Carlisle and love the Carlisle area, Kim explained that the Mad River area is... "very dear to my heart... it is my alma mater, and Tim grew up there... until the 7th grade."
While Tim and Kim were explaining the work and dedication that they and the volunteers provide to bring Christmas to many that are hurting in the area, a few volunteers walked in bringing in more wrapped packages to be delivered.
"Many of our volunteers were helped by other people as they were growing up," Kim said.
"This year we have four teams that will be delivering the packages," said Kim, adding that it takes three days to get them all delivered.
"It is emotionally exhausting... the stories...the people," she said as she remembered many of the stories that she had personally witnessed over the years. "To see the look on their faces when they realize that there are people who do really care... that's what it is about."
Kim explained that the families that are referred to their foundation Giving Hope Foundation come through the social workers, the school coordinators, the teachers, and the school nurses.
"We have specific niche of people we are looking to help," Kim said explaining that many of the families they help are grandparents raising grandkids, single parents who are working but can't make ends meet, siblings raising sibling's children, families where a parent is terminally ill or very ill and they just can't afford to purchase presents." 
This year along with the families in Riverside, Giving Hope Foundation is helping three families in the Carlisle ares, two families who lost their homes and belongings due to fires and "some other special need circumstances with other families."
Kim explained the idea behind Giving Hope Foundation began about 15 years ago.
"It started when we were doing some marketing for insurance companies. I was going to different apartments handing out material about renters insurance. I noticed some of the homes I went to the people were hurting. I asked how I could help… that's how it started," said Tim.
"We realized how blessed we have been and wanted to help," said Kim.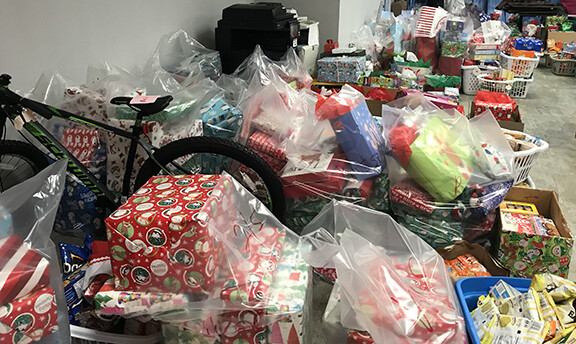 While the first year or two it was just Tim and Kim and a few family members, the Giving Hope Foundation has grown into a major operation… helping close to 200 families a year with over 140 volunteers to shop, wrap and deliver.
"We are so thankful to Rod Litteral of First Realty Group and Craig Harris of Valley Real Estate Services. The last few years we had used the old Pizza Hotline Building in Carlisle, but that building has been sold," Kim said.
Kim explained that Harris, who had owned the old Pizza Hotline building in Carlisle, connected them to Rod Litteral, who owns the building they have been using this year in Franklin on Main Street.
"We are able to say that we put every dime we receive into the people we are serving.... because of these generous people like Rod, " Kim said adding, "we do want to ad one more thing… we are very grateful that Tim is here with us this year."
"Yes, I was very sick. ...But, I am feeling a lot better," said Tim, adding, "I am very thankful to be here doing this."
Read more about the Bilbreys and their work on their facebook page here.