CARLIISLE'S SAY SOCCER WINGS TEAM GOING TO STATE TOURNAMENTS
Image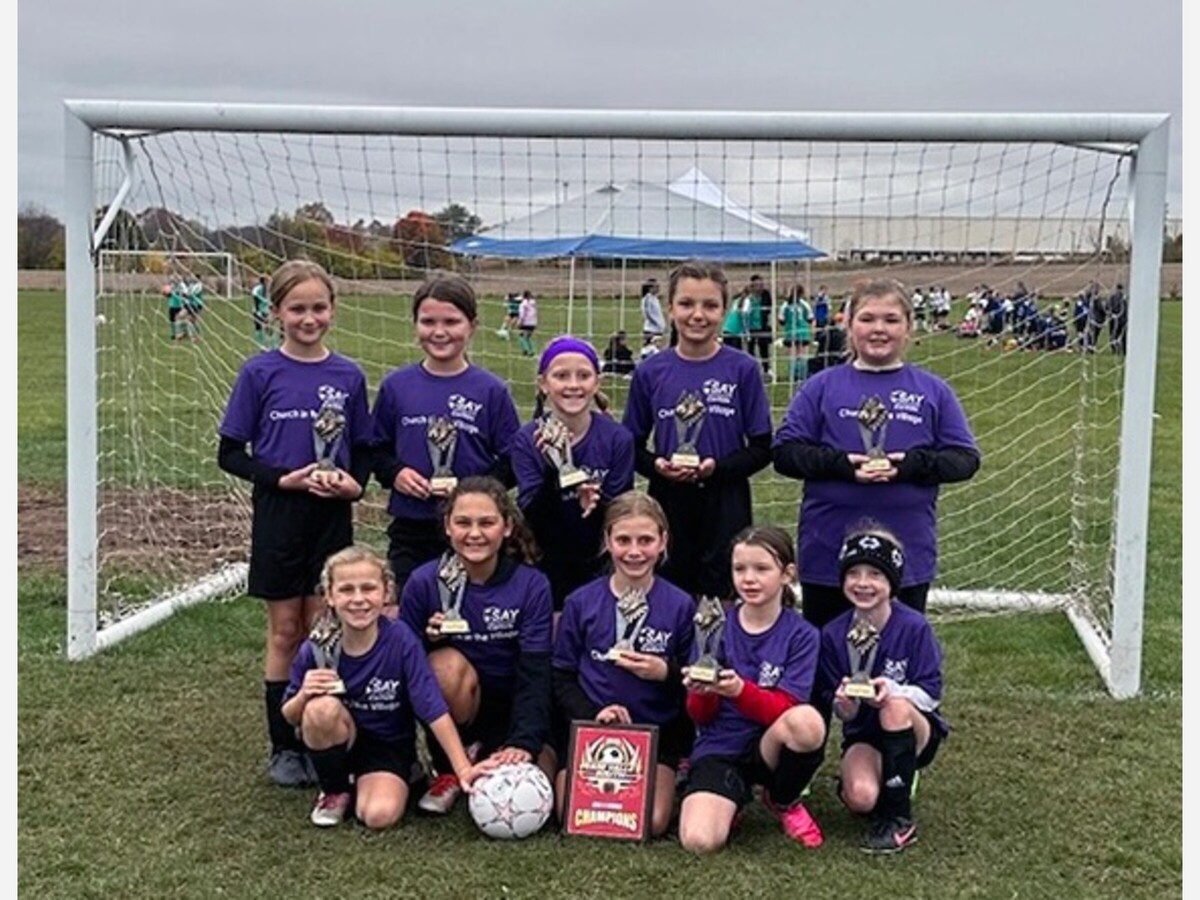 Submitted story and photo from Carlisle SAY Soccer
CARLISLE, OH -- SAY Soccer Team Wings Girls Church in the Village played in the Miami Valley South tournament last weekend advancing to the State Soccer Tournaments. 
During the tournament the girls team won three games. The scores were:
First game they beat Waynesville 1-0
Second game they beat Franklin 2-0
Championship game they beat Madison 3-0
Coming home as the Miami Valley South Champs, the girls will advance to the state soccer tournament in 2 weeks!
Congrats to the following girls on their success:
Brayann Allen
Morgan Barnes
Avery Bowley
Bailey Baker
Emma Dobbins
Paisley Lainhart
Bailey Ridenour
Delani Quigley
Georgia Sanders
Lily Warren
More News from Carlisle