Image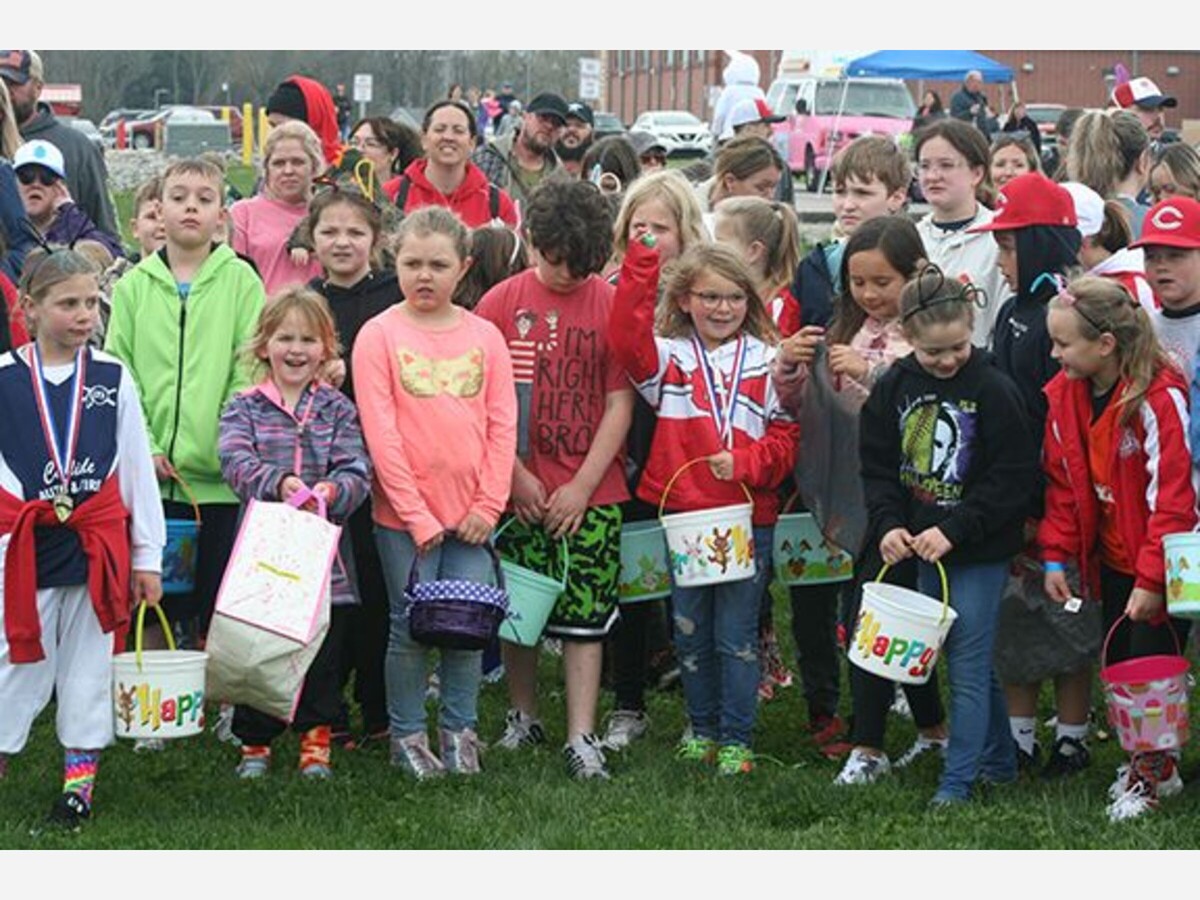 CARLISLE, OH --When the 3rd Annual Easter Egg Hunt was first announced, the sponsors were talking about 4,000 eggs to be filled and hunted. But when Saturday morning had arrived and the volunteers had finished hiding the eggs, Craig Harris announced to the crowd that there were over 10,000 eggs to find.
Harris, owner of Valley Real Estate Services, Eric Clarkson of The Church in the Village and Brian Morris, Franklin Township Trustee sponsored the event that brought hundreds of kids, along with parents and grandparents, out to the Carlisle School District's athletic fields to find these eggs.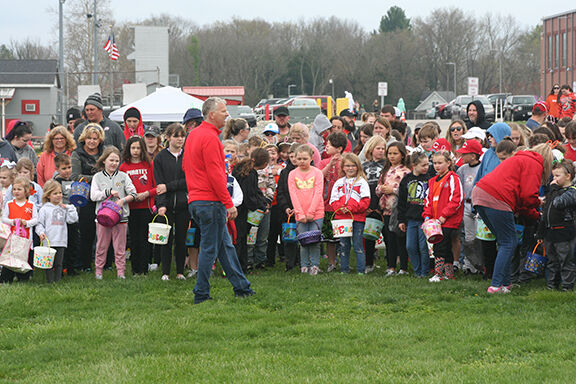 The last two years the Easter Egg Hunt had to be done differently. Families had to drive in cars to keep the social distance mandate that Covid created to find large eggs placed throughout the community.
This year, the hunt was done the old fashion way...groups of children... broken into age groups... running to find plastic eggs... filled with candy that were lying in the grass.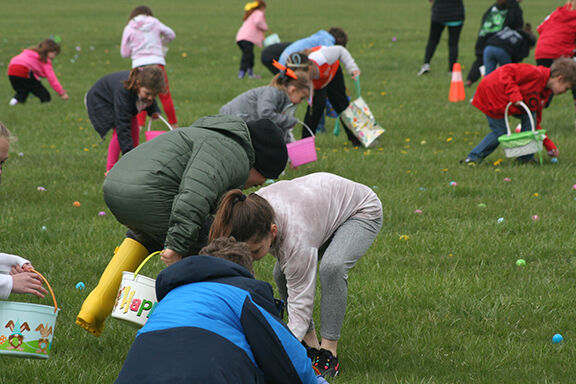 Check out the photos of all the egg hunters in the photo gallery below. And, Happy Easter from the WarrenCountyPost!