Even the Teachers got into the Act
Image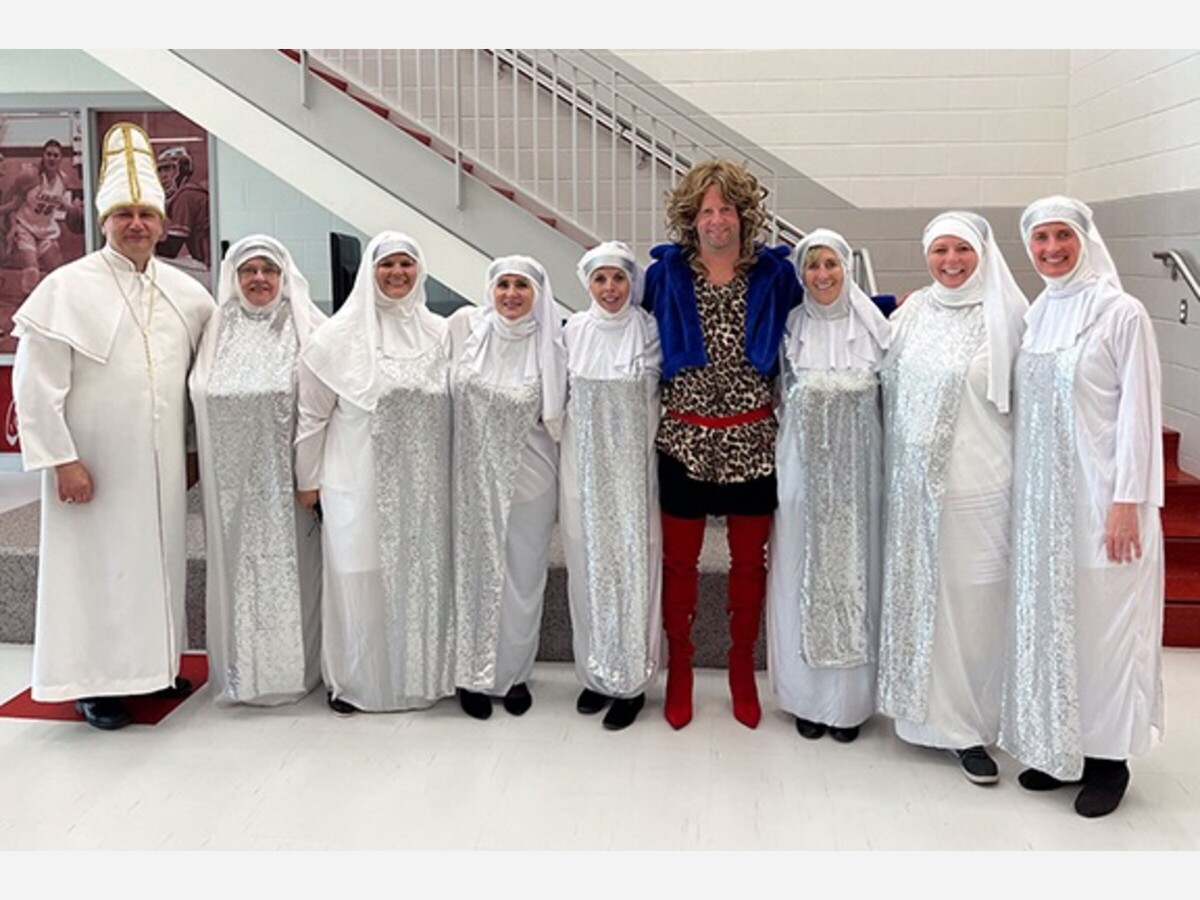 CARLISLE, OH -- Several of the Carlisle School District's teaching staff got into the "act" of last weekend's play Sister Act. Pictured above are: (left to right) Chris Curry (Pope) , Janice Truett, Rachel Castro, Erika Sprandel, Kelly Crowe, Brian Sprandel (Drag Queen) , Sheila Baker, Alice Ethridge and Heather Allison.
"We had a great time doing this... and the students are so talented," said Secretary Board of Education Office's Sheila Baker, adding, "It was a great success."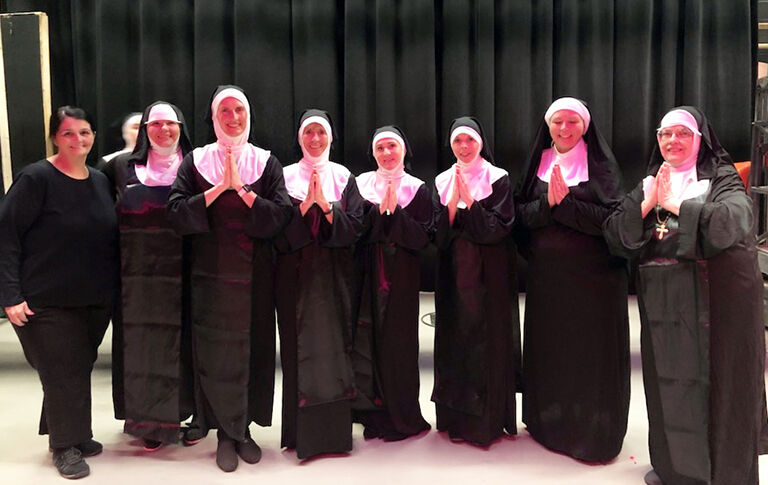 While staff member Sam Lee did not perform in the production, she was very much a part of the act as she headed up the costumes.
Below are a few more photos, courtesy of Sheila Baker, of the staff having fun.
More News from Carlisle