Carlisle's National Junior Honor Society Inducted 30 New Members
Image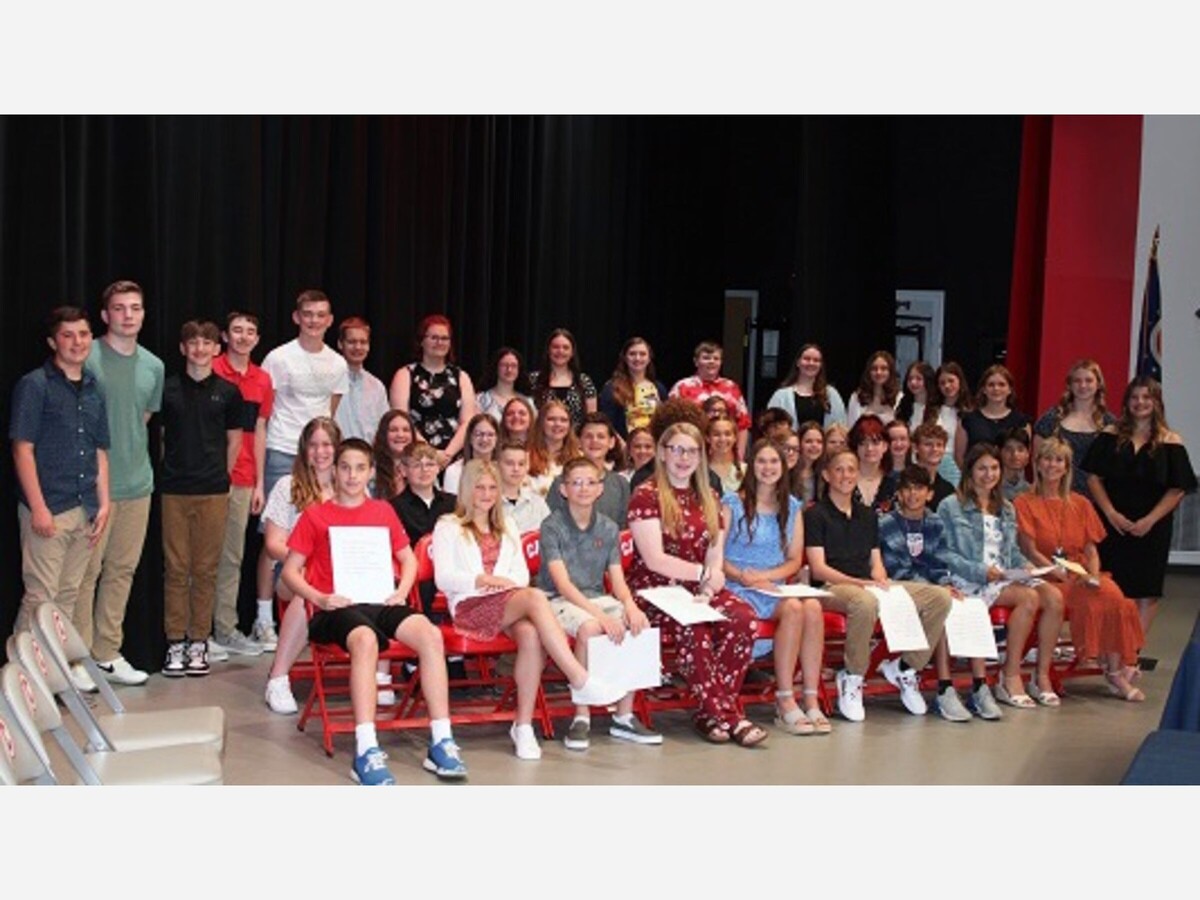 CARLISLE, OH -- Carlisle's Chamberlain Junior High inducted 30 new members into The National Junior Honor Society during a special ceremony on Friday the 13 of May. The contributed picture above includes the 30 new members along with 18 current members. 
NJHS Members 2022-2023 school year
7th grade
Jesse Nauta
Gavin Morris
Annie Steckel
Makenna Bicknell
Dakota Spahn
Gabe Morris
Ally Barnes
Tallyn Lipps
Elliot Dobbins
Evie Irons
Brooklyn Cottrell
Elijah Dobbins
Dalton Hamilton
Elliot DeHaven
Josie Johnson
Grace Holt
Ruby Singer
Brooklynn McMurchy
Madyson Hasty
Bella Brown
Hayden Cottrell
Brookelyn Voorhees
Hala Lista
Leeland Pierce
8th grade
Austyn Benton
Brayden Peercy
Danica Isaac
Bella Planck
Elena Stroud
Lily McLaughlin
Congratulations students from the WarrenCountyPost.com!