TECH-FREE TUESDAY AT LANDEN-DEERFIELD: CREEKING
Image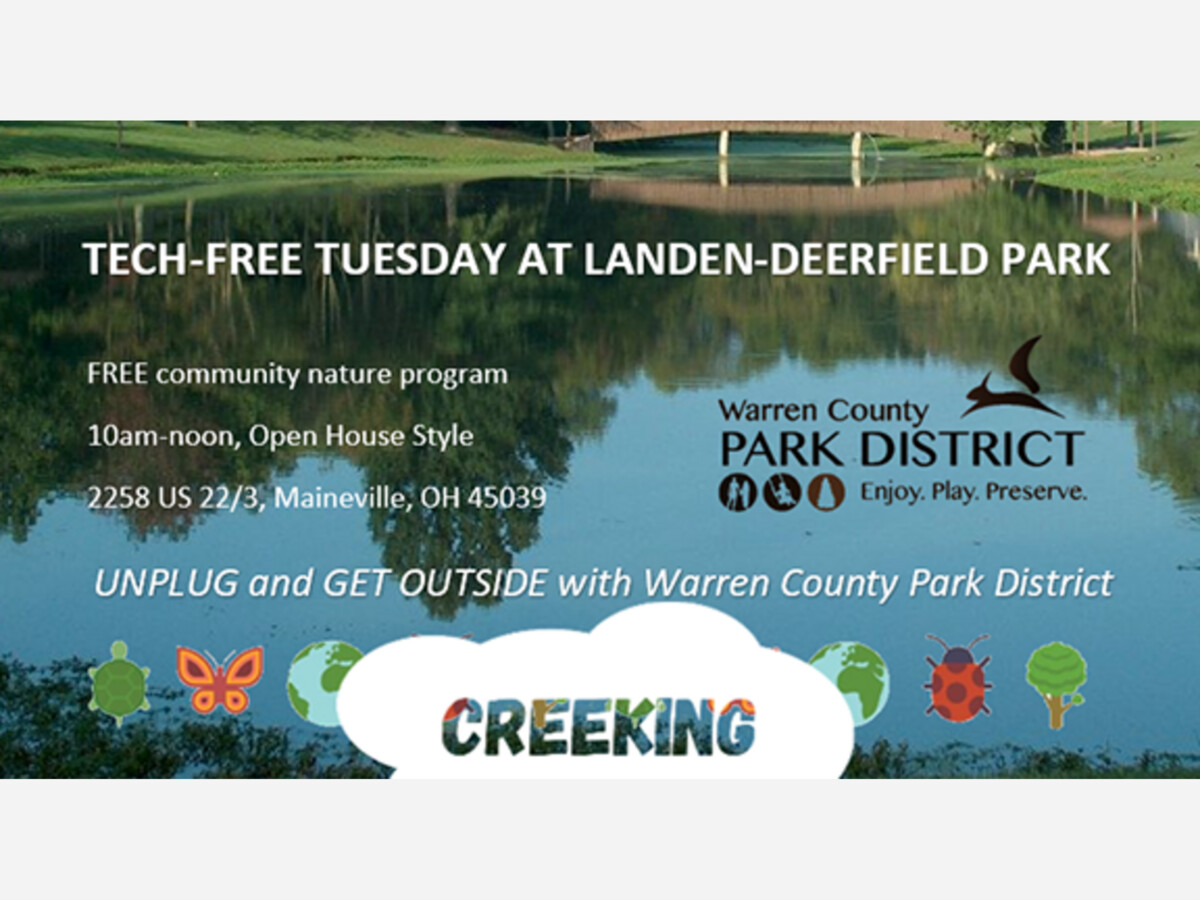 WARREN COUNTY PARKS DISTRICT, OH -- Join Naturalist Shannon Pennington Tuesday, July 5 for CREEKING Tech-Free Tuesday at Landen-Deerfield Park back by the butterfly garden.
The event runs from 10 a.m. to noon and children must be accompanied by an adult.
Please wear CLOSED-TOE SHOES if you want to go in the water. Old sneakers are perfect for this activity, Pennington explained.
"I scoped out the creek today and it is LOW right now, but it will still be fun to explore," she noted.
Several volunteers will be helping out, so if you have a young one who wants to play in the water but you don't want to get in yourself. You can stand on the shore and enjoy from there while your kids play, she said.
Participants can play in the creek, learn about fossils, meet LIVE tadpoles and aquatic turtles, go on a scavenger hunt, follow the storybook stroll, do a fun craft, and enjoy all the amenities the park has to offer (including the splash pad)... AND IT'S ALL FREE!
Our program will run rain or shine, but we will cancel if there is thunder or lightning. Please watch our Facebook page for updates.