Image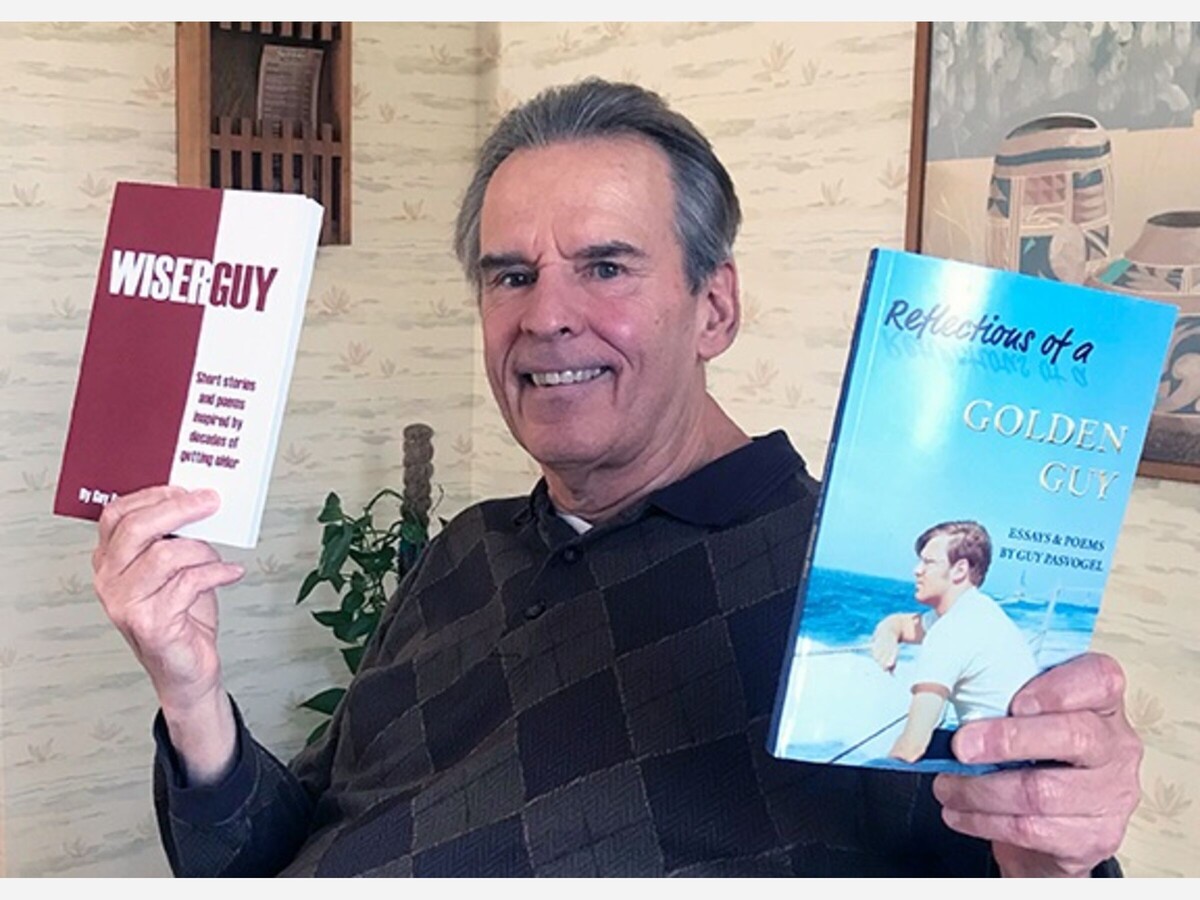 SPRINGBORO, OH -- Last week Paul McCartney turned 80. How do I know? I heard it on WGRR, oldies 103.5 out of Cincinnati from my two favorite D.J.'s, Chris and Janeen. If you have not heard of them, they advertise as "married with microphones" and have been on the air for 25 years. 
Married  to each other and being D.J.'s working together for that long is quite a feat ( I guess it is much better than being divorced with daggers.) 
Chris and Janeen took a little time off last week to go see Paul McCartney in concert in Knoxville, Tennessee. According to Chris, he put on quite a show for up to three hours. Most of the crowd were younger in age than Sir Paul, but not by much. Octogenarian Paul must be in pretty good shape to still be able to perform at such a high level.
Yes, it seems like "yesterday" that the Beatles arrived in New York City back in 1964 to perform on the Ed Sullivan Show. That event started the British Invasion into pop music as other groups like the Rolling Stones, the Dave Clark Five and the Kinks made the scene in America. 
Try as they might, no group could surpass the popularity of The Beatles. The four lads from Britain were clean cut and did not swivel their hips like Elvis, but they did have a mop hairstyle that drove our parents nuts. 
When I arrived back from college in 1966 with a Beatles style long hair cut, my dad would not talk to me for a week.
Last week my wife and I were sitting on our patio and noticed another invasion, but not British, in her flower pots. They were Japanese Beetles. 
My wife asked me if I knew about Japanese Beetles, and my smart aleck answer was "yeah, yeah, yeah, yeah" to the tune of "She Loves You." 
She then asked me if I knew that they were bad for the plants and smart aleck remark number two came out of my mouth…"not if they sing in harmony and not out of tune."
How successful were the Beatles? The group holds the record for most number one hits on the Billboard Hot 100 with twenty. They have sold 183 million units in the U.S. alone, more than any other artist. Needless to say, they are enshrined in the Rock and Roll Hall of Fame in Cleveland.
The fab four is now two, as John Lennon was assassinated in 1980 by a crazed fan's bullet and George Harrison died of cancer in 2001. Drummer Ringo Starr and Paul still perform (not together), but it is Paul's voice and talent that still fills the stadiums.
I am sure that you have your favorite Beatles songs. Mine might surprise you. 
The Beatles were very spiritual in their lyrics, and I'll give you two examples.
In 1971, John Lennon wrote the song "Imagine" in which he envisions all the world coming together. The lyrics go like this…"imagine all the people living life in peace" and conclude "you might say I'm a dreamer, but I'm not the only one.  I hope someday you will join us, and the world will be as one"
Then, in 1982 Paul McCartney penned the song "Ebony and Ivory" and performed it with Stevie Wonder. The song combined the teachings of Martin Luther King about racial injustice into a simplified four line song lyric…"ebony and ivory, live together in perfect harmony, side by side on my piano keyboard, O Lord, why can't we?"
Wouldn't it be great if the words of Lennon and McCartney would be practiced worldwide today? We can only imagine.