Union Village Presents Free Concert
Image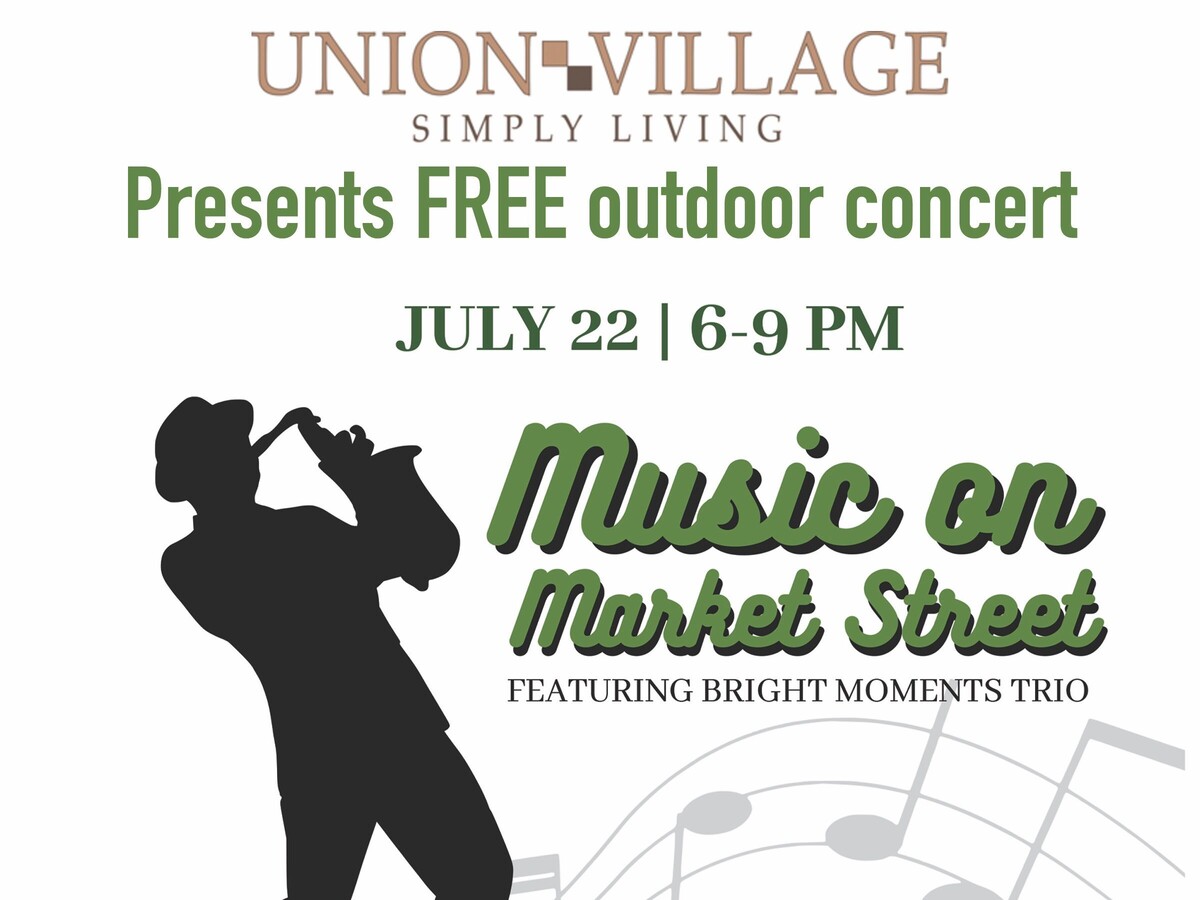 TURTLECREEK TOWNSHIP, OHIO -- Interested in seeing Union Village, Warren County's new proposed 1,230 acre village?
This Friday evening, July 22 from 6 pm to 9 pm, is that chance. 
Union Village is hosting a free outdoor concert featuring jazz ensemble Bright Moments Trio on Market Street. While there, check out the new homes and buildings that are being built on the principal of New Urbanism.
New Urbanism focuses around the way neighborhoods used to be built. It was created to help rein in the suburban sprawl that began after the rise of automobile ownership when attention began to shift away from cities. 
Urbanist communities follow these 10 principles:
Walkability — Pedestrian friendly street design for most of our daily needs should be within a 10-minute walk of home and work.
Connectivity — An interconnected street grid network disperses traffic and makes it easier to walk to your destination.
Mixed-Use & Diversity — A new urbanist community contains mix of shops, offices, apartments, and homes.
Mixed Housing — There will be a range of housing types, sizes and prices in close proximity to each other.
Quality Architecture & Urban Design — An emphasis on beauty, aesthetics, human comfort, and creating a sense of place.
Traditional Neighborhood Structure — A new urbanist community design includes a discernable center and edge. A high importance is placed on quality public realm, and public open space is designed as civic art.
Increased Density — The buildings, residences, shops, and services are closer together for ease of walking and to enable a more efficient use of services and resources
Green Transportation — Pedestrian-friendly design encourages a greater use of bicycles, rollerblades, scooters, and walking as daily transportation.
Sustainability — urbanist community involves minimal environmental impact...eco-friendly technologies, energy efficiency, less use of finite fuels. 
Quality of Life — These principles create a high quality of life, and create places that enrich, uplift, and inspire the human spirit.
Union Village is being develped around a variety of housing (small, large, rental, owned, etc.) in close proximity to each other making it possilbe for people to walk or ride their bikes to such daily desitaniton such as a coffe shop, parks, shops and other amenities. After completion The Village is planning to have close to 4,500 homes with over 200 acres of open space.
To learn more about the new develpement visit Union Village's official website at www.unionvillageohio.com.
Union Village is located at 3855 Lower Market Street, Lebanon OH off of St. Rt 741 click here for map.
More News from Franklin